Are you interested in OFFERS? Be smart and subscribe to our Telegram channel! Lots of discount codes, offers, pricing errors on technology from Amazon and the best online stores.
This morning, Chinese tech giant Xiaomi launched the Mijia Electric Dental Flosser F300 on the official Xiaomi Mall store in China. The new dental irrigator will be sold at a price of 199 yuan 27 euros) and has an "umbrella" pulse technology as its strengths, a 240 ml water tank, supports 4 modes of use and an autonomy of up to 115 days.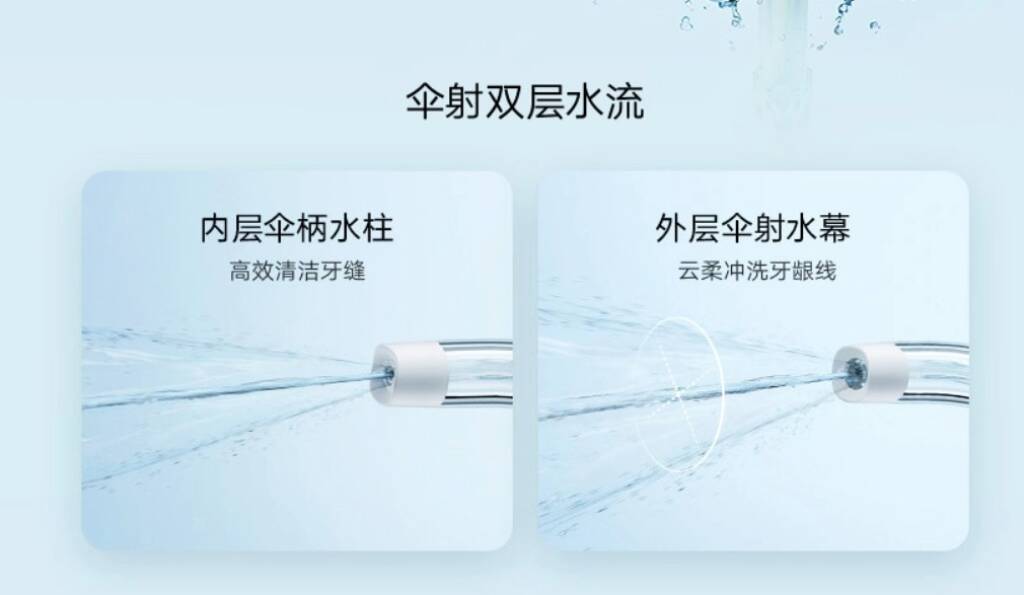 The Mijia Electric Dental Flosser F300 supports aspiration, washing and aspiration and washing at the same time. So just one device is enough to be able to clean our teeth in one pass and make our lives easier. It doesn't matter if we eat pasta, bread, vegetables, meat or fish, all the remains stuck between the teeth can be removed easily.
The product adopts umbrella-pulsing technology with dot-shaped water flow and circular spray water waterfall, for double-layer cleaning power and gentle cleaning of the area. In addition, the high-frequency pulses of up to 2000 times per minute achieve a plaque cleaning rate of 99,4%.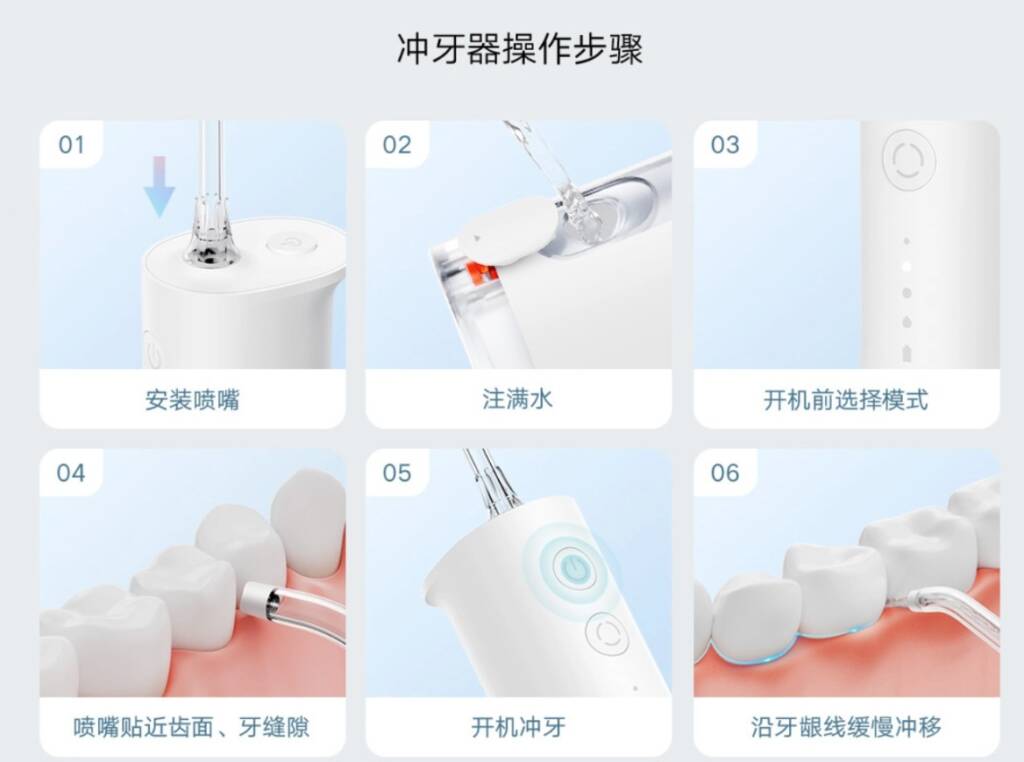 The Mijia Electric Dental Flosser F300 is upgraded with a 3-second crescendo and the water flow changes from weak to strong, preventing gum bleeding or damage, and it is easy to use for beginners. The product supports 4 cleaning modes, including gentle mode, standard mode, strong mode, massage mode. Three custom nozzles are used, including the cloud sense multi-effect nozzle, the standard nozzle and the orthodontic nozzle.
The water flosser uses a 240ml water tank, with a 20% increase in capacity over the previous generation. The device fully charges in 4 hours and the brand claimed that the gentle mode can be used for 115 days and the standard mode can be used for 55 days.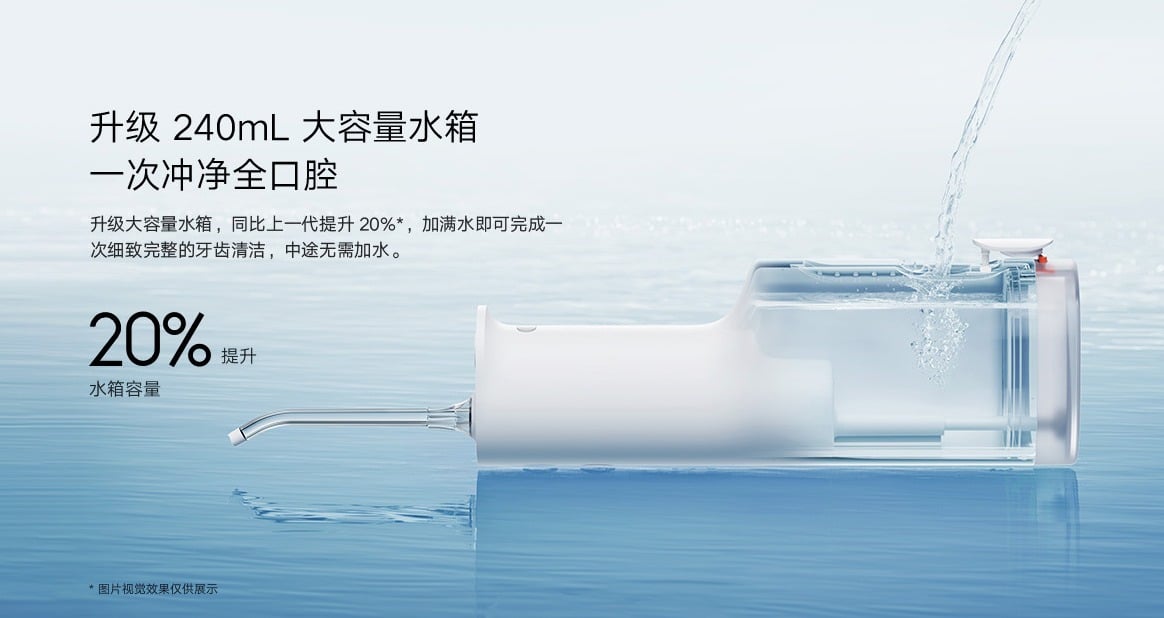 Finally, the Mijia Electric Dental Flosser F300 also supports 2 minutes shutdown to avoid dry burn, and supports IPX7 level body waterproof.
Amazon offers
€40,39
€49,99
available
8 new from 40,39 €
to March 26, 2023 23:20
Last updated on March 26, 2023 23:20