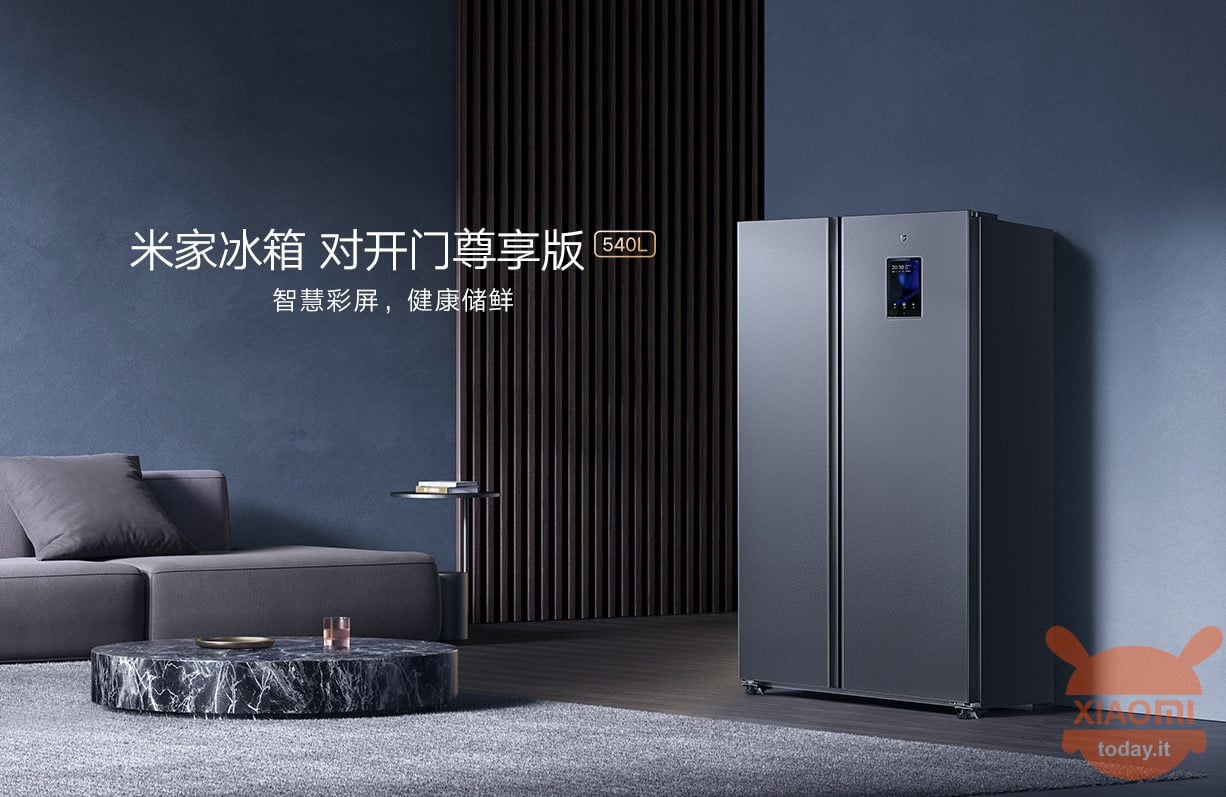 This morning a new product from the household appliances category was launched on the official Xiaomi store in China, it is the new Xiaomi Mijia Fridge Double Door Exclusive Edition 540L. The product is priced at 3999 yuan, around 550 euros at the exchange rate, although faster users will be able to buy it for only 3499 yuan (580 euros).
Mijia Fridge Double Door Exclusive Edition 540L launched in China: smart fridge with integrated screen and reduced consumption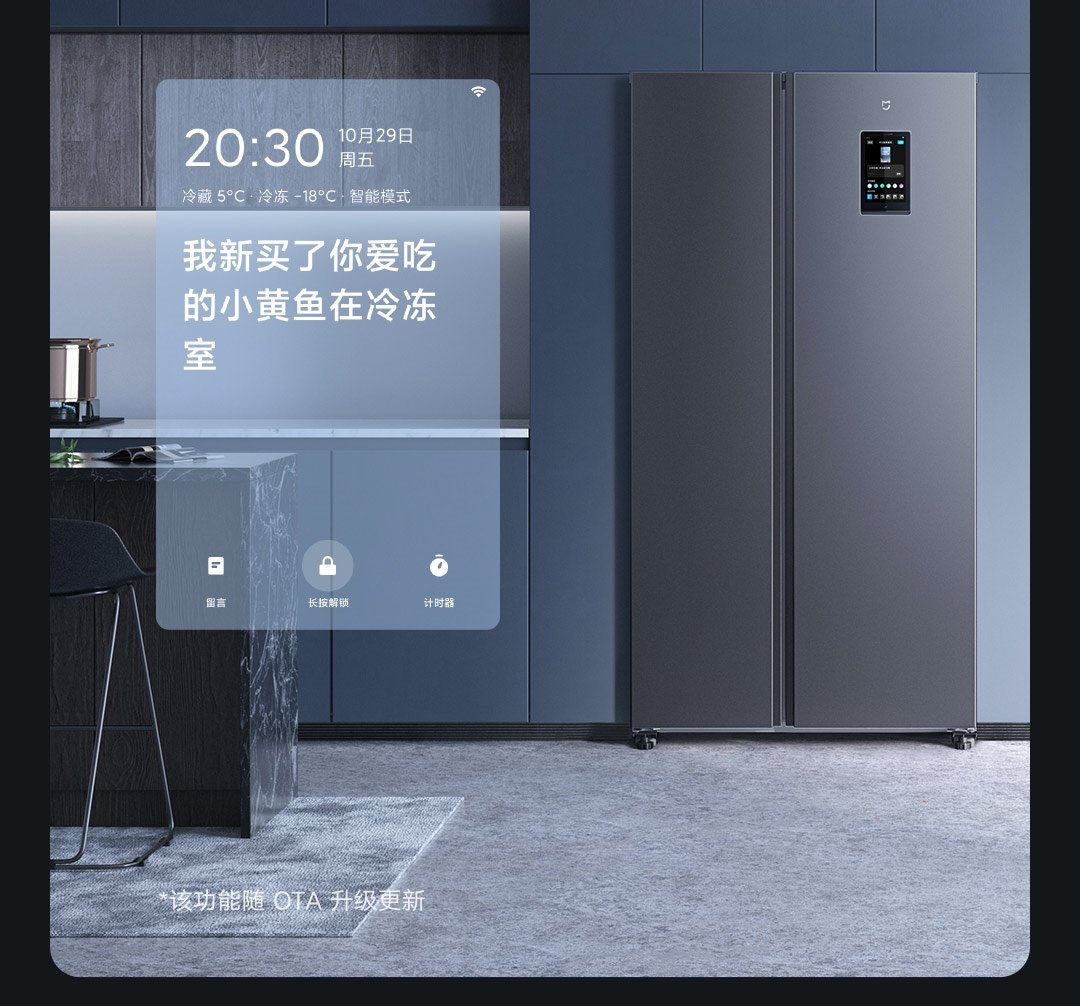 Going to the specifications of the Xiaomi Mijia Fridge Double Door Exclusive Edition 540L, the product a color screen, the Xiaoai virtual assistant, has the silver ion antibacterial function, antifreeze air cooling, double frequency conversion of energy efficiency than before class and much more.
Let's start with the color screen, a touchscreen LCD panel with a diagonal of 8 inches and positioned at the top of the right door. On the screen we can see info such as the time, date, the temperatures of the refrigerator compartment and that of the freezer. In addition, according to what was revealed by the brand, this fridge supports automatic recognition of human movements and turns on the lights when approaching. The system supports OTA online updates and supports remote management of the dedicated Mijia app; we can then change the temperature or set other details directly from the smartphone.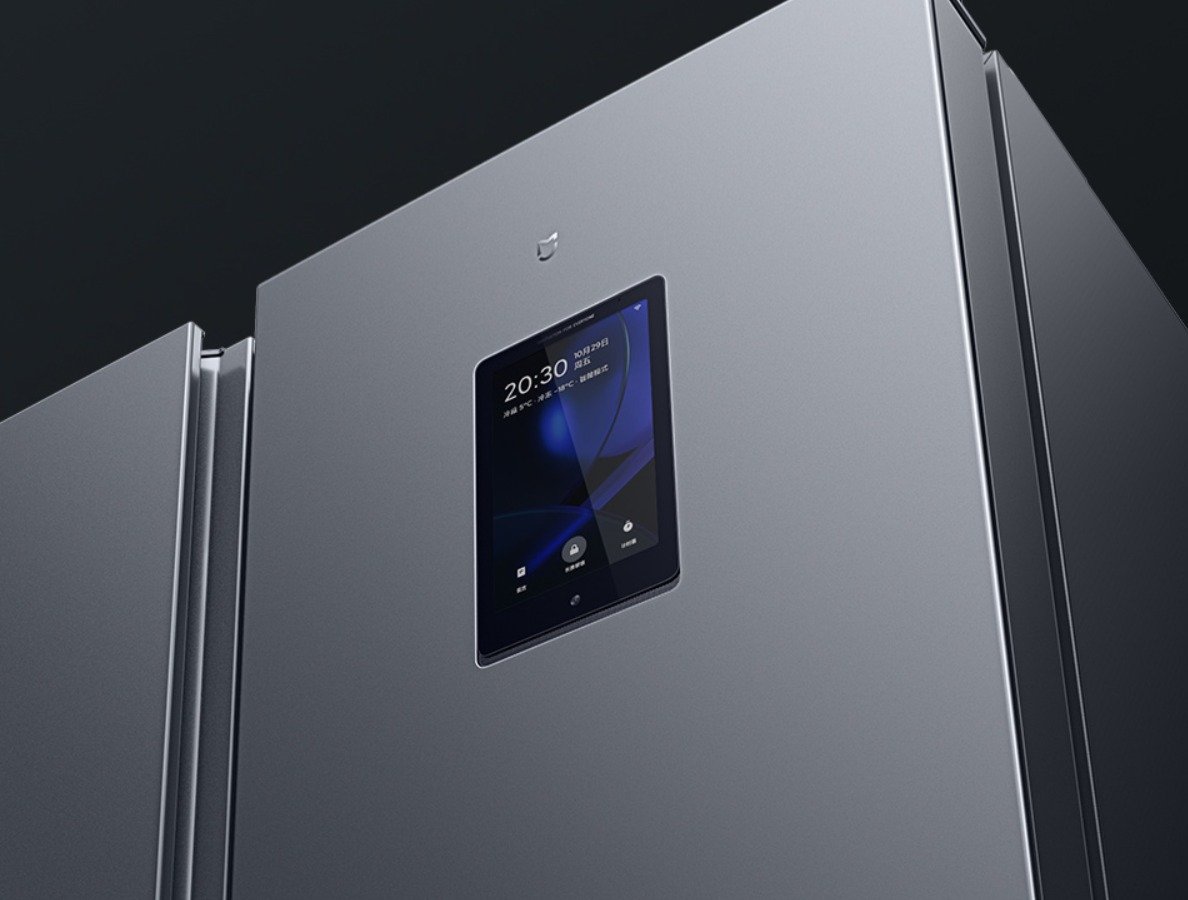 As the name suggests, the Fridge Double Door Exclusive Edition 540L has a volume of 540 liters. Of these, we have the freezer compartment which uses 189L, while the refrigerator compartment has 351L. The fridge is then divided into 20 food storage compartments, all with a 360 degree three-dimensional air supply system. There are also four built-in temperature sensors, four cooling modes and the full power consumption is 99W per day.
As for the size of Mijia's refrigerator, it has a depth of 660mm and a height of 1770mm.
Xiaomi Smartmi Smart Fan Heater [
5 December 2022 18: 41

Amazon.it
Price updated on: 5 December 2022 18:41