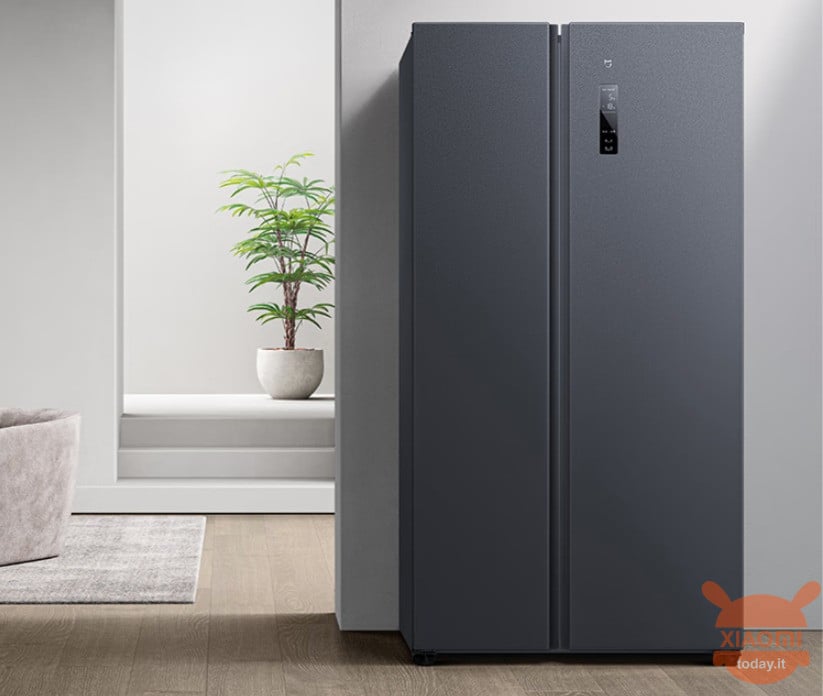 The tech giant Xiaomi has just launched a new large-capacity smart refrigerator, the Mijia Fridge Side-by-side 536L. The product will be sold in China at a price of 2999 yuan (430 euros), while the presale price will be 2199 yuan, or 315 euros.
Xiaomi Mijia Fridge Side-by-side 536L launched in China: smart fridge starting from 2199 yuan (315 €)
This 536-liter refrigerator adopts a two-door design, divided into 347 liters of refrigerated space and 189 liters of freezer space, with a total of 20 storage spaces. According to official data, it can hold 309 boxes of ice cream and 487 apples.
In terms of design, the Mijia 526L refrigerator uses large panels in "black rock" color, with a natural rough stone structure, hot-melt carbon ion technology and the doors have 9 layers of finely polished material. The thickness of the entire refrigerator is only 67 cm and can therefore be flexibly integrated into a variety of kitchens.
The Mijia Fridge Side-by-side 536L then has the door equipped with an LED touch panel and supports four modes: intelligent regulation, quick cooling, quick freezing and holidays. There is internal LED ambient lighting and soft light for more comfortable opening at night.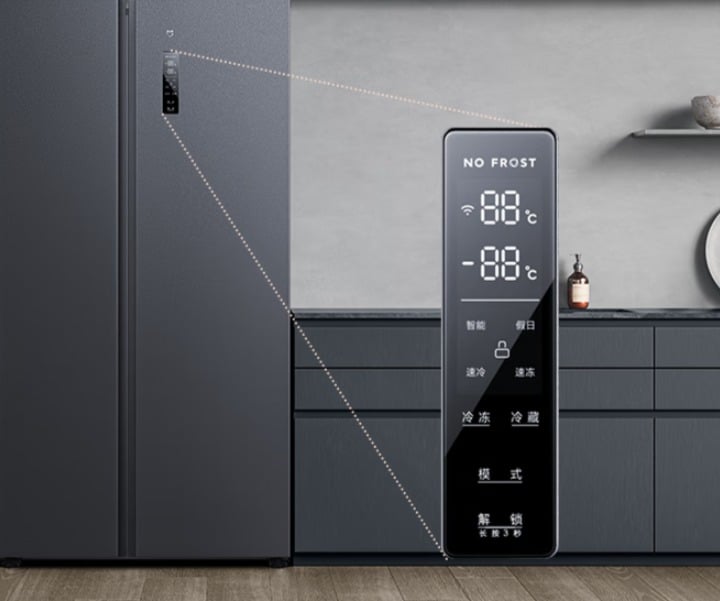 The Mijia 536L refrigerator uses an inverter fan with inverter compressor. Officially, the noise is only 36 decibels and the energy consumption is 0,96 kWh / day.
We find a waterfall cold air outlet design can deliver cold air to every corner, avoiding direct flow to foods, with fruit and vegetables being moist and not shriveled. There are also air-cooled anti-freeze technology and intelligent automatic freezing.
Finally, as for the smart side, the Mijia 536L refrigerator can be connected to the Mijia app and the mode selection and temperature setting can be controlled remotely; also supports Xiao Ai, to be able to control the refrigerator mode, adjust the temperature and so on by voice.
MI XIAOMI 360 ° Home Security Camera
1 used by 65,34 €
6 December 2022 10: 55

Amazon.it
Price updated on: 6 December 2022 10:55