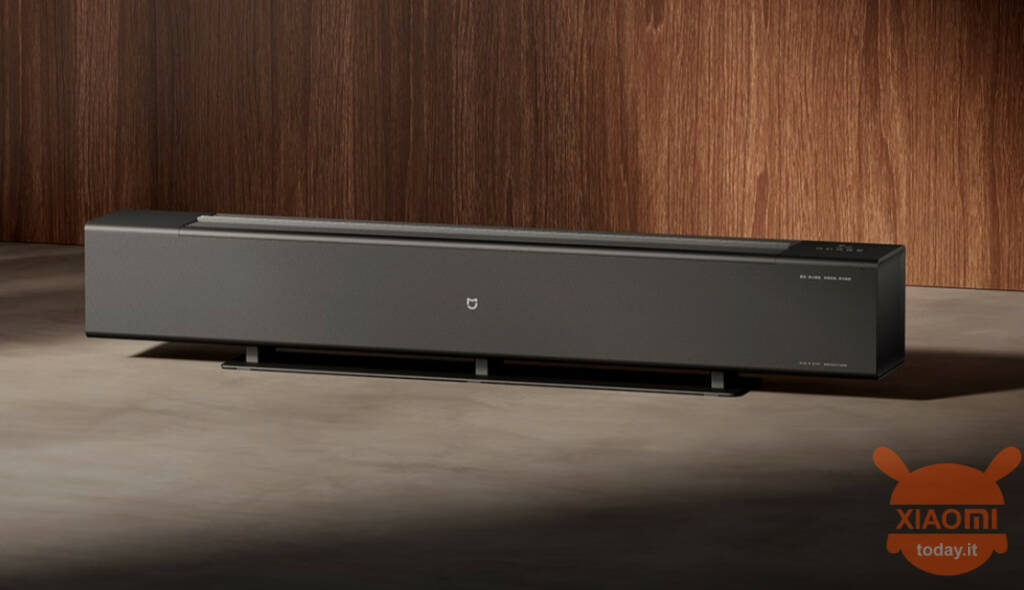 With the cold approaching, our favorite brand, Xiaomi, has begun to release its products for the winter period. The first of these is the new Mijia Graphene Baseboard Electric Heater. The graphene electric stove will be sold in China by the end of the month, but its price has not yet been revealed.
Mijia Graphene Baseboard Electric Heater announced in China: heats up after just 3 seconds
In any case, in the promotional poster Xiaomi reveals that this Mijia baseboard graphene electric heater uses double graphene heating elements, in fact, which can achieve rapid heating in only 3 seconds, so we are dealing with a system of immediate heating.
At the same time, the Mijia Graphene Baseboard Electric Heater supports atomization and humidification to prevent the air from drying out and also supports the circulation of heat flow throughout the home. In addition, it adopts intelligent constant temperature continuous frequency conversion and can freely customize the ideal room temperature between 16 and 28 degrees centigrade. The product is also water resistant with the IPX4 standard, this means that it can be used in the bathroom without any problems.
In terms of safety, the Mijia stove has overheating protection, automatic power cut, child lock and much more. While as for the smart side, the stove can connect to Mijia and supports control with Xiaomi's virtual intelligence assistant, Xiao Ai.
Finally, we note that Xiaomi already has a wall-mounted graphene electric stove, with an ultra-thin white body of only 7 cm, a maximum power of 2200 W and an initial price of 859 yuan, about 120 euros at the exchange rate.
Now we just have to wait for all the specifications of the Mijia Graphene Baseboard Electric Heater to be unveiled, as well as its price that we expect to be more than 859 yuan.
Xiaomi Mi Smart Space Heater S
25 November 2022 22: 15

Amazon.it
Price updated on: 25 November 2022 22:15