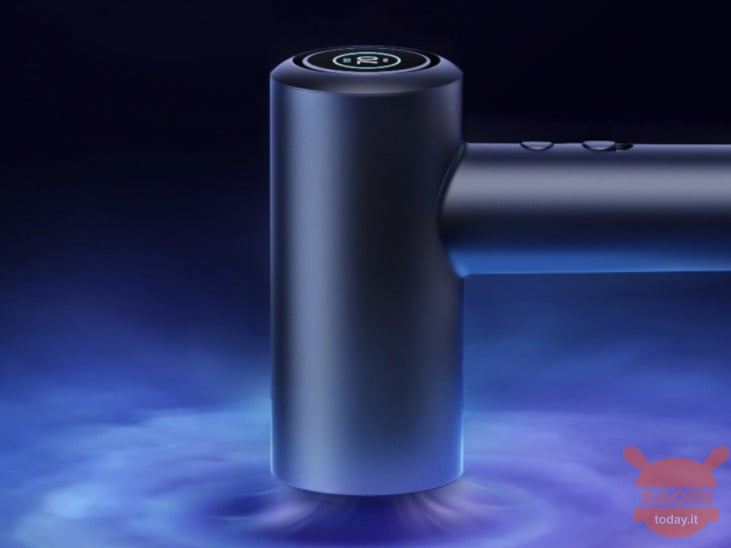 This afternoon Xiaomi announced the launch of a new high-speed hairdryer, the Xiaomi Mijia H700. The appliance will be sold in China with a retail price of 799 yuan (110 euros), although during the crowdfunding campaign the price will be 699 yuan (98 euros).
Xiaomi Mijia H700 is the new high-speed hairdryer with LCD display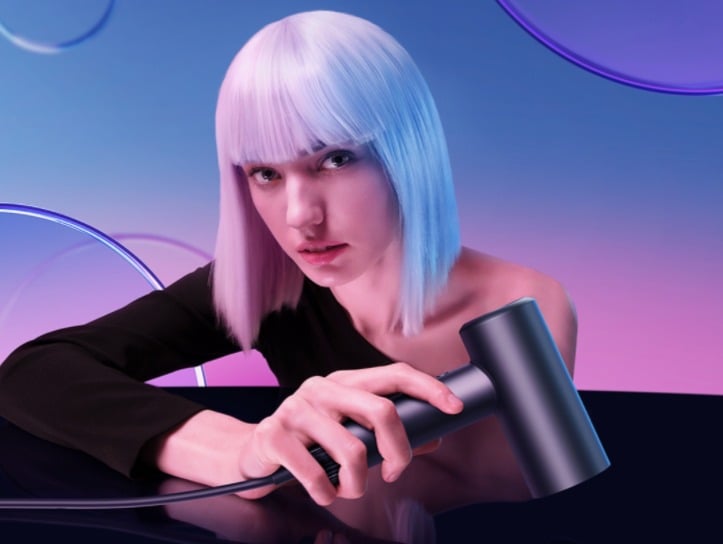 In terms of design, the Mijia H700 high-speed hair dryer arrives with a compact size and a weight of only 425 grams, therefore lighter than a 500 ml bottle of mineral water, it is also handy and easy to carry.
The Xiaomi Mijia H700 adopts an aluminum alloy body and is equipped with a high definition color LCD screen. It is thus possible to see the various information of the hairdryer through the display.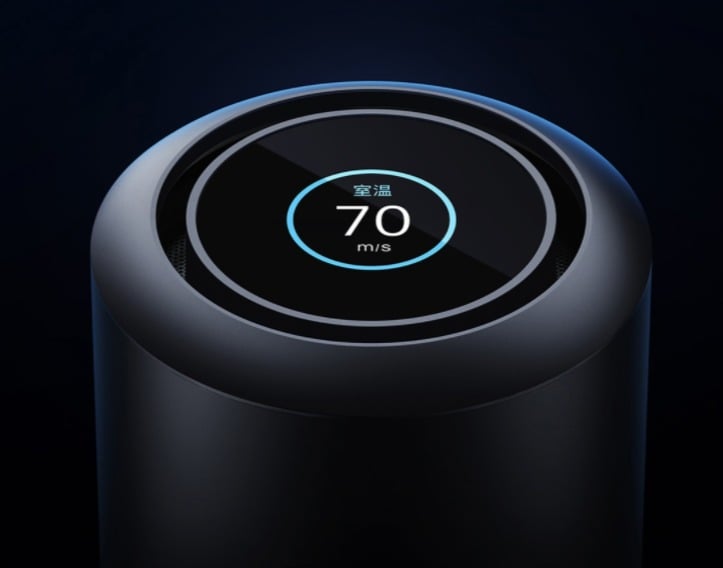 For the rest, the brand claims that inside the body of only 425 grams, it uses double quick-drying air ducts with an air speed of 70 meters per second, so it can quickly dry hair and clothes. In addition, this hair dryer also supports intelligent temperature control 100 times per second, thus preventing heat damage and extending its life.
In terms of functions, Mijia H700 high speed hair dryer has 6 built-in modes, including high speed high temperature, high speed medium temperature, high speed room temperature, high speed low temperature, medium speed low temperature, and the ambient temperature at low speed. It can therefore satisfy sensitive hair care, perm and hair dye.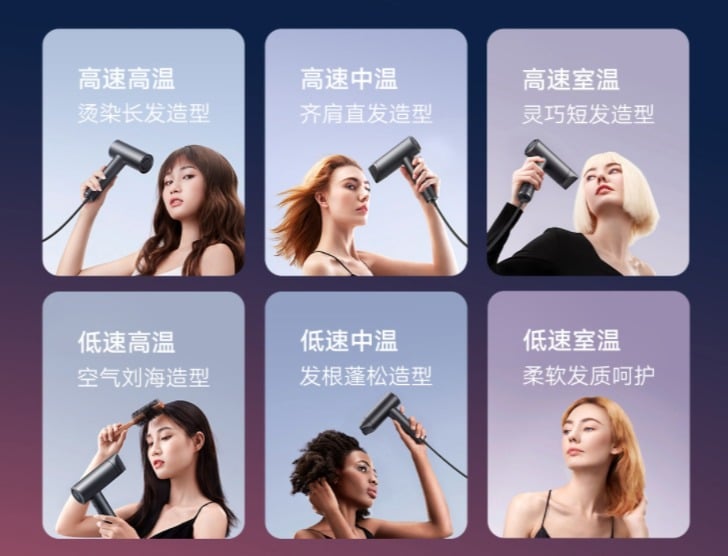 Finally, we remind you that this is therefore Xiaomi's hairdryer, the brand already has four H series products on sale on the Xiaomi store in China, including the Mijia Negative Ion H100 portable hairdryer, the Mijia Negative Ion Quick Dry hair dryer. H300, Mijia Water Ion H500 Hair Dryer and Mijia H900 High Speed ​​Hair Dryer. Prices range from 99 yuan (14 euros) to 1299 yuan (180 euros).
Xiaomi Mi Ionic Hair Dryer
9 December 2022 9: 32

Amazon.it
Price updated on: 9 December 2022 9:32