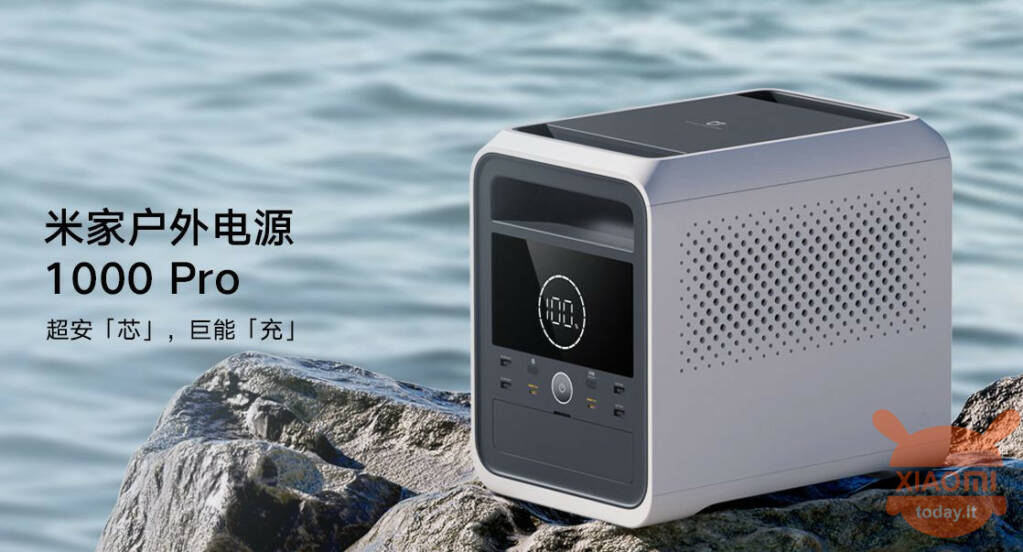 Today, the Chinese technology giant has launched its first outdoor generator, the Mijia Outdoor Power Supply 1000 Pro. The product is now on presale in China at a price of 5999 yuan (865 euros), while its list price will be of 6499 yuan (930 euros).
Mijia Outdoor Power Supply 1000 Pro is Xiaomi's first outdoor generator
The Mijia Outdoor Power Supply 1000 Pro uses a lithium battery with mixed solid-liquid electrolyte. This battery has passed the acupuncture test and meets the IP67 protection level, thus quite resistant to shock, dust and water. In addition, the battery can be recharged up to 1000 times without any problems.
Specifically, the Xiaomi generator has a built-in battery with a super capacity of 280000 mAh or 1022 Wh, we can therefore expect excellent autonomy. It also operates at a high power of 220V / 1800W and can support most external electrical appliances and other common equipment.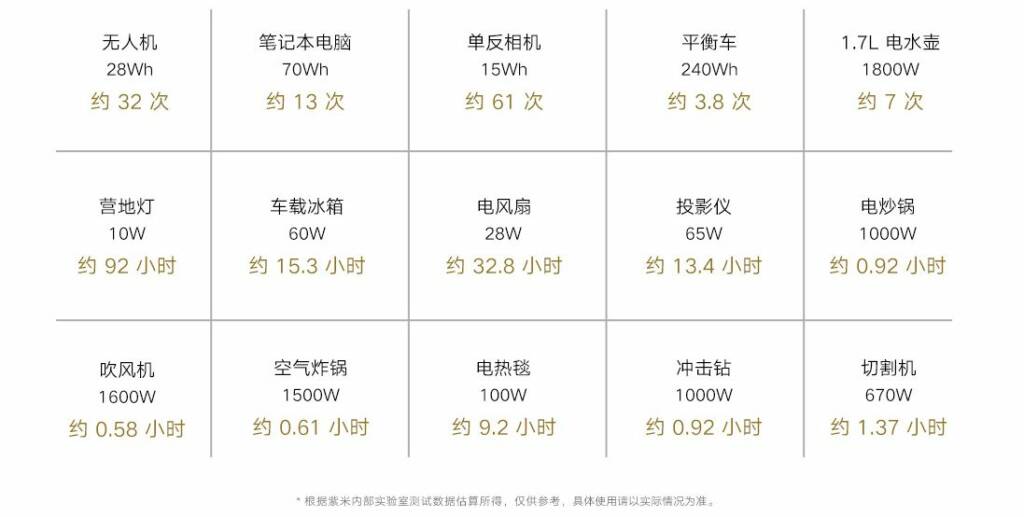 For example, according to the official data provided by the brand, the Mijia Outdoor Power Supply 1000 Pro supports charging drones (28 Wh) about 32 times, laptops (70 Wh) about 13 times, DSLR cameras (15 Wh) about 61 times, field lights (10W) about 92 hours, car refrigerator (60W) about 15,3 hours and so on.
In terms of charging capacity, the Mijia Outdoor Power Supply 1000 Pro is equipped with a two-way inverter flash charging technology, which can replenish 80% of the power in 50 minutes and 100% in just 1,5 hours.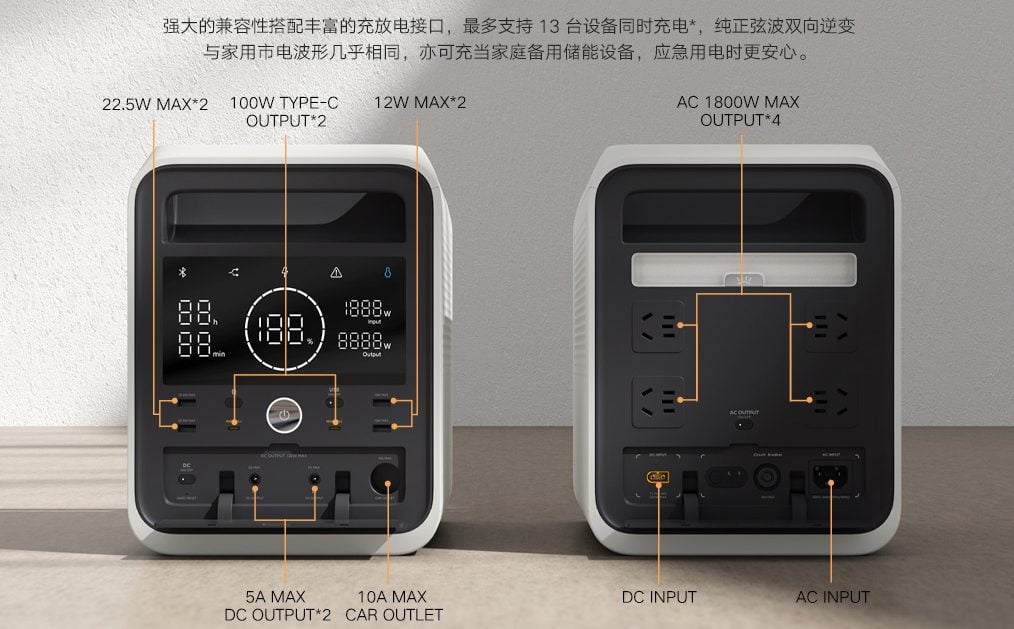 As for the ports instead, up to 13 devices can be charged at the same time and the bidirectional pure sine wave inverter has almost the same as the waveform of the home network, so it can be used as a home backup energy storage device. .
Finally, the Mijia Outdoor Power Supply 1000 Pro can be used together with the Mijia Solar Panel 100W and supports parallel charging with two solar panels, with a maximum charging power of 200W.
Xiaomi Fast Charge Power Bank 3
3 used by 14,76 €
5 December 2022 16: 08

Amazon.it
Price updated on: 5 December 2022 16:08