This morning the Xiaomi Mijia Sleep Wake-up Light was launched on the official store of Xiaomi Mall, a wake-up light able to simulate sunrise and sunset. The crowdfunding campaign will be launched in the Xiaomi Mall on June 15 at the starting price of 549 yuan (78 euros), while its list price after the end of the campaign will be 599 yuan (85 euros).
Mijia Sleep Wake-up Light is the new wake up light that simulates sunrise and sunset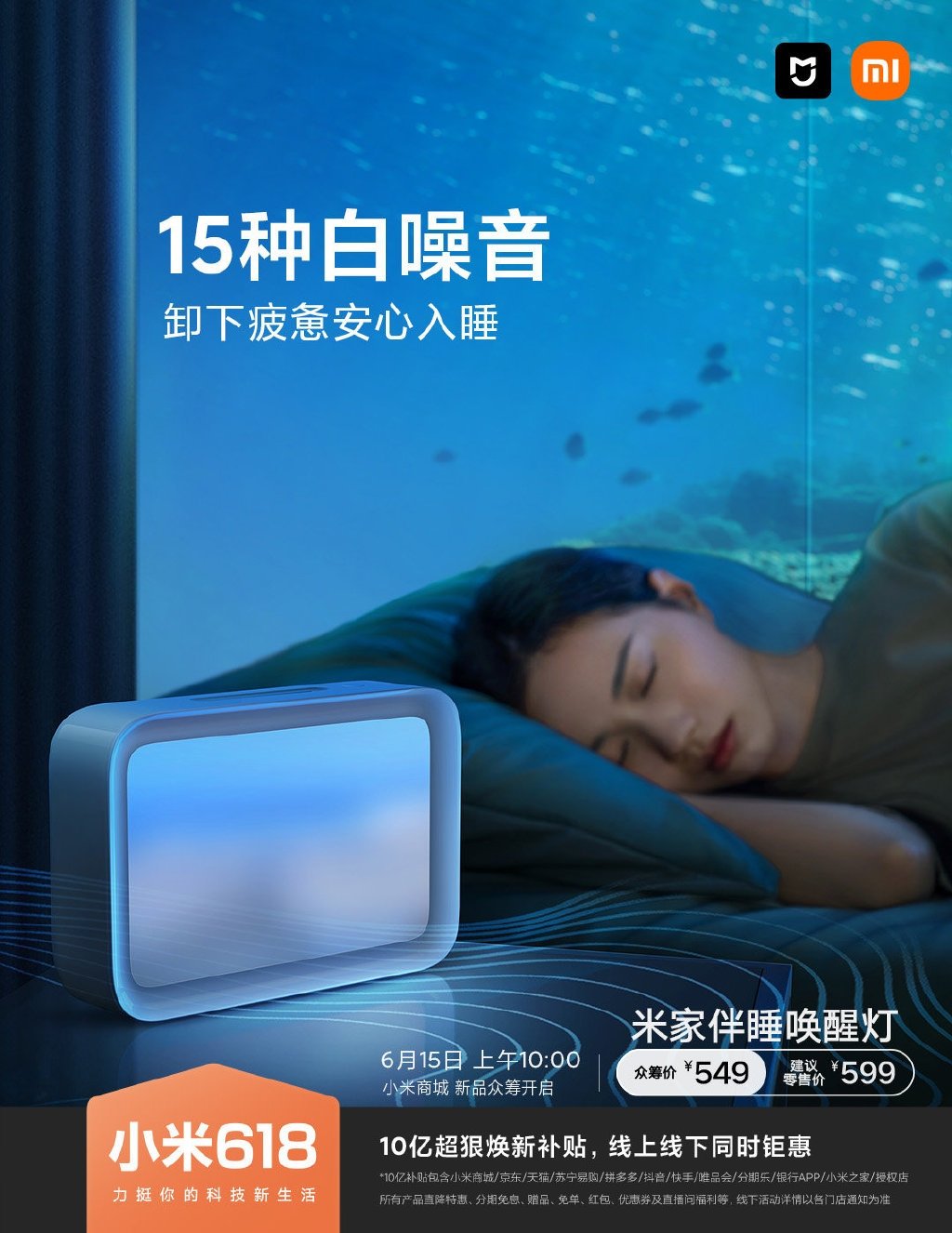 Unlike traditional lighting fixtures, Mijia Sleep Wake Light has amber light beads, which can help reduce melatonin inhibition and improve sleep experience.
According to reports, the Mijia Sleeping Wake-up Light uses Sunlike full spectrum LED beads, with 198 built-in LED lights, which show dynamic natural scenes, so you can go to sleep with sunset and wake up at sunrise.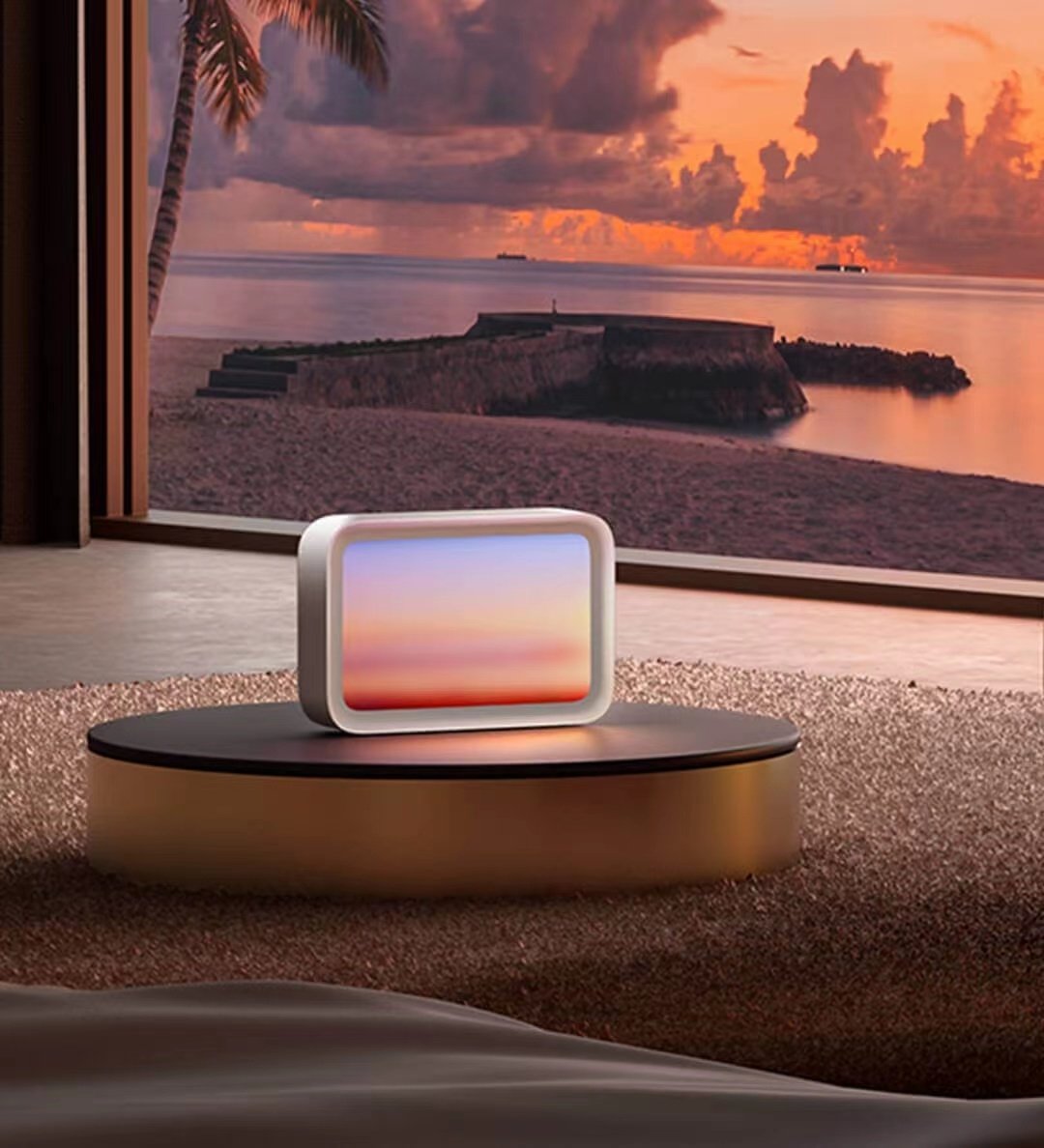 Specifically, half an hour before getting up, the sleep alarm light can turn on slowly, dynamically restoring the entire sunrise process, and at the same time, it can also dynamically simulate the entire sunset process. Provides 15 kinds of white noises such as waves, birdsong, forest, etc .. So as to bring an immersive sleep experience.
According to official data, the Xiaomi Mijia Sleep Wake-up Light has wide color gamut coverage, which is about 30% larger than the display's 100% sRGB color gamut. There is also a night light mode that automatically turns on the light and thanks to the 3 / 100.000 deep darkening algorithm it can simulate the full moon and how it lights up the earth.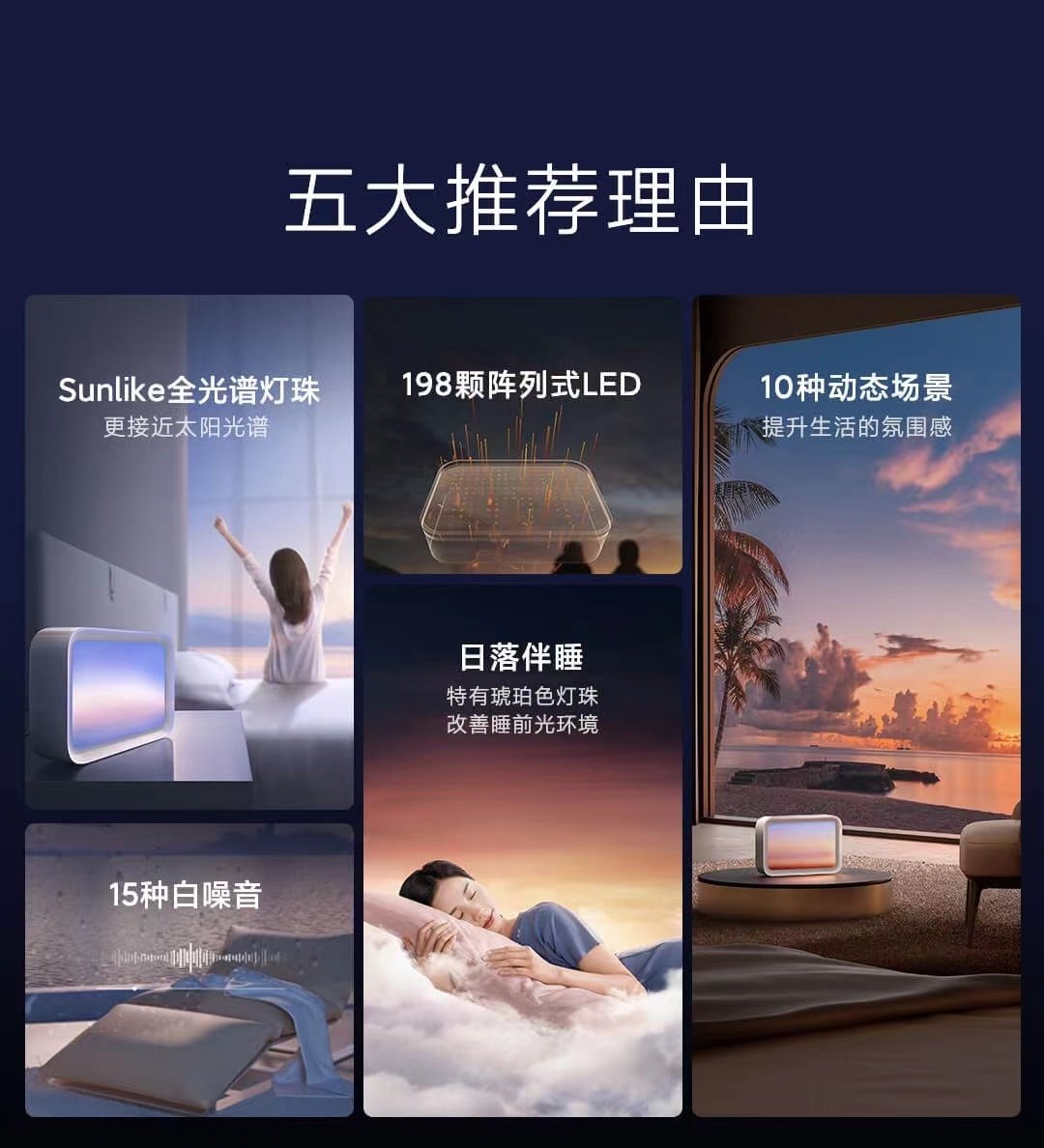 In terms of control, the product supports connection to Mijia app, just short press the function button to turn on / off the light, long press to enter / exit sleep mode, slide the slider left and right to adjust the brightness. Finally, by tapping the light body twice in a row, you can switch between scenes.
Xiaomi - Mijia LYWSD02MMC Table Clock
26 November 2022 10: 50

Amazon.it
Price updated on: 26 November 2022 10:50