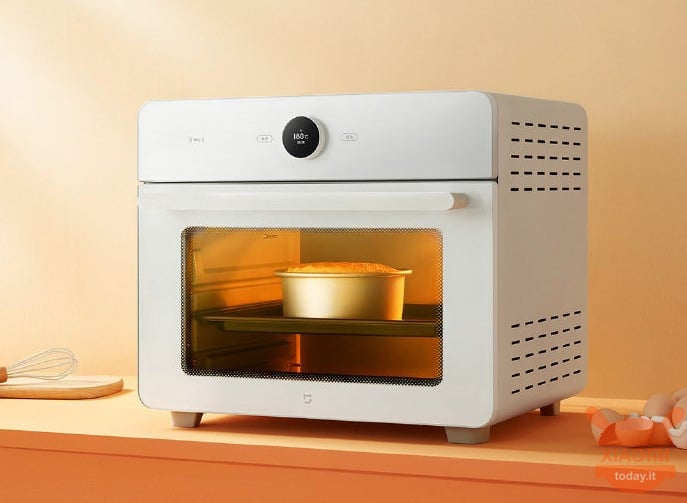 This afternoon the Chinese technology giant, Xiaomi, launched a crowdfunding campaign on its official Xiaomi Mall store for the new Mijia Smart Air Fryer 30L. During the crowdfunding campaign, the product will be sold at a price of 749 yuan (106 euros), while its list price will be 899 yuan (128 euros).
Xiaomi Mijia Smart Air Fryer 30L in crowdfunding: it is the smart and large-capacity air fryer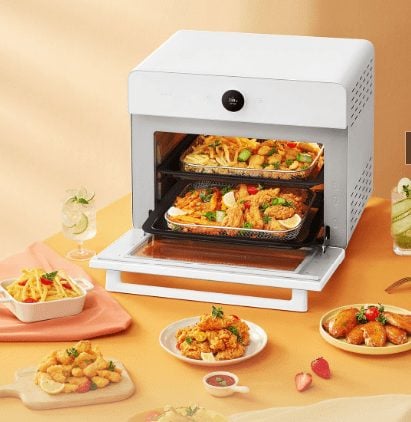 The air fryer has an internal capacity of 30 liters, with a total of 3 levels for the cooking position, and can be cooked on two layers at the same time.
The top of the Mijia Smart Air Fryer 30L can emit 2000 rpm of hot air. This is made possible thanks to the fact that the "oven" of the fryer is equipped with 6 cooking tubes, 4 upper cooking tubes, 2 lower cooking tubes. We therefore find a hot air with three-dimensional circulation at 360 ° and it is not necessary to turn the food during cooking.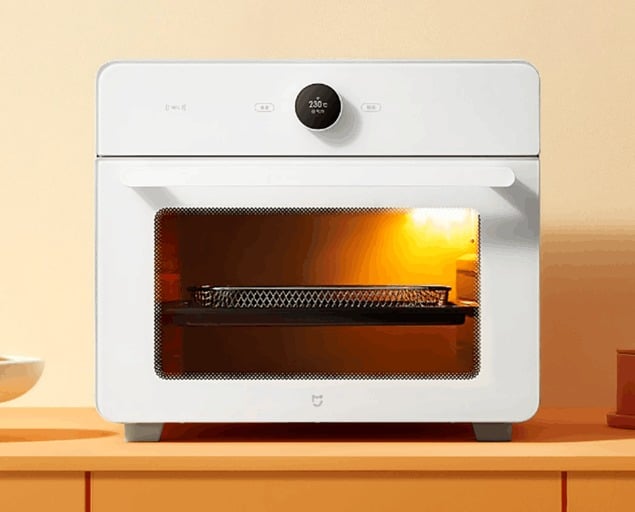 The brand claimed that the Mijia Smart Air Fryer 30L can decrease the fat rate by 15,42% in the high speed air frying mode, making the ingredients crunchy and delicious, and at the same time low in fat and more. healthy.
The upper and lower cooking tubes of the Mijia Smart Air Fryer 30L have independent temperature control. In particular, there are 2 NTC temperature probes on the upper and lower sides. The upper and lower temperatures can be adjusted according to the ingredients to avoid burns or poor cooking caused by a single temperature.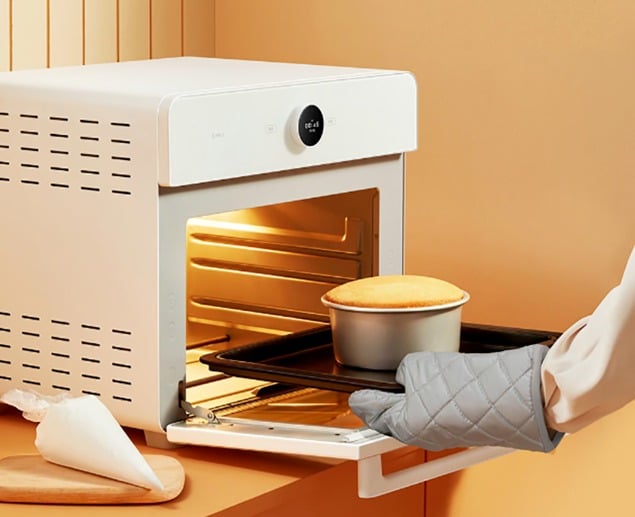 At the same time, the Mijia Smart Air Fryer 30L has functions such as fermenting, defrosting, preserving heat and dried fruit.
Finally, the Mijia Smart Air Fryer 30L is equipped with a 1,32-inch OLED screen on the knob and two touch keys. We also find an NFC detection area, so you can pass cloud recipes in a single step and supports Xiao Ai voice control.
Xiaomi Mi Smart Air Fryer 3.5L
2 December 2022 7: 26

Amazon.it
Price updated on: 2 December 2022 7:26