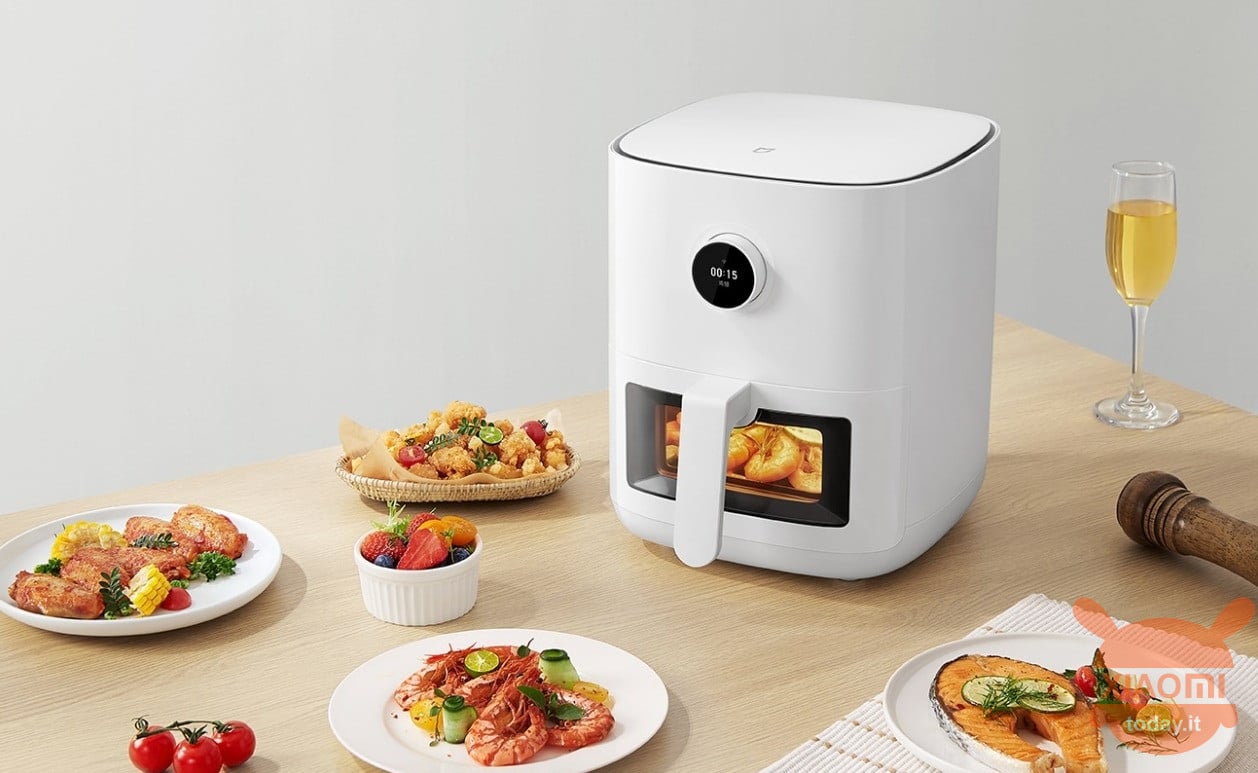 In recent years, air fryers have become increasingly popular and are a favorite of those who want to eat something fried without using oil. In March of last year, after Xiaomi launched the first Mijia Smart Air Fryer 3.5L, the product quickly became very popular in China, so much so that at the moment the brand claims to have sold more than 800.000 units across all channels of. sale.
Mijia Smart Air Fryer Pro 4L in crowdfunding: frying has never been so simple (and healthy)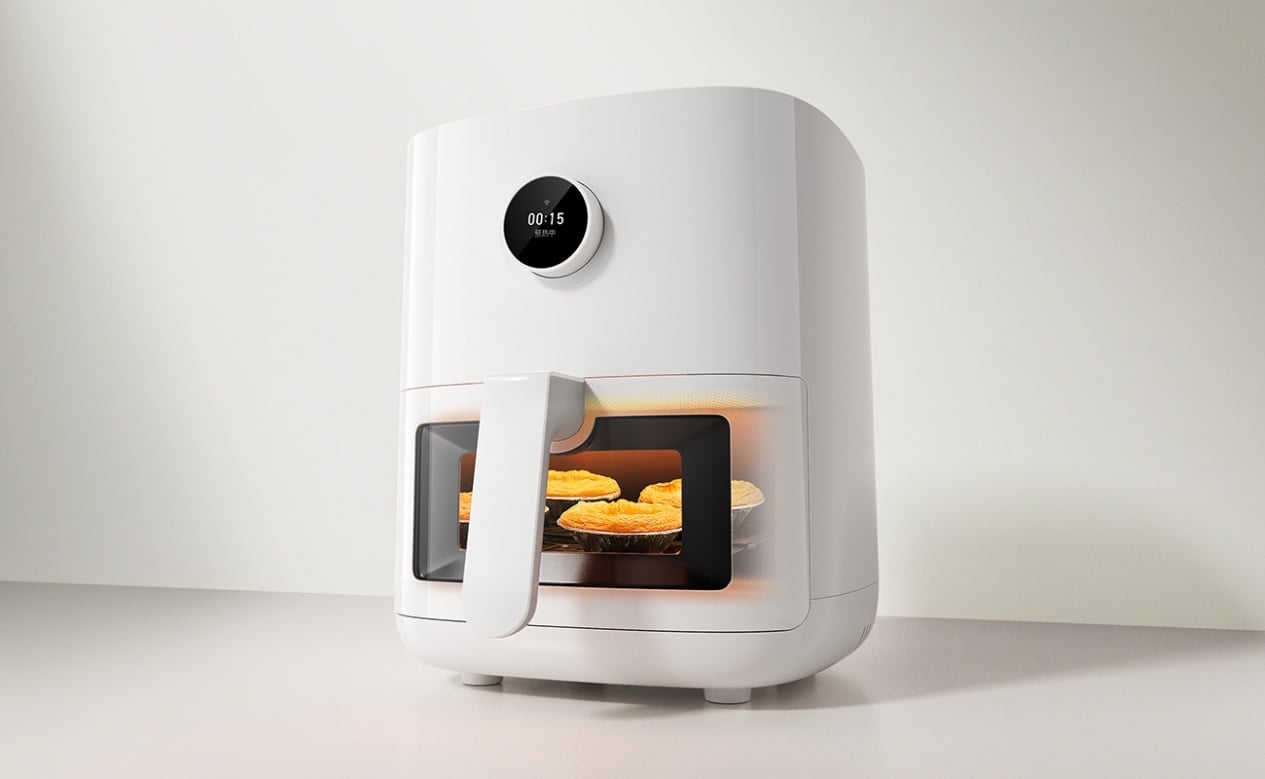 Well, today, Xiaomi has launched a new version, the Mijia Smart Air Fryer Pro 4L, which not only improves the capacity, but also has a window design, which makes it easier for beginners in the kitchen to check the cooking status.
The Mijia Smart Air Fryer Pro 4L has as its main features a wide adjustable temperature range from 40 to 200 degrees centigrade, so as to be able to carry out different types of preparations such as frying, baking, yogurt, dried fruit and defrosting. There is also 360-degree hot air circulation, oil-free and low in fat, it is possible to book preparations in a smart way 24 hours a day, there are recipes in the cloud, an OLED screen to interact with and support for Xiao Ai voice control and other convenient functions.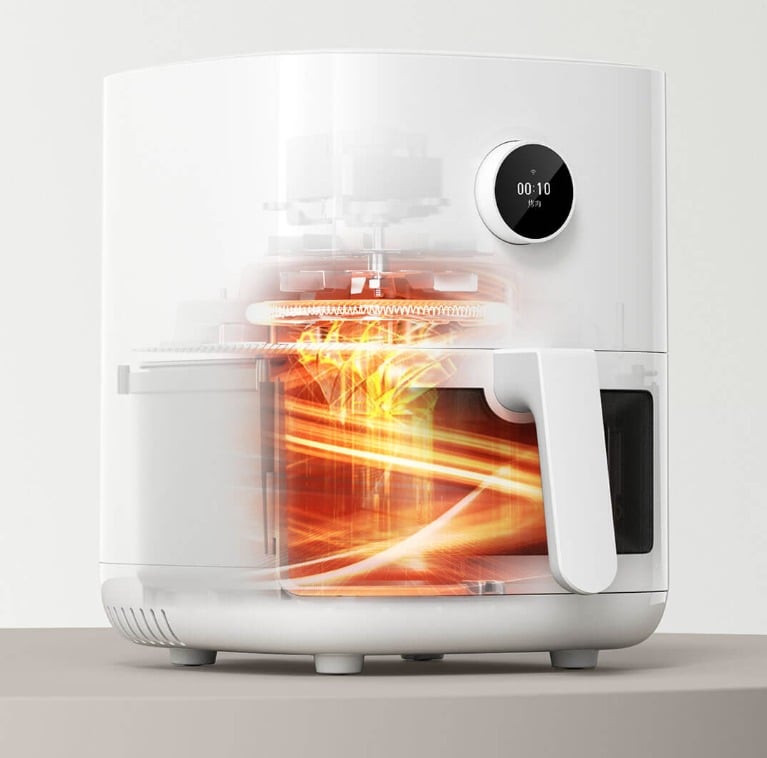 Going into detail, the design of the Mijia Smart Air Fryer Pro 4L is similar to that of the original 3,5-liter air fryer, but a three-layer insulating window has been added, which allows you to clearly check the cooking status of the ingredients. at any time without leaving the pot. The window is also great for avoiding burning foods as we can see their status at any time.
Xiaomi's air fryer uses a 1200W light wave tube which makes cooking faster and consumes less energy. At the same time, thanks to the connection to the Mijia app you will find richer and smarter cloud recipes, so you can easily bring all kinds of food to the kitchen. So instead of buying a lot of dedicated appliances, such as the yogurt machine, the bread maker, the oven and much more, it is instead possible to use the Mijia Smart Air Fryer Pro 4L for all these preparations. This not only saves us money but also a lot of space.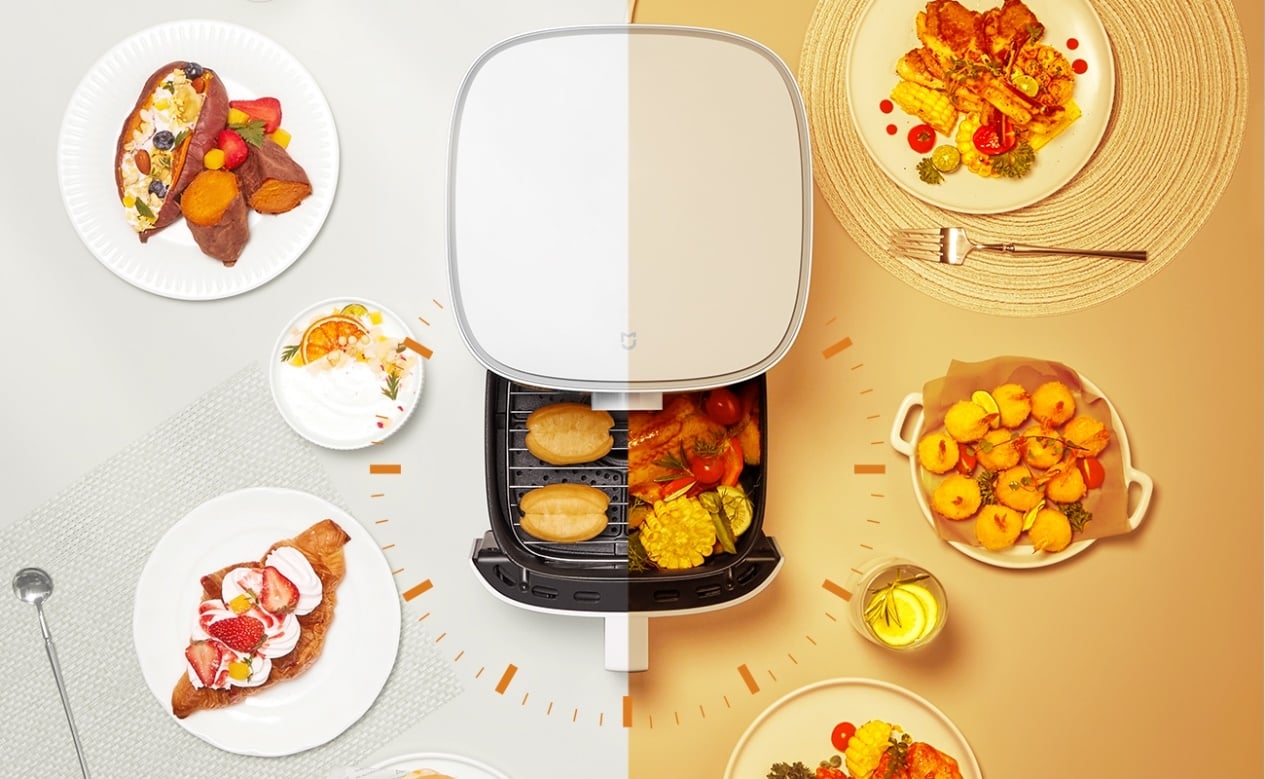 As mentioned above, in order to be able to carry out the various preparations, the Xiaomi air fryer has a precise adjustable temperature zone ranging from 40 to 200 degrees centigrade. Furthermore, in addition to high-temperature air frying, you can also defrost and bake various types of dried fruit and vegetables and dried meat at low temperatures. It can also be fermented at a constant temperature to make yogurt.
In other words, the Mijia Smart Air Fryer Pro 4L integrates the functions of various household appliances such as oven, microwave oven, fruit dryer, yoghurt maker, etc.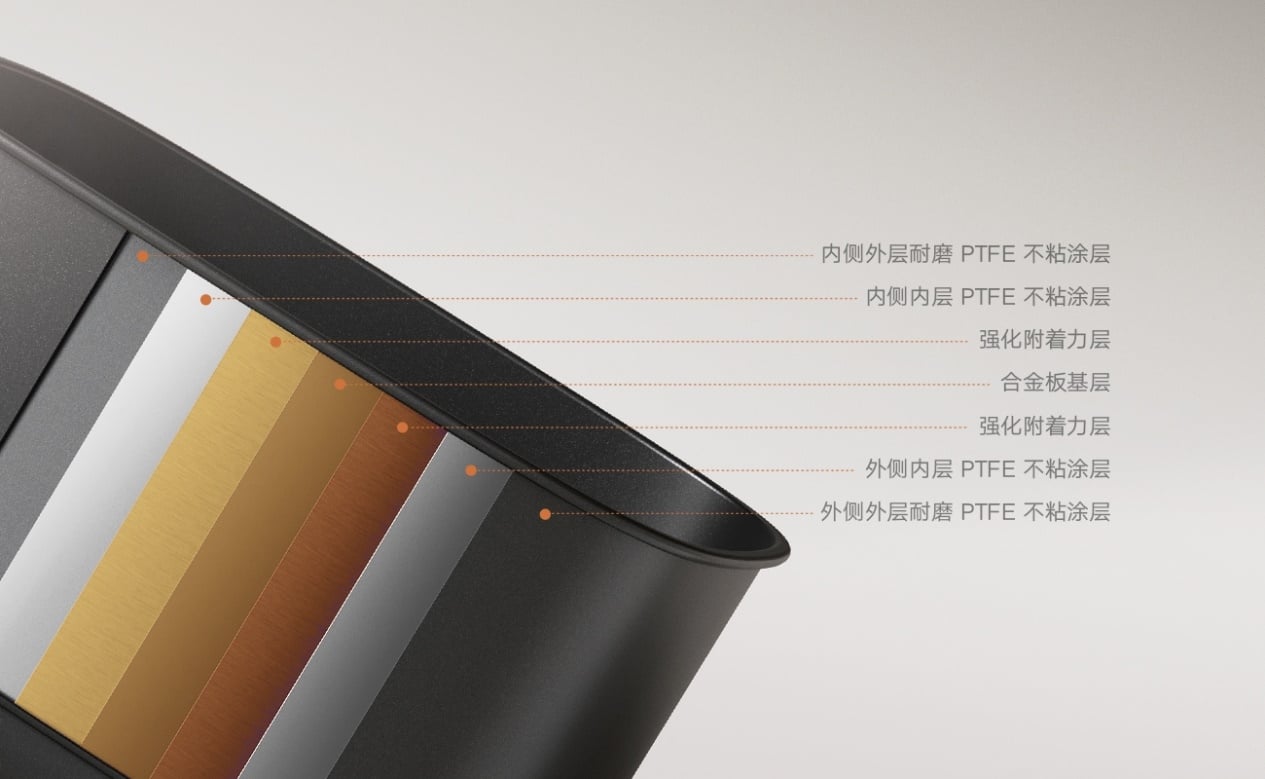 As for the internal components, the fryer uses a seven-layer composite basket and a double-layer non-stick PTFE food contact coating. It is not only healthy and safe to use, but also wear resistant, saving you time and effort when cleaning. There is also a detachable grill that can be pulled out to clean any grime left over from cooking with ease. In any case, you can also use a sheet of baking paper so that you don't even have to rinse the grill.
As for the smart side, the Mijia Smart Air Fryer Pro 4L can make "reservations" 24 hours a day. Just put the food in the fryer in advance and set the time, the fryer will start cooking at the desired time.
Finally, for prices, the Smart Air Fryer Pro 4L was launched at the price of 399 yuan (56 euros) during the crowdfunding campaign, while the list price will be 439 yuan (61 euros).
Xiaomi Mi Smart Air Fryer 3.5L
4 used by 63,84 €
7 December 2022 10: 10

Amazon.it
Price updated on: 7 December 2022 10:10