After seeing many models of smart drying racks from various brands of the Xiaomi ecosystem, today the Chinese brand launched its first smart drying rack with the name of Mijia Smart Clothes Dryer. The product is now available for crowdfunding on the Chinese Xiaomi Mall at a retail price of 1.699 yuan (325 euros), while the price during the crowdfunding campaign will be only 1499 yuan (210 euros), including installation and removal costs. some old coat hangers.
Mijia Smart Clothes Dryer: launched the first Xiaomi branded smart drying rack
Going to the product, the Xiaomi Mijia Smart Clothes Dryer has 2 integrated heating tubes, 96 fins, 1000 W power, a stable temperature in continuous output with a range of 80 cm, a super wide angle air circulation of 120 degrees for a complete coverage of the drying area and a faster and more efficient "3D" hot air circulation.
With the new Mijia smart drying rack up to 18 garments can be dried at a time and light and thin clothes can be dried quickly in 1 hour. In particular we have a rod with a hot air flow that will be discharged at an average speed of about 2,6 m / s. You can also change the direction of the airflow to the opposite drying rod via the Mijia app.
The product uses a lightweight aluminum alloy material, with a sophisticated load-bearing frame that reaches a nominal load capacity of 35 kg It is therefore possible to dry clothes on both rods without worrying, dry the quilt and have a maximum extension of 2300 mm.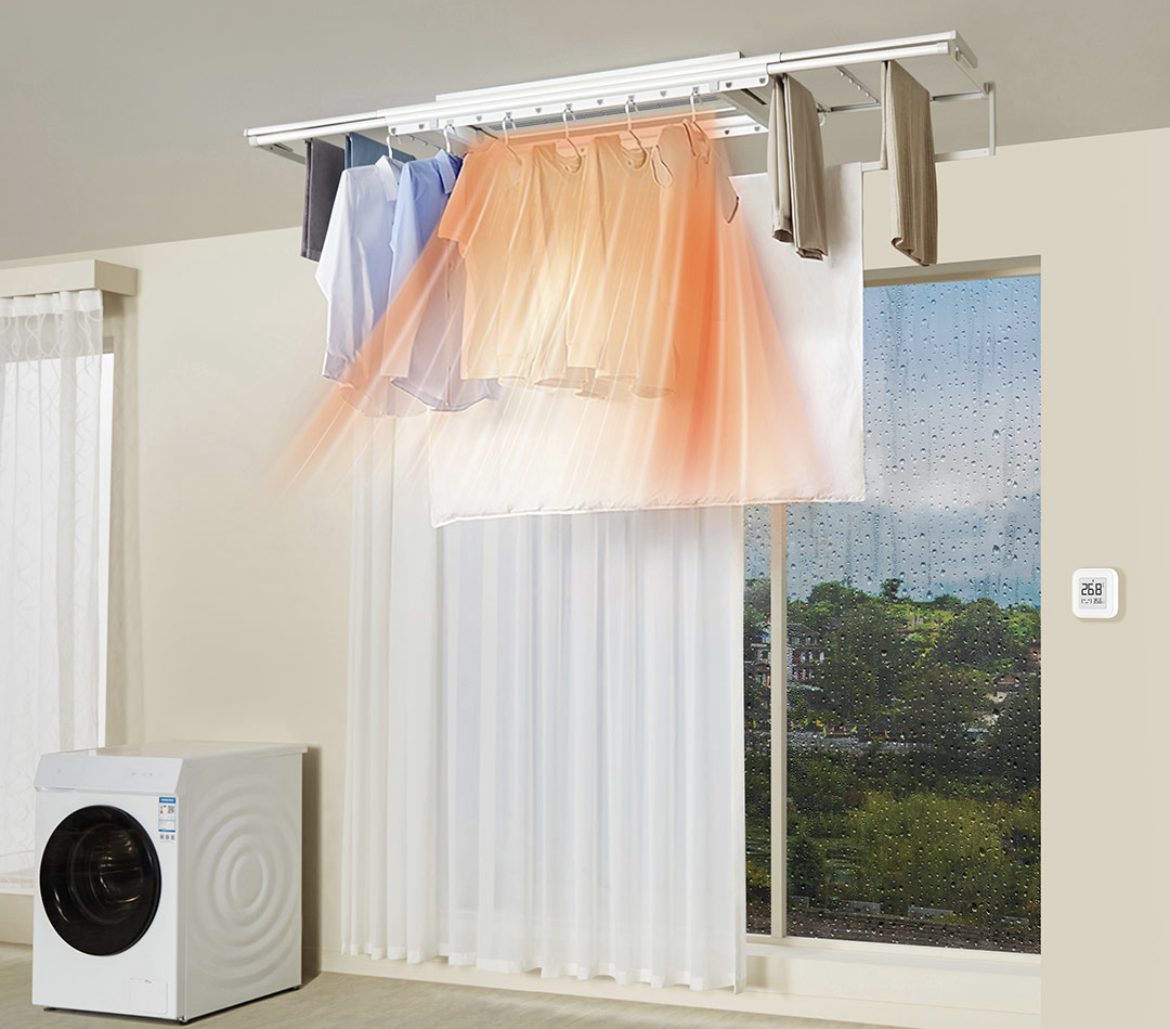 At the same time, it can ensure fast and stable lifting response. When the drying rack has descended to a suitable height, just touch it with your hand to stop the descent; after hanging the clothes, just push up with your hands and the drying rack will start to rise.
As for smart features, the Xiaomi Mijia Smart Clothes Dryer also supports interconnection with the Xiaomi smart home. So, for example, after washing in a smart washing machine, the drying rack will automatically drop to the configured height, thus making our life easier. Of course there is also a remote control for manual control.
Xiaomi Mi Smart TV 4A 32 "
29 November 2022 23: 55

Amazon.it
Price updated on: 29 November 2022 23:55