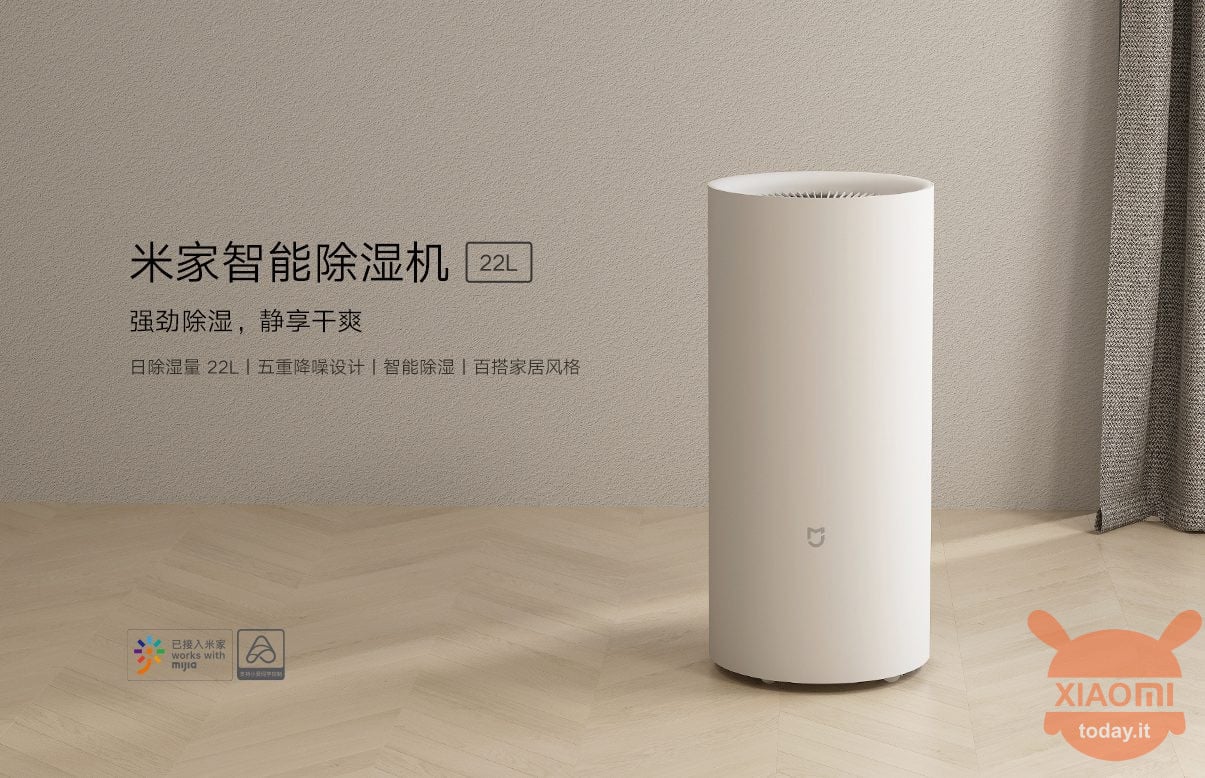 Xiaomi has just launched its first smart dehumidifier, we welcome the Mijia Smart Dehumidifier 22L. The product has a retail price of 1499 yuan in China, around 210 euros at the exchange rate.
Mijia Smart Dehumidifier 22L launched in China: Xiaomi's first smart dehumidifier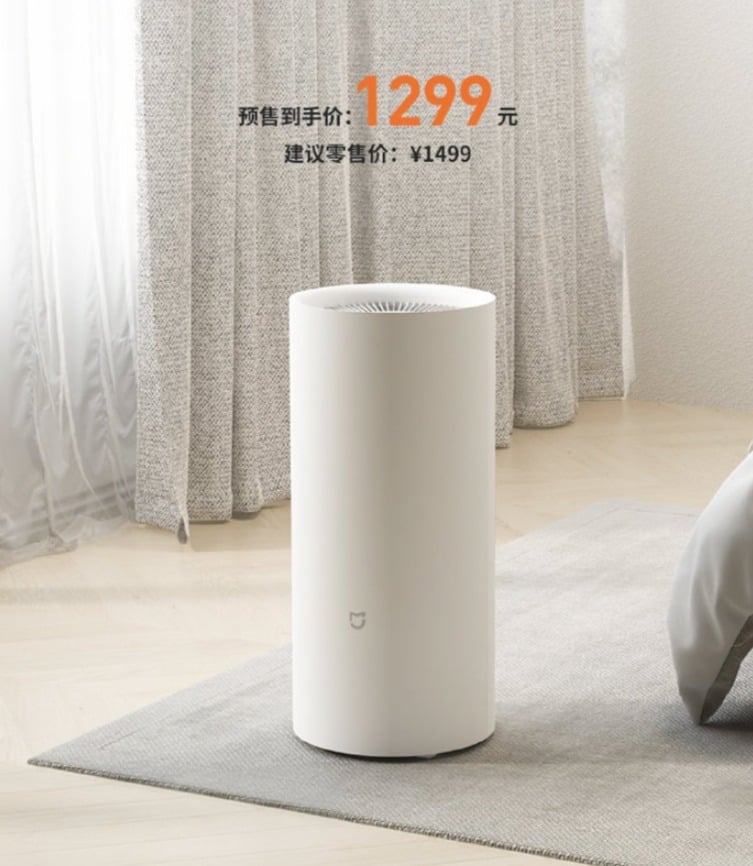 The Mijia Smart Dehumidifier 22L has a strong dehumidification capacity of 22L / D, which is a dehumidification capacity equivalent to 44 bottles of 500ml mineral water with an uninterrupted flow 24/24.
The dehumidifier is equipped with wheels so that it can be moved in bedrooms, closets, bathrooms and children's bedrooms with all ease and meet the different dehumidification needs. It can absorb moisture, remove moisture and prevent mold over time without having to permanently install it.
Being a smart dehumidifier, the Mijia Smart Dehumidifier 22L is equipped with high-precision built-in dual sensors, which can intelligently monitor and adjust the air humidity according to the relative humidity suitable for the human body. The app supports continuous humidity regulation from 40% to 70% for a comfortable tailor-made environment.
The product has three working modes: intelligent mode, garment drying mode and sleep mode.
The garment drying mode adopts a vertical flow from above, the air circulation is fast, the continuous dehumidification and the clothes dry fast, removing the damp smell of the clothes. The operating noise of the clothes dryer is 41 dB.
As the sleep mode is set before bed, it automatically switches to a low breeze and becomes quieter. The noise is only 35,5 dB (A) during dehumidification.
Then we have the intelligent dehumidification mode that runs the device for eight hours, or until the 4,5-liter tank is filled, so as to avoid overflows and leaks. In any case, the dehumidifier is equipped with a drain pipe, which can drain directly into the waste water and therefore have continuous dehumidification.
Finally, in the upper part of the dehumidifier we find a large digital display and double reminder with lights and internal humidity, with touch screen function to change the settings.
Xiaomi Mi Air Purifier 3H
1 used by 139,00 €
138,99

€

154,60

€
available
5 December 2022 4: 55

Amazon.it
Price updated on: 5 December 2022 4:55