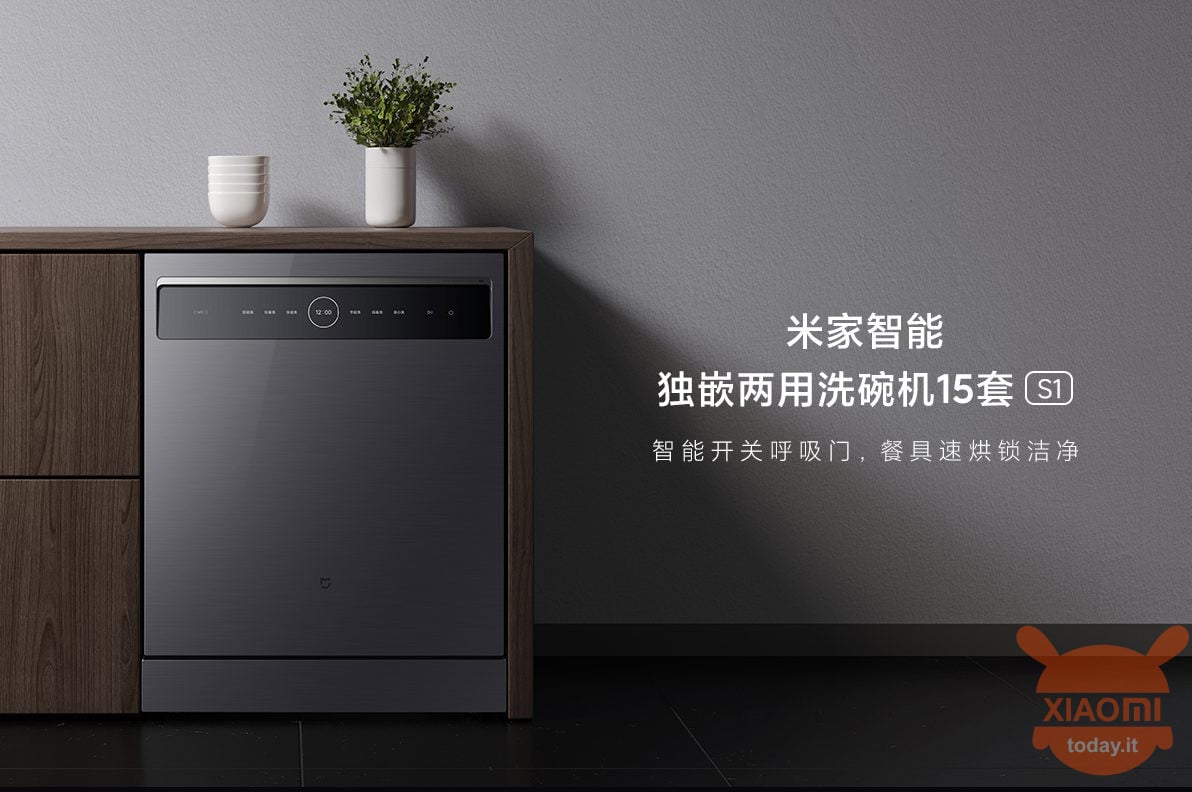 The Chinese technology giant Xiaomi has launched a really interesting new appliance, the Mijia Smart Dishwasher S1. The dishwasher will be sold in China at the pre-sale price of 3199 yuan (450 euros), while the list price will be 3499 yuan (495 euros).
Xiaomi Mijia Smart Dishwasher S1 is the dishwasher that opens automatically to save electricity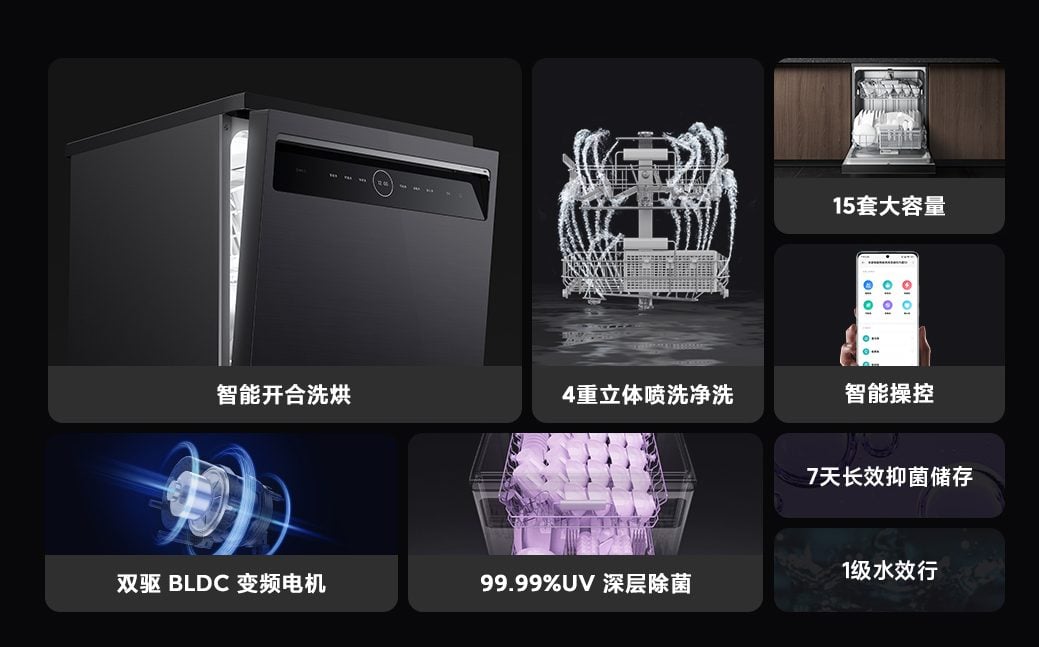 The new product has as its strengths an intelligent opening and closing, washing and drying, 4-level three-dimensional spray washing, 99,99% UV deep sterilization and dual transmission BLDC inverter motor.
Going into detail, the Mijia Smart Dishwasher S1 supports intelligent opening and closing during drying, this means that the door opens automatically during drying so as to allow acceleration of the steam discharge and rapid drying. The door will automatically close again when finished, to prevent the dishes from getting dirty.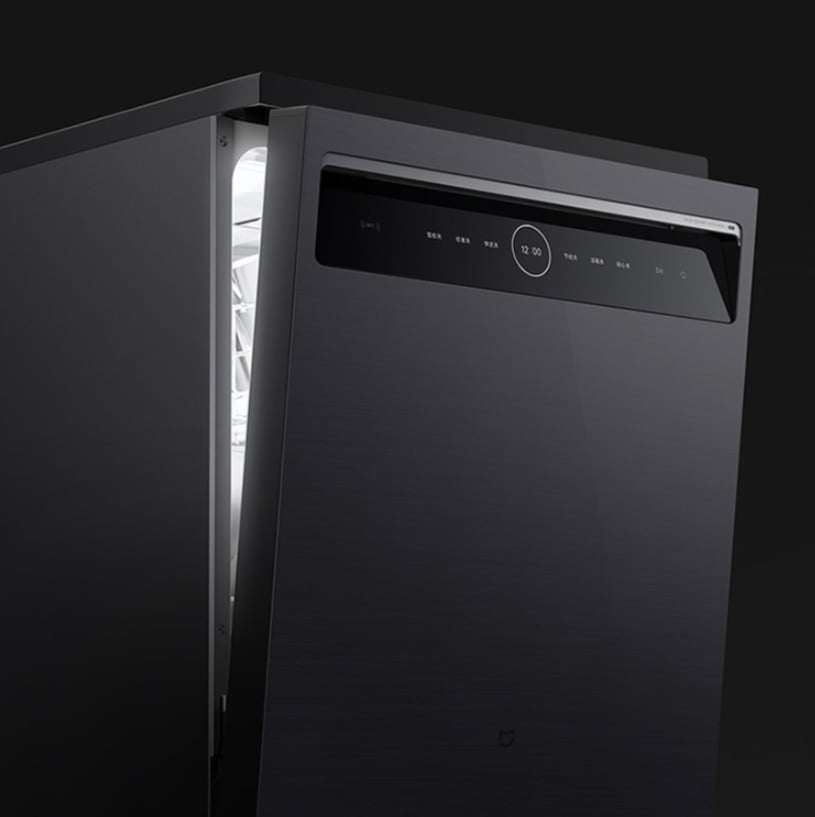 As for cleaning, the brand claims there are four nozzles that create 27 powerful high-temperature, high-pressure water columns for 720-degree cleaning. This ultra deep clean is great for dishes that are soiled with oil or other substances that are difficult to clean normally.
The dishwasher can also intelligently detect the level of dirt thanks to an optical water quality detection system combined with the intelligent AI algorithm. It takes 10 seconds to determine the degree of soiling, automatically match the best washing program and intelligently adjust the washing time.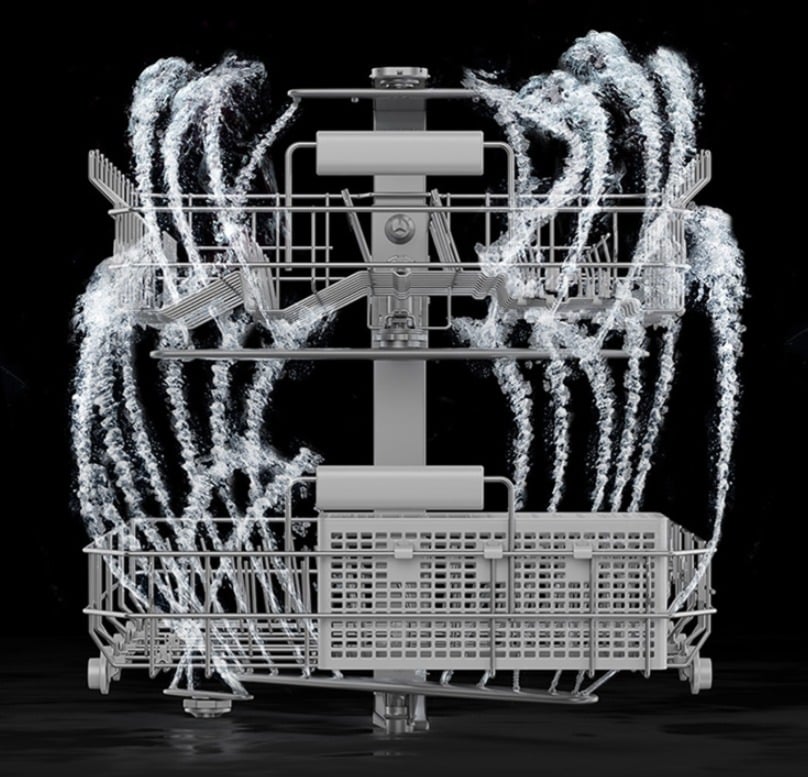 Once the wash is complete, a stronger drying combination is used to save 40% drying time. Hot air (from 80 ° C) is then used, which cooperates with the automatic opening and closing of the door to promote heat exchange, and the combination improves drying efficiency.
The Mijia Smart Dishwasher S1 also has the function of ultraviolet UV antibacterial, hot air ventilation every 8 hours, to have a dishwasher that is always clean, dry and without bacteria.
10 August 2022 10: 56

Amazon.it
Price updated on: 10 Aug 2022 10:56