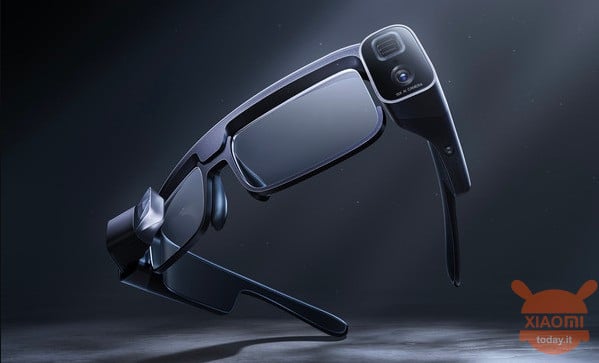 Today, Xiaomi's official account for the Mijia Smart Glasses announced that the product is about to receive its first OTA update, bringing a new animal and plant recognition feature. They will then be able to intelligently identify the names of animals and plants, as well as carry the slogan "The little encyclopedia in front of you". The product will finally go on sale in China on September 10, while the presale will begin on September 2599 at the special price of 380 yuan, around XNUMX euros.
Xiaomi Mijia Smart Glasses will be able to recognize plants and animals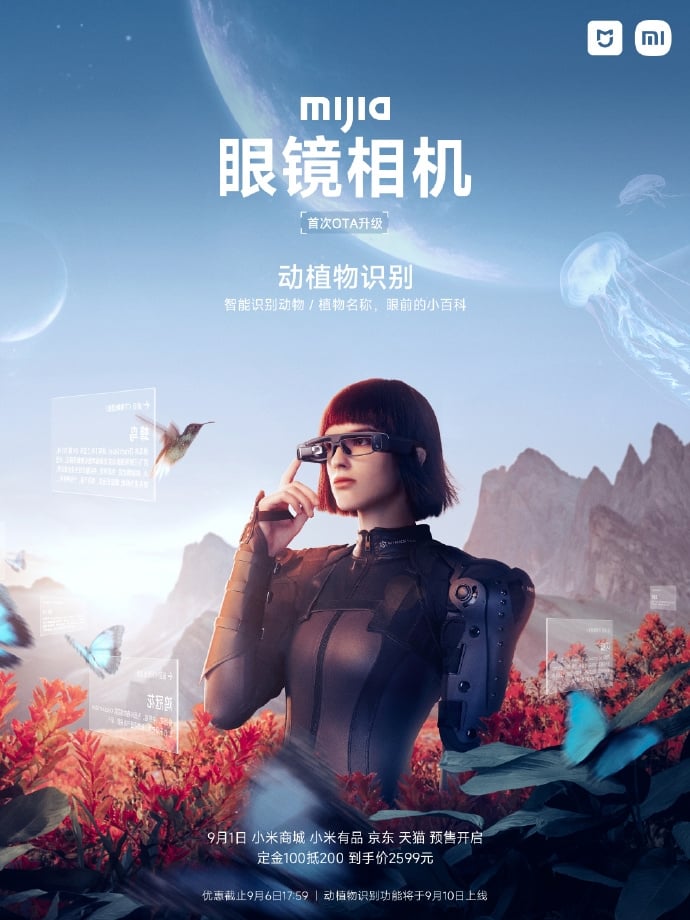 We point out that the new product was funded in crowdfunding on the official Xiaomi store in China and the final amount raised was 10,39 million yuan (about 1,4 million euros), ranking first in terms of funds raised. in the crowdfunding of Xiaomi ecosystem products in 2022. According to official data, since its launch on August 3, a total of 69 people participated in crowdfunding in just 14 days.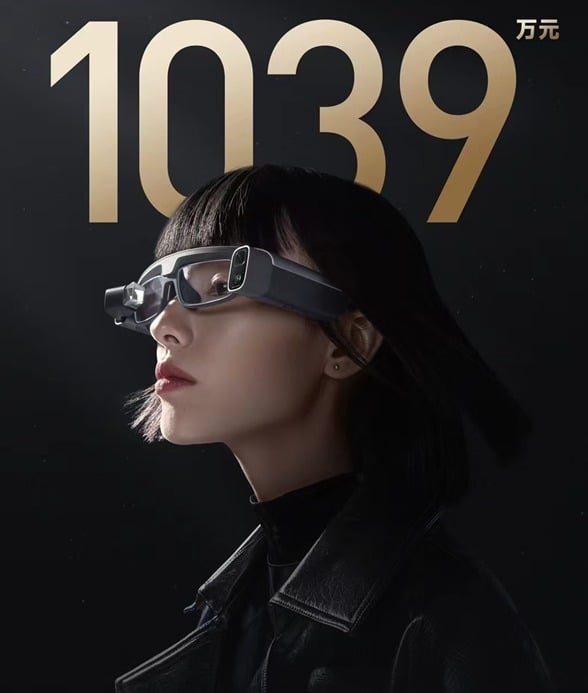 As for the specifications, remember that the Xiaomi Mijia Smart Glasses weigh only 100 grams and are equipped with a quad Bayer four-in-one 50 megapixel wide-angle camera and an 8 megapixel telephoto periscope lens with OIS optical image stabilization.
The product can achieve 5x optical zoom and 15x hybrid zoom. You can adjust the zoom by sliding the outside of the right rod, scroll down to change the shooting mode, click to take photos or videos and long press with two fingers to get more functions.
In addition, the Mijia smart glasses camera can be connected to the mobile phone via the app, thus realizing the functions of quick photo import, one-click modeling in film application and one-click sharing.
Xiaomi smart band 7
47 used by 43,55 €
26 November 2022 3: 19

Amazon.it
Price updated on: 26 November 2022 3:19