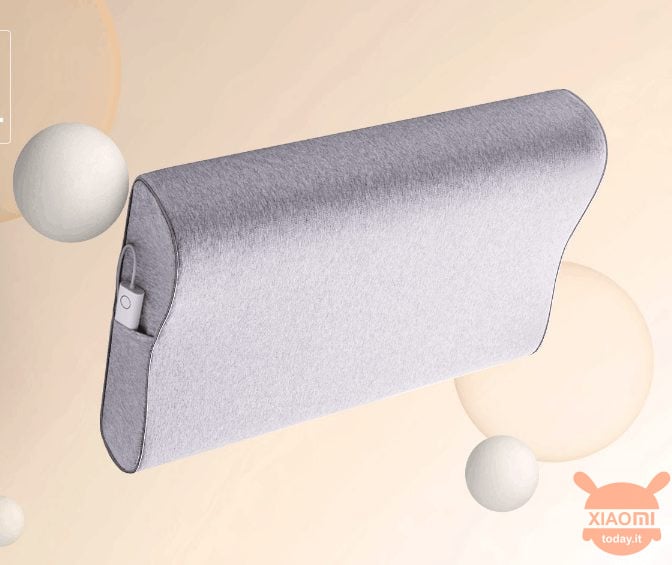 This afternoon the Xiaomi brand launched the Mijia Smart Pillow. The new smart pillow will go crowdfunding in China at the special price of 259 yuan (37 euros), while its list price will be 299 yuan (43 euros).
Mijia Smart Pillow is the smart pillow that monitors sleep and interacts with the rest of the house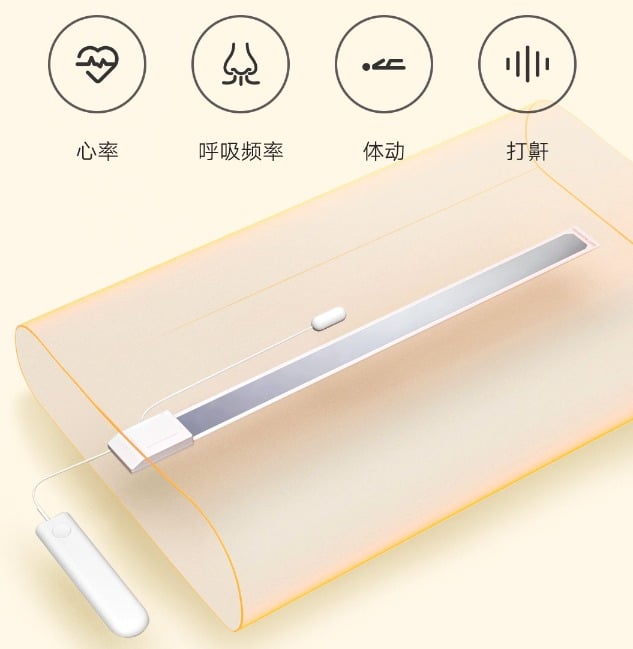 But what is smart about this pillow? According to official data, the Mijia Smart Pillow has a built-in piezoelectric sensor that can accurately capture heartbeat, breathing, body movements and snoring. Aided by a professional AI algorithm, this can monitor and record sleep status.
The ultra-thin flexible piezoelectric sensor in millimeter scale is hidden in the pillow core, without the need to wear additional equipment, so you can be monitored and sleep comfortably without restrictions or foreign body sensation.
The pillow can record sleep status, dynamically capture the duration of deep sleep and light sleep, and combine with multi-parameter analysis and assessments to generate sleep scores and reports.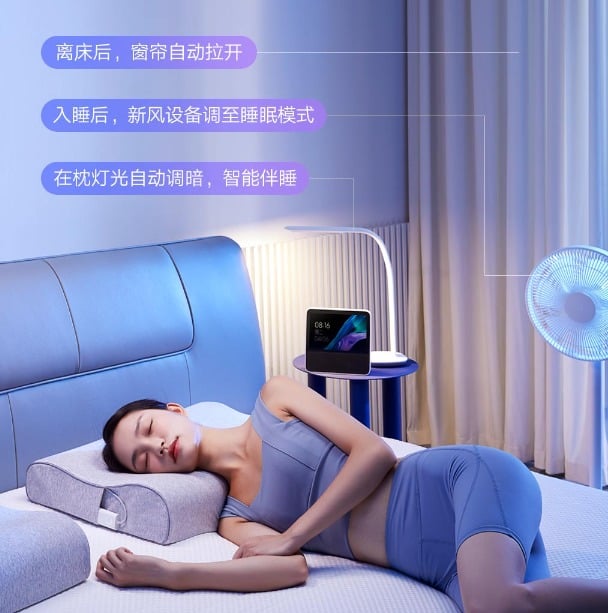 The Mijia Smart Pillow can be connected with other Xiaomi smart devices via the Bluetooth connection. For example, after leaving the bed, you can make the curtains open automatically; while after we fall asleep we can make sure that the air conditioning is automatically set to night mode or off. Obviously there are many other scenarios that can be set when we fall asleep or when we wake up.
In any case, the pillow is equipped with four AAA batteries for a full 60 days of battery life thanks to the low voltage power supply, safe and reliable.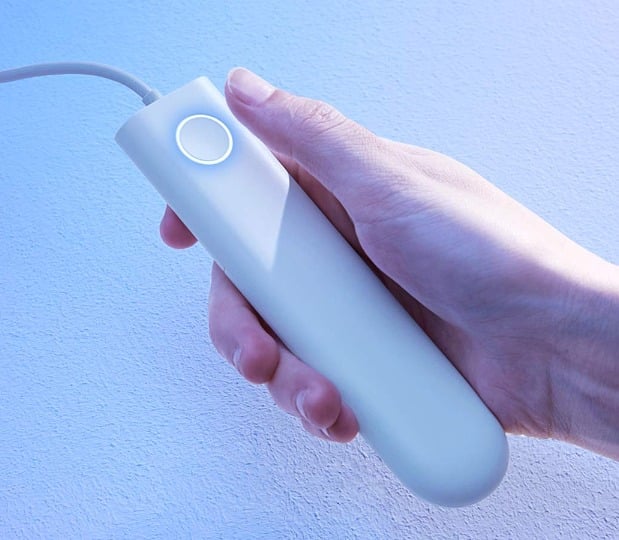 As for the "pillow" side, the Mijia Smart Pillow is designed with two heights of 12/10 cm and you can sleep in both directions. The bow adapts to the curve of the shoulders and neck. The core of the pillow is made of zero degree cotton, which is flexible and dense, so that it can adapt to the curvature of the shoulder and neck and release the pressure according to the change in position, so that the muscles can relax naturally and fall asleep more peacefully.
The inner pillowcase adopts antibacterial Silver Inside silver ions. After 20 washes, it can still maintain 90% antibacterial rate. The outer pillowcase is made of a skin-friendly, soft and slightly stretchy DuPont MSorona fiber composite fabric.
Xiaomi smart band 7
43 used by 45,54 €
5 December 2022 19: 33

Amazon.it
Price updated on: 5 December 2022 19:33