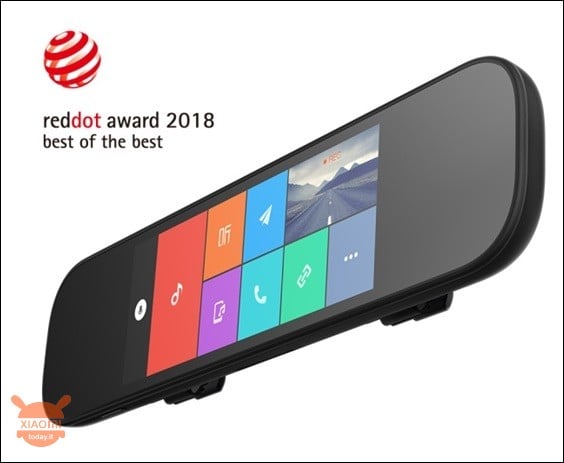 MIJIA Smart Rearview Mirror is a smart rearview mirror that integrates a dashcam and that now can boast of having won the German Red Dot Design award for the 2018, and in particular for the design of the system interface. The Red Dot Design Award is a international award of product design in all its sfuamature that comes awarded by the Design Zentrum Nordrhein Westfalen in Essen, in Germany. There are different categories of awards such as product design and concept design.
XIAOMI Mi 9T 128GB BLACK - BLUE Global 6 / 128gb
ATGRATIS Shipping from Italy 24 / 48h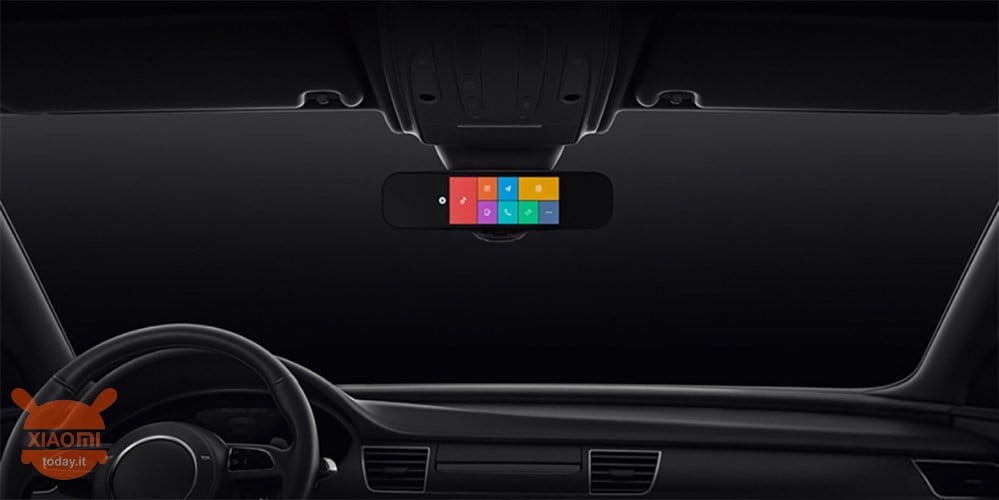 The Mijia rearview mirror was presented on the 2017 scenes in February, while the most advanced model, equipped with support for AI voice commands, was released at the beginning of the year at a list price of 999 yuan (about 127 euro). This new model is therefore also improved in the system interface that goes with a 6,86 inch touchscreen display with a resolution of 1280 × 480 pixels. Also the heat dissipation and therefore the cooling system is improved thanks to theuse of aerospace aluminum.
Xiaomi MIJIA Smart Rearview Mirror wins the Red Dot Design Award 2018
MIJIA Smart Rearview Mirror integrates an image sensor Sony IMX291 with d / 1.8 aperture and 150 ° viewing angle, able to capture images even in low light conditions. This sensor uses 6 set of spherical glass lenses, each of which reports well 9 coating layers. Despite a hardwre of respect, it was not this that won the coveted prize to the car gadget, but the user interface where we can find pre-installed advanced driver assistance systems o ADAS with support for FCW (Forward Collision Warning), PVS (Preceding Vehicle Starting) e LDW (Lane Departure Warning). The video will also be saved automatically before and after the collection, but you can also review the videos through the mirror display or via smartphone application.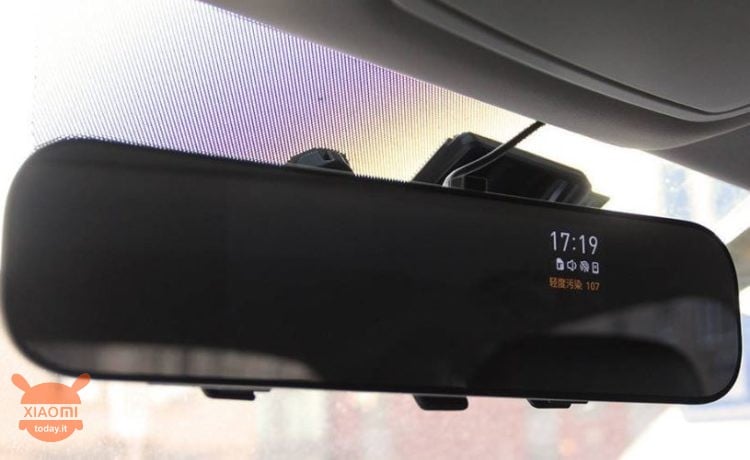 And as mentioned just now, MIJIA Smart Rearview Mirror integrates functionalities linked to AI, as the voice commands that will allow to give smart actions like the request of play a specific song or start the navigator, etc... and the nice thing is that the commands can be given also in English. Too bad in Italy the legislation is still very vague and therefore discouraging the purchase of certain technological jewels.