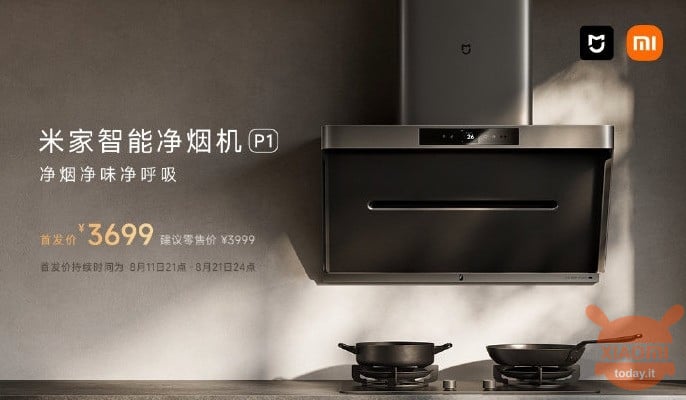 As we know, this afternoon Xiaomi held a launch conference in which it officially presented several products including it Xiaomi MIX Fold 2, Xiaomi Watch S1 Pro e Redmi K50 Extreme Edition. But a new product for the home was also presented, the Xiaomi Mijia Smart Smoke Purifier P1. The product is already on presale on several Chinese stores at a price of 3699 yuan, about 530 euros at current exchange rates.
Mijia Smart Smoke Purifier P1 is the new smart hood with integrated air purifier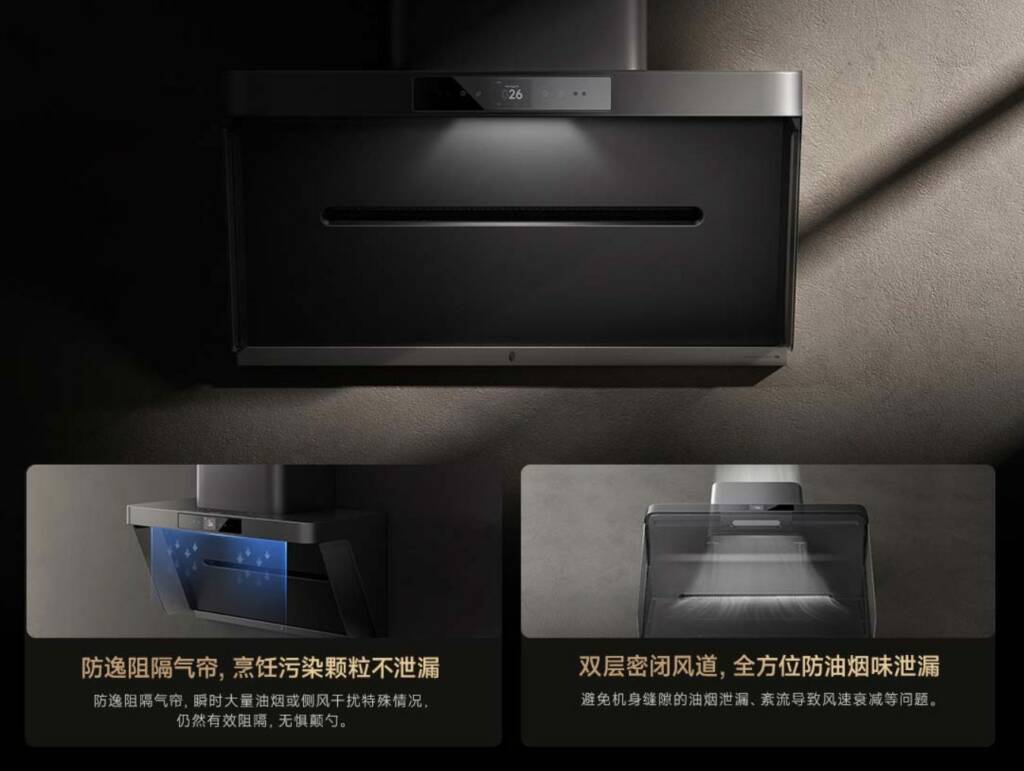 It is reported that the Mijia Smart Smoke Purifier P1 adopts an innovative high-speed cyclone smoke blocking system. This is possible thanks to the presence of a pressurized air intake slot and a high speed DLDC motor which can form a high wind speed of 13m / s and therefore can suck in all the smoke produced during a frying in a pan.
At the same time, thanks to the dynamic capture technology of particles, soot and PM2,5, the smoke cannot escape anywhere; in other words, we will never smell of frying again.
In any case, the Mijia Smart Smoke Purifier P1 uses a principle of aerodynamics to capture cooking pollution particles such as oil fumes, odors and PM2,5 from the source through a low pressure cyclone.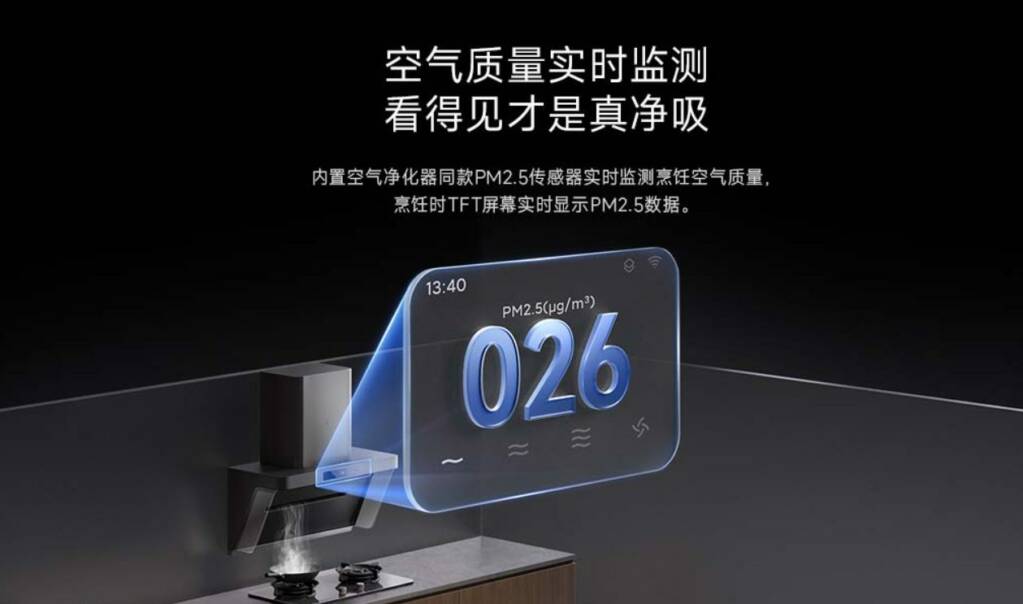 It is worth noting that this hood has the same PM2.5 sensor built into the air purifier, so it can monitor the cooking air quality in real time, with the TFT screen showing real time PM2.5 data during cooking.
In terms of experience, the Mijia P1 smart hood adopts a new generation of gesture detection technology, so that the product is not soiled by oil or anything.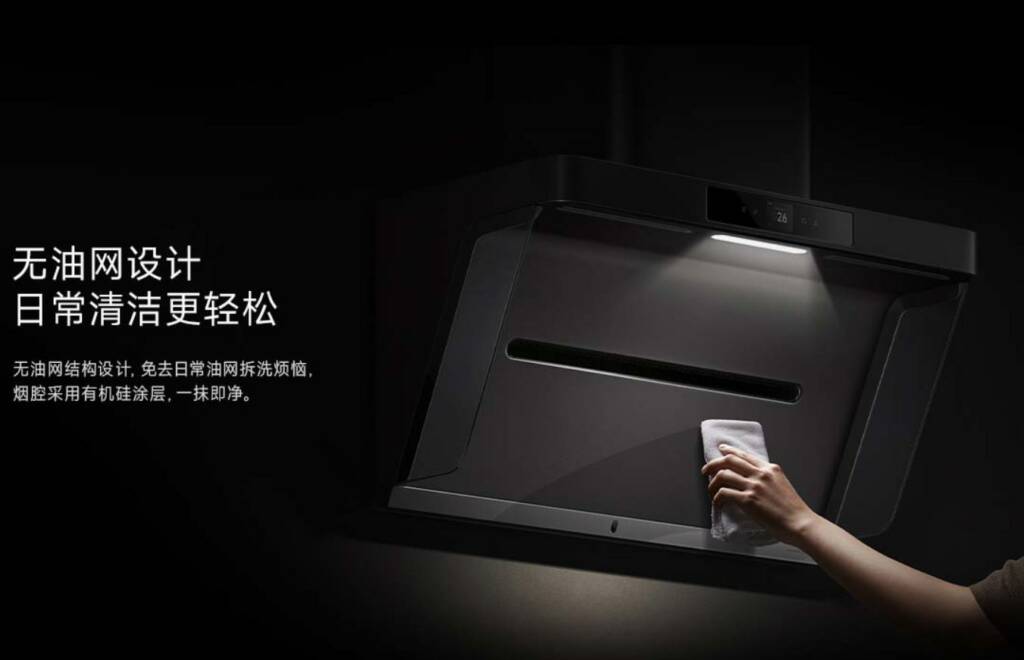 Finally, if used with the Mijia app, it is possible to set the PM2.5 safety value in standby and the ventilation will start automatically when the value exceeds that value.