Chinese tech giant Xiaomi has just presented the new Mijia Smart Yuba, which strangely enough follows the version "Pro"After about two from its launch. The new product adopts powerful dual AC motors for extremely fast heating, very large air outlet area and can be controlled smartly.
Xiaomi Mijia Smart Yuba is the new appliance to never feel cold in the bathroom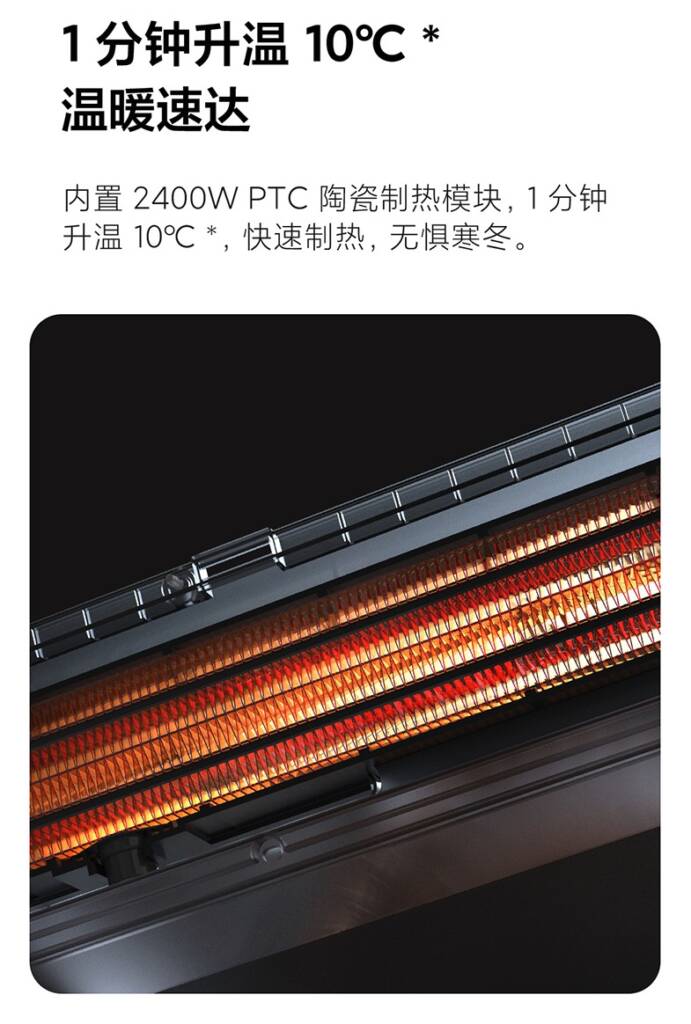 Going into detail, the Mijia Smart Yuba uses the PTC ceramic heating module, with a power of up to 2400 W capable of increasing the temperature 10 degrees centigrade in 1 minute. This can come in handy on occasions like when you come home after a long day at work, you can go for a hot shower and not feel cold before or after it.
The product has two adjustable intensities for hot air and one for hot air. Then we find a 52 cm long air outlet design, which is great for circulating the air in a better way and heating every corner of the bathroom. While the brightness of the lighting is 1100 lumens.
The Xiaomi Mijia Smart Yuba comes with a Bluetooth remote control that and can be placed anywhere. The remote has 8 buttons for easy switching between different settings, is IPX4 waterproof and has a 2 year battery life.
In addition, the product also supports remote operation from a mobile phone. So you can turn on the heat in advance and enjoy a warm bath when you get home. It can also be connected to a temperature and humidity sensor and can automatically activate and deactivate functional modes such as ventilation / demisting / drying.
The new Mijia Smart Yuba will be sold in China at a price of 499 yuan, about 71 euros at current exchange rates. Recall that the Pro version instead costs 699 yuan (99 euros) and has the strengths of Japanese DC inverter motors, 120 ° oscillating ventilation support, a power of 2800 W and a temperature increase of 15 ° C in 1 minute.
Xiaomi Smart Tower Fan EU
30 November 2022 10: 54

Amazon.it
Price updated on: 30 November 2022 10:54