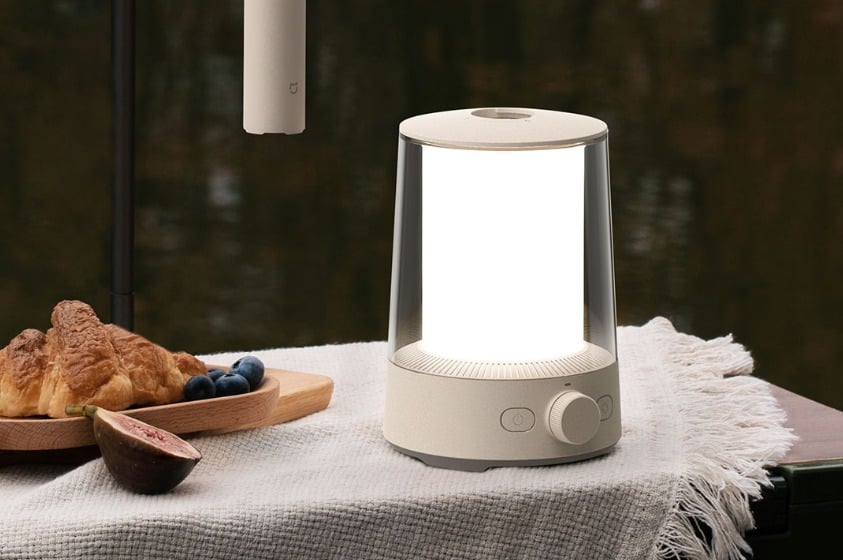 Are you interested in OFFERS? Be smart and subscribe to our Telegram channel! Lots of discount codes, offers, pricing errors on technology from Amazon and the best online stores.
Today, Chinese tech giant Xiaomi announced the Mijia Split Camping Light. The new camping lamp will go into the crowdfunding campaign at a price of 199 yuan (27 euros), while its list price will be 249 yuan, about 33 euros at the exchange rate.
Xiaomi Mijia Split Camping Light is the new smart camping lamp but not only
The Xiaomi Mijia Split Camping Light adopts a relatively simple design and split-type dual light technology. That is, it is a combination of flashlight and pendant lamp that can be extracted from the central part of the hook. This particular combination of camping light / flashlight / ambient light, makes it very convenient for camping.
Going to the technical side, the shell is made of resistant materials and is certified with the IP54 standard, which means that the product is resistant to dust and water. We then find a lower knob that supports stepless dimming and color temperature can be adjusted steplessly. So it is possible to customize the light to one's liking and if one feels like it, it can also be used as a bedside lamp at home. In fact, in addition to lighting, the Xiaomi Mijia Split Camping Light can also provide colorful ambient light effects, in order to create the desired atmosphere inside or outside the home.
Otherwise, Xiaomi's Mijia Split Camping Light supports direct connection with Bluetooth BLE Mesh and the Mijia app. Thanks to this, it is possible to achieve voice control with Xiaomi's artificial intelligence assistant, Xiao AI. It also supports scene customization and can be linked to the brand's product ecosystem when used at home.
Finally, the Mijia Split Camping Light has a large built-in 4800mAh lithium battery, and the main light can keep working for up to 100 hours when fully charged. The product is also equipped with a USB Type.C interface for more convenient recharging even with the smartphone charger.
Prices on Amazon
€60,00
€73,78
available
7 new from 56,25 €
10 used starting at € 46,72
to June 4, 2023 17:06
Last updated on June 4, 2023 17:06