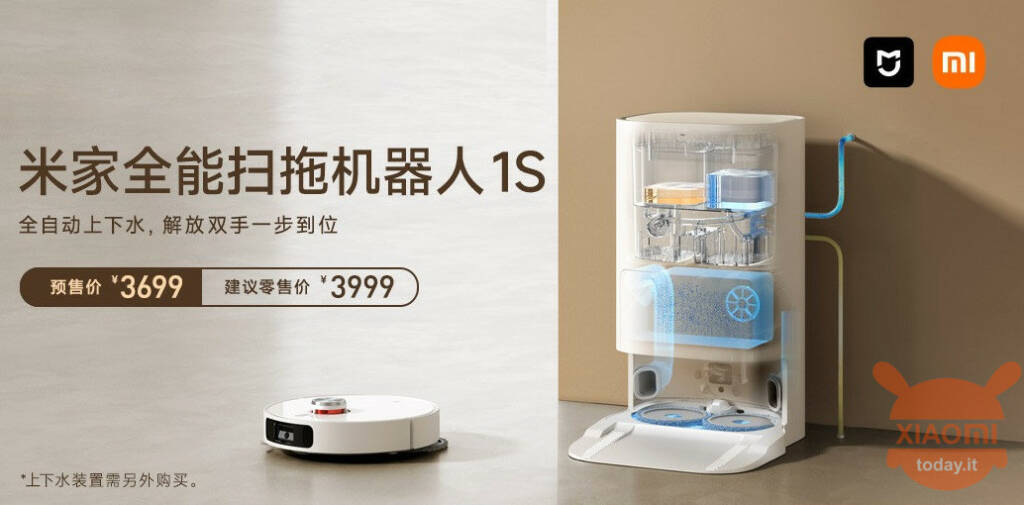 Today the official account of the Xiaomi ecosystem on Weibo (the Chinese Twitter) announced the arrival of a new member in the Xiaomi branded robot vacuum cleaner family. We therefore welcome the Xiaomi Mijia Sweeping and Mopping Robot 1S, from today on presale in China at the price of 3699 yuan (532 euros), while its list price will be 3999 yuan, on 575 euros at current exchange rates.
Xiaomi Mijia Sweeping and Mopping Robot 1S official: there is no more need to fill the water tank!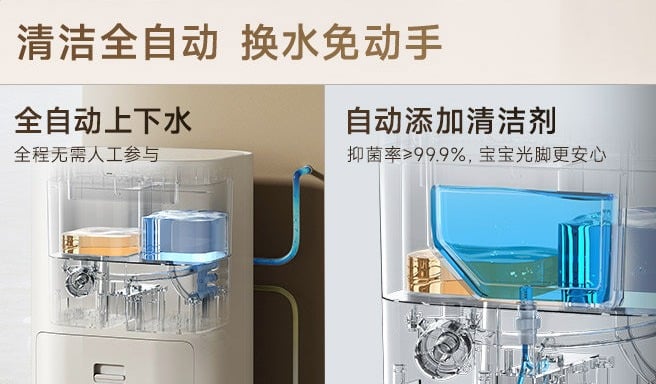 According to official data, the Xiaomi Mijia Sweeping and Mopping Robot 1S has a base that supports connection to home pipes, so there will never be a need to fill the water container. In addition, the user can put the detergent into the base and the detergent will be dispensed automatically before each mop cleaning and there is no need to add it manually.
The brand also reported that the new sweeping and cleaning robot is equipped with a powerful 4000 Pa suction, there are four suction speeds and is equipped with a camera and an artificial intelligence graphic algorithm, capable of identifying so intelligent room type, allowing users to set an exclusive cleaning plan for each room.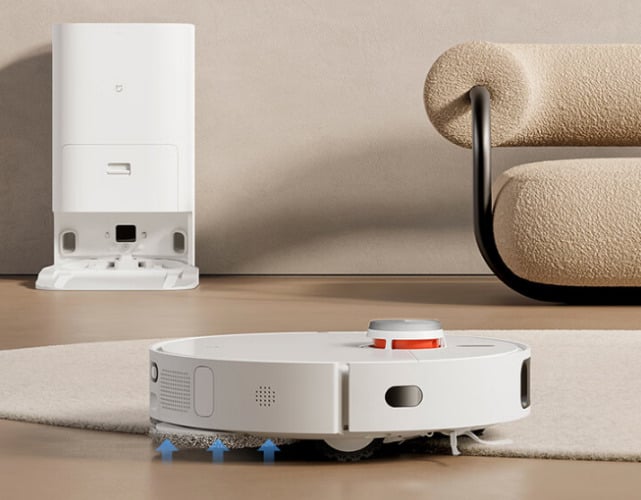 In addition, in the sweeping mode, the robot will automatically raise the mop, so as to avoid situations such as scrubbing wet carpets or dust contamination of the mop.
Then we have the cleaning base of the robot vacuum cleaner / scrubber that adopts a hot drying solution, which supports up to 2 hours of hot air drying after each use, able to effectively deal with humidity and odors.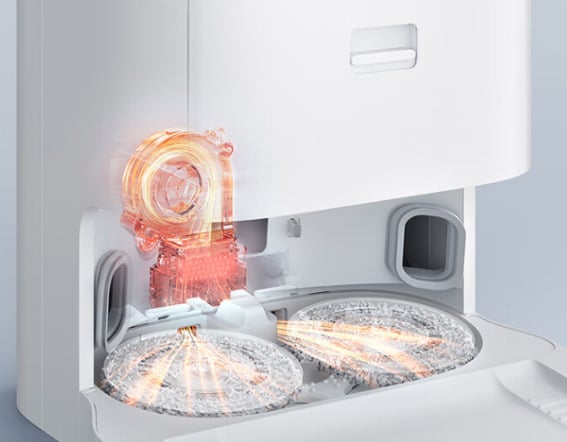 Of course, the Xiaomi Mijia Sweeping and Mopping Robot 1S can also be connected with other products within the Xiaomi ecosystem. Unique cleaning solutions can be customized by interconnecting with Mijia devices such as locks and air purifiers. So for example, start cleaning automatically when we leave the house.
25 November 2022 23: 28

Amazon.it
Price updated on: 25 November 2022 23:28