This morning the official Xiaomi store in China announced the release of the new Xiaomi Mijia Sweeping Robot 2S. The robot vacuum cleaner and floor cleaner will be available in the Asian country at the special initial price of 1699 yuan (230 euros), while its list price will be 1999 yuan, about 270 euros at current exchange rates.
Xiaomi Mijia Sweeping Robot 2S Launched in China: 4000Pa and LDS Laser Navigation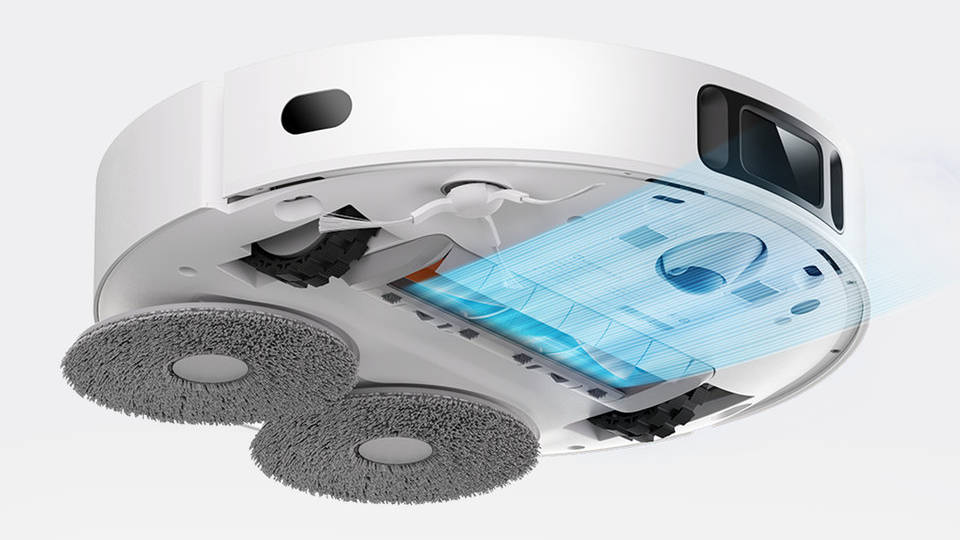 According to official data, Mijia's robot vacuum cleaner and floor cleaner is equipped with a suction system with a maximum power of 4000 Pa, together with two high-speed rotating mops, so that it can suck up dust, hair and forcefully remove dirt from the floor without any difficulty.
The Xiaomi Mijia Sweeping Robot 2S is also equipped with an intelligent electronically controlled water tank, which supports 3 levels of water volume adjustment, precisely controls the water output, and evenly moistens the mop.
In terms of obstacle avoidance, this new product supports 3D three-dimensional sensing obstacle avoidance, can identify the outline of obstacles, making it avoid bumps or stuck. At the same time, thanks to the LDS laser navigation system, it can realize obstacle avoidance, navigation, positioning and cleaning route planning, and can do this quickly and continue scanning even when the suction is turned off.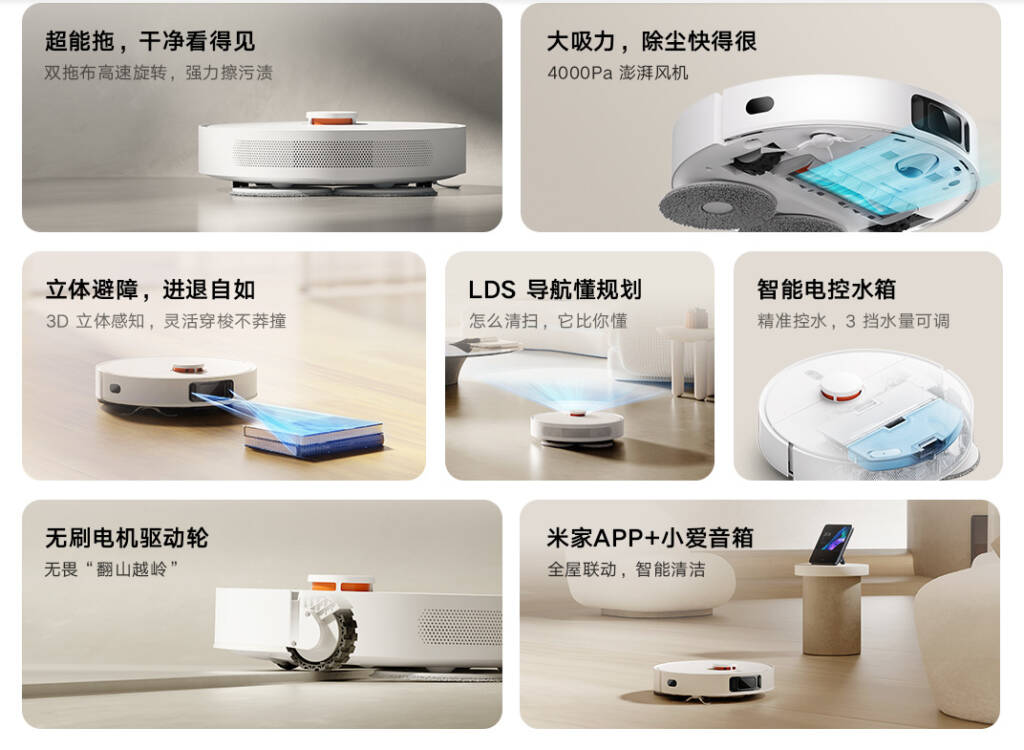 As for the other specifications, the Xiaomi Mijia Sweeping Robot 2S is equipped with a high-performance and durable brushless motor two-wheel drive, which can overcome 2cm obstacles, and the body height is only 97mm.
Finally, as regards the user experience, the robot vacuum cleaner and floor mop supports remote cleaning control via the Mijia app and supports connection with Xiao AI speakers. So just tell Xiaomi's virtual assistant "clean house" and the robot will start cleaning automatically.
Xiaomi Mi Robot Vacuum Mop 2 Pro
317,74

€

455,77

€
available
30 January 2023 18: 25

Amazon.it
Price updated on: January 30, 2023 18:25