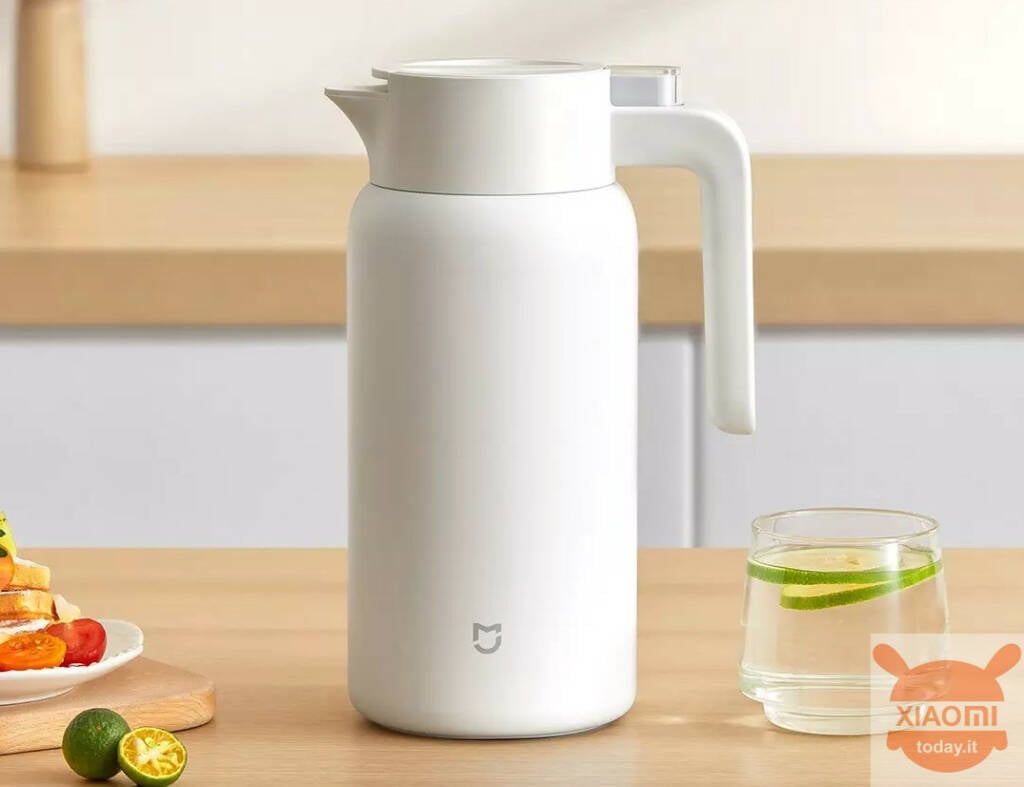 Apparently thermoses are never enough at Xiaomi, so the Chinese brand presents yet another product in this category with the name of Xiaomi Mijia Thermos Pot. The Mijia thermos with a large capacity of 1,8 liters will be sold in Asian country at a price of 129 yuan, about 18 euros at the current exchange rate.
Xiaomi Mijia Thermos Pot is the brand's latest thermos: bigger and with a built-in handle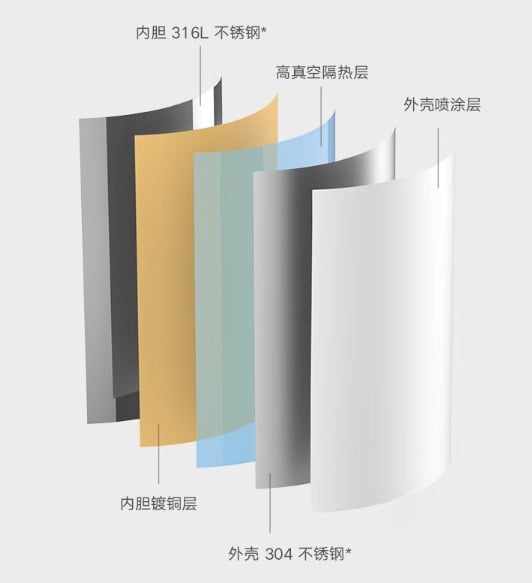 According to official data, the new Xiaomi Mijia Thermos Pot supports long-lasting heat preservation, the same is true for cold liquid preservation. The thermos can keep the drink hot at 75 °C for 6 hours and cold at 9 °C for 6 hours. It also features a multi-layered temperature lock design to reduce heat loss.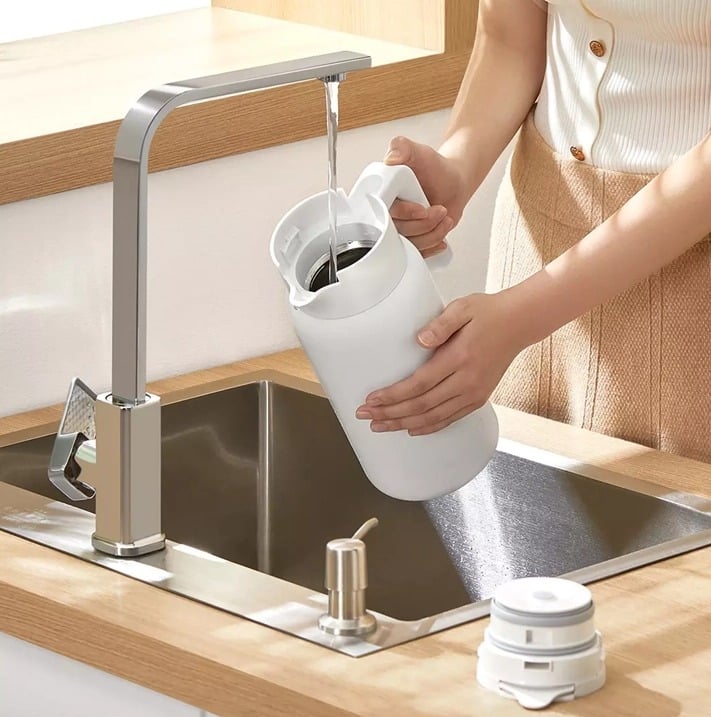 The Xiaomi Mijia Thermos Pot also adopts a grooved design on the top lid, and the lid can be opened by gently pinching it with two fingers to avoid accidental touches.
The inner tank is made of 316L stainless steel, which is more stable for high temperature resistance, and the inner wall is made by electroplating process, which is easier to clean.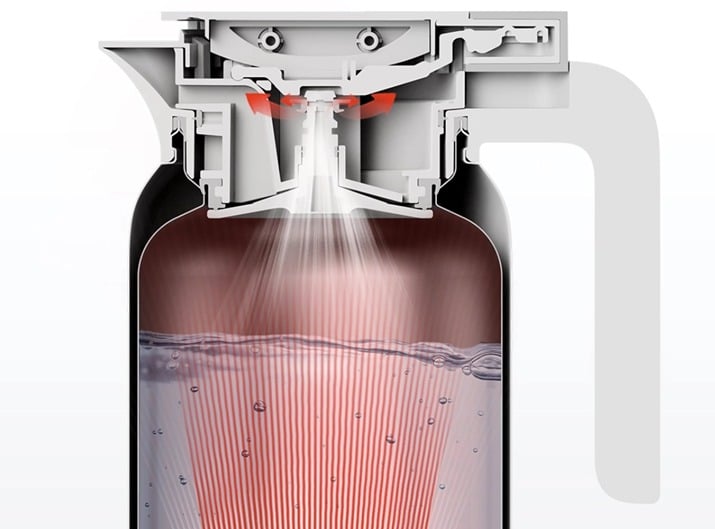 In terms of safety, opening the lid of this thermos and pressing the button to pour the water will open the pressure relief valve to quickly eliminate the negative pressure inside the thermos and thus avoid splashing hot water in the face. At the same time, there is also a large diameter 71mm spout which is designed to facilitate one-handed deep washing and reduce dirt.
Finally, the Xiaomi Mijia Thermos Pot uses a one-piece handle, a built-in water level line and a silicone mat on the bottom of the pot, all of which make the thermos more stable and non-slip.
Xiaomi 12 Gray 8GB RAM 256GB ROM
1 used by 450,68 €
31 January 2023 4: 00

Amazon.it
Price updated on: January 31, 2023 4:00