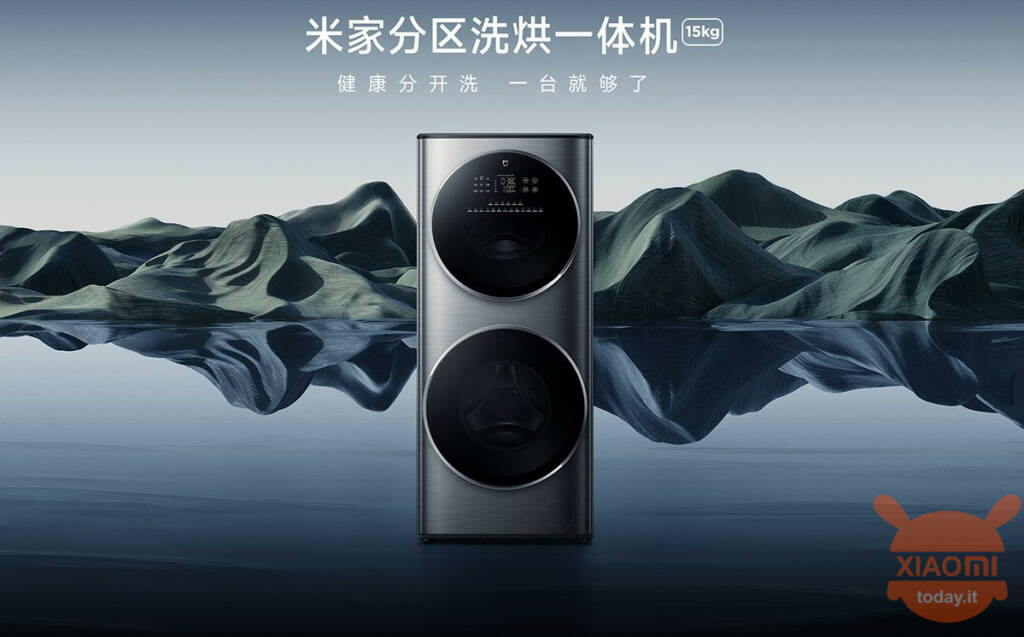 This morning the Chinese technology giant Xiaomi launched the new Mijia Washing and Drying Machine 15kg. Mijia washer and dryer has a large capacity of 5kg + 10kg, double independent suspension system, separate washing and much more; let's go and discover it together.
Mijia Washing and Drying Machine 15kg released: double column smart washer and dryer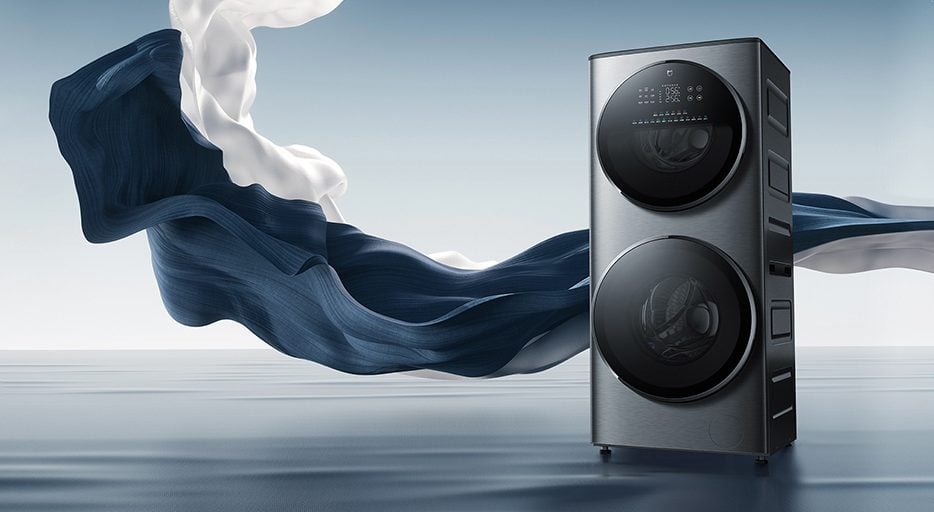 The Mijia Washing and Drying Machine 15kg adopts an integrated upper and lower double basket design, with the top supporting washing up to 5kg. This part specializes in washing underwear, baby clothes, wool, silk and other clothes.
In the lower part we find a washing machine with a capacity of 10 kg for washing and 7 kg for drying, excellent for cleaning daily clothing, large clothes and sheets at the same time.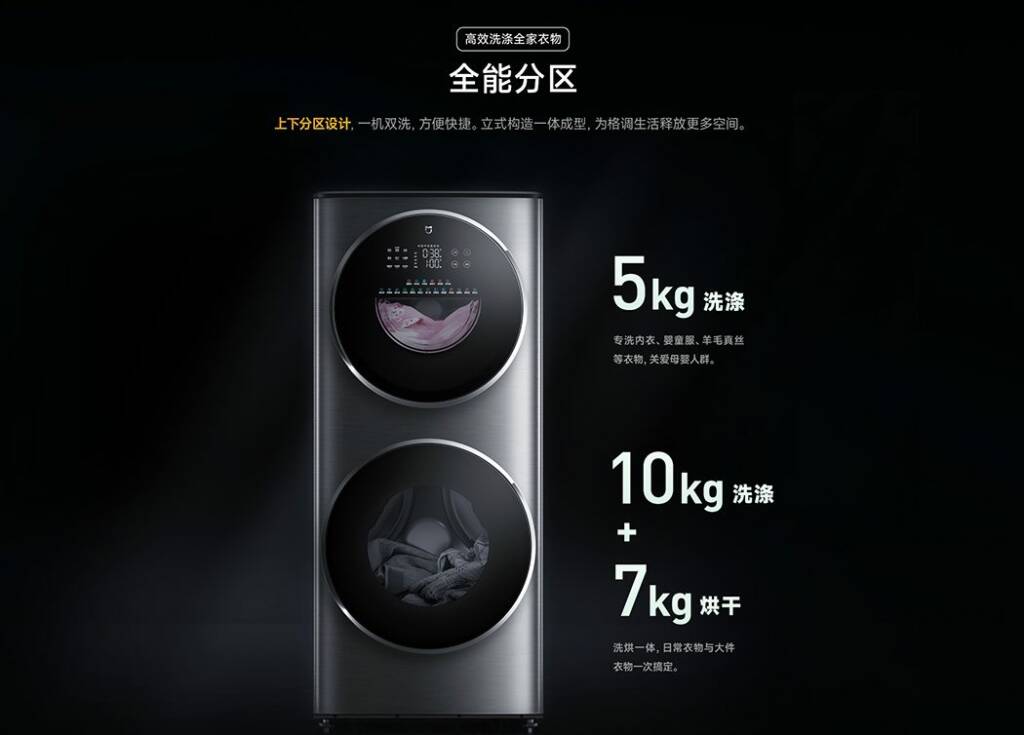 In addition, a compartment for a third liquid has been added to the compartments for laundry detergent and fabric softener on the 15 kg Mijia zone washer and dryer, which can be used for washing and care of underwear, babies and other special clothing.
In terms of power, the double direct drive motors are precise and efficient, with a noise level of only 48 dB, and the motors are guaranteed for ten years. While BLDC variable frequency drying fan, intelligent temperature control and air control, effectively improve the dryness of clothes.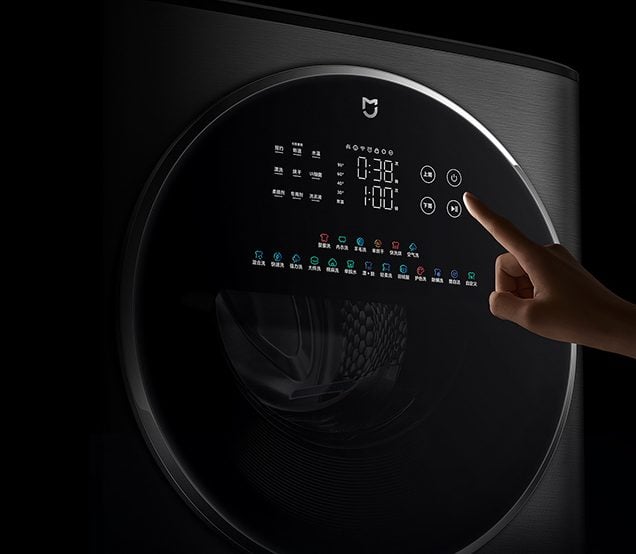 For the rest, the 15 kg Mijia washer and dryer adopts a completely hidden color screen, the brightness can be adjusted, the visual and tactile sensation of the user interface mimics the screen of a smartphone.
Mijia 15kg washer and dryer also supports smart interconnection with the whole house. When the laundry is done, the Mijia app will send messages in real time and the Xiaoai assistant will give voice reminders or play some music.
The Xiaomi Mijia Washing and Drying Machine 15kg will be sold in China at a price of 5999 yuan (870 euros).
Xiaomi Mi Smart Home Security Camera 360 ° 1080P
1 used by 30,36 €
2 December 2022 2: 04

Amazon.it
Price updated on: 2 December 2022 2:04