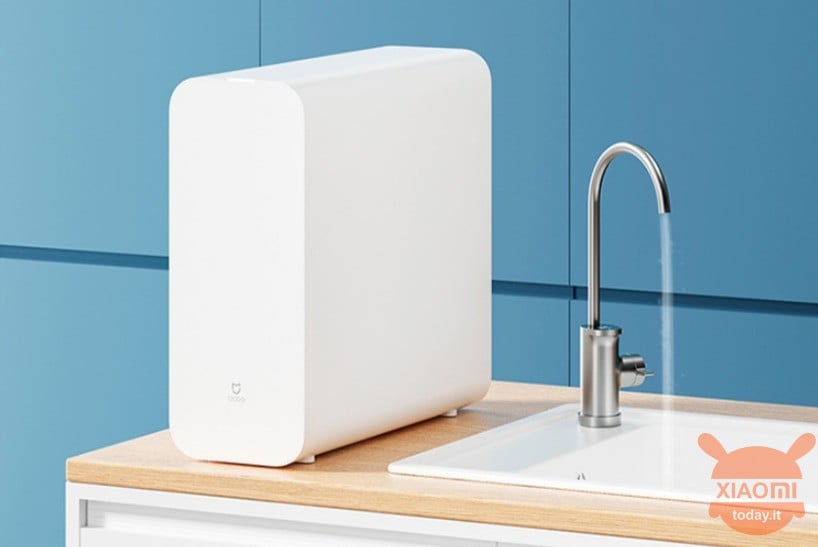 Xiaomi continues to expand its catalog of products for the home with the new Xiaomi Mijia Water Purifier 1200G, a water purifier that has a flow of 1200G as its strengths. The product will be sold in China at the presale price of 2499 yuan, about 350 euros at current exchange rates.
Xiaomi Mijia Water Purifier 1200G is the new most powerful water purifier of the brand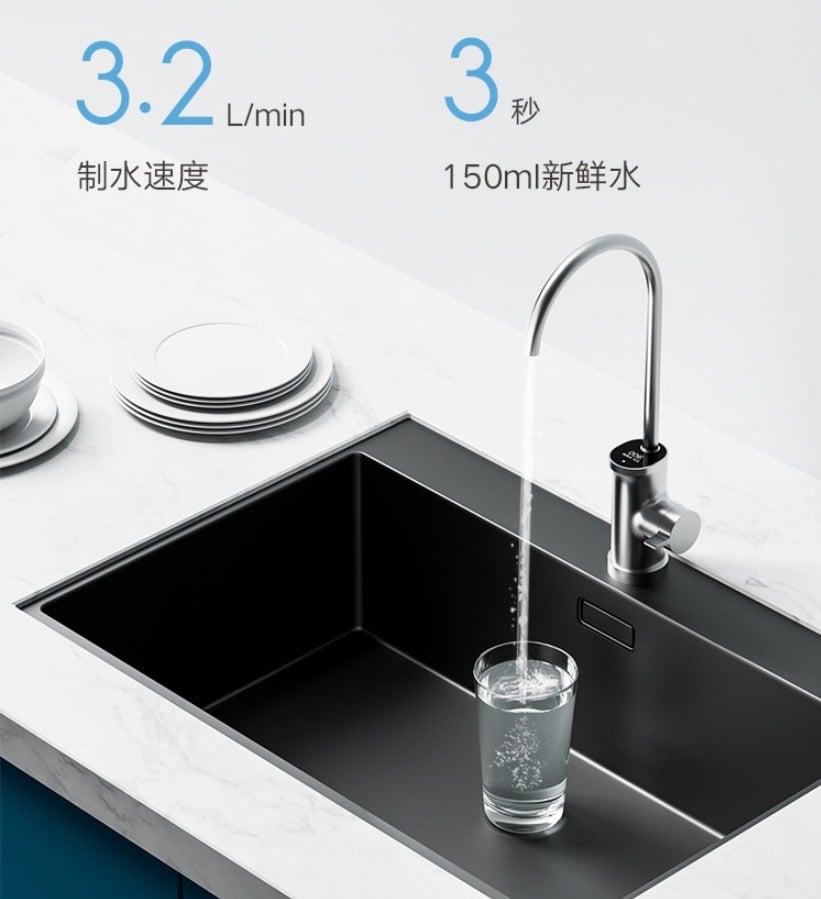 Going into detail, the Xiaomi Mijia Water Purifier 1200G adopts a 1200G high flow design, with a water output rate of 3,2L / min, which allows us to fill a 150ml cup of water in 3 seconds, satisfying the daily needs of a family. While the wastewater ratio can reach 2: 1 when the water quality is poor.
The purifier adopts dual-core 6-stage fine filtration, which can effectively filter out rust, heavy metals, bacteria and other harmful substances in tap water and purify it in depth.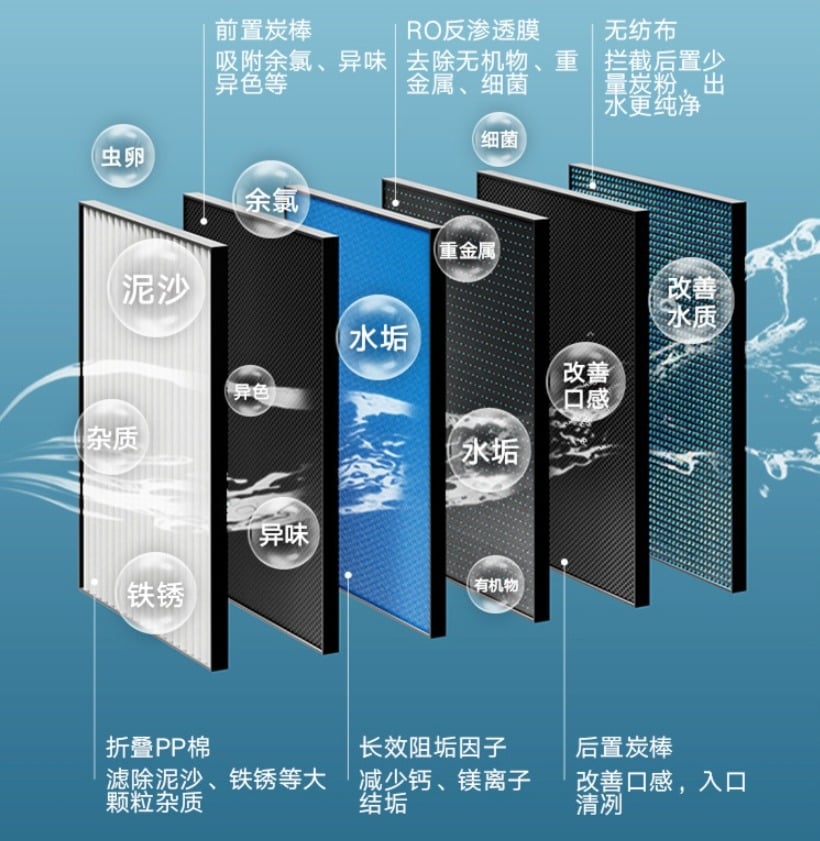 Xiaomi's Mijia Water Purifier 1200G adopts an imported RO reverse osmosis filter element and a PPC filter element with a recommended replacement period that does not exceed 2 years.
In any case, according to the official data, after the Mijia 1200G water purifier stops using the water for a period of time, it will enter the automatic washing mode and the pure filtered water will return to the RO membrane to wash the RO membrane and replace the concentrated water deposited in the filter element, preventing forward osmosis of the concentrated water and reducing the TDS value.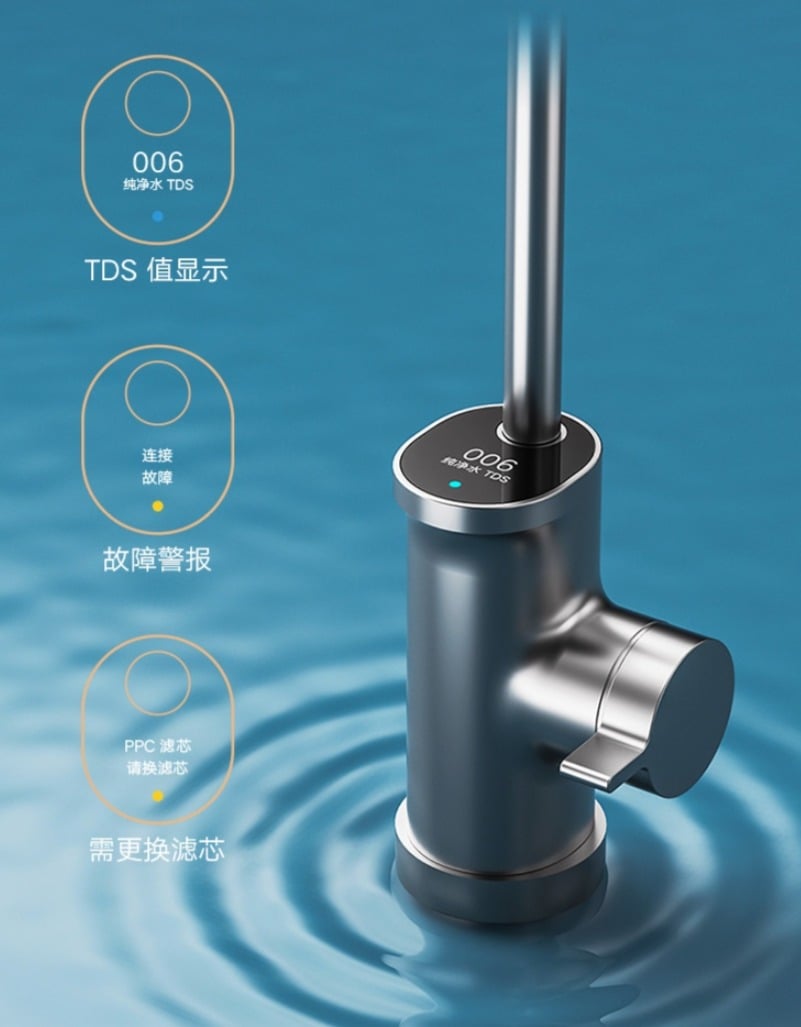 In other respects, the water purifier is equipped with an OLED smart display faucet, which supports TDS value display, fault alarm and filter replacement request. Furthermore, through the Mijia app, you can check your water consumption in real time and know the useful life of the filter element.