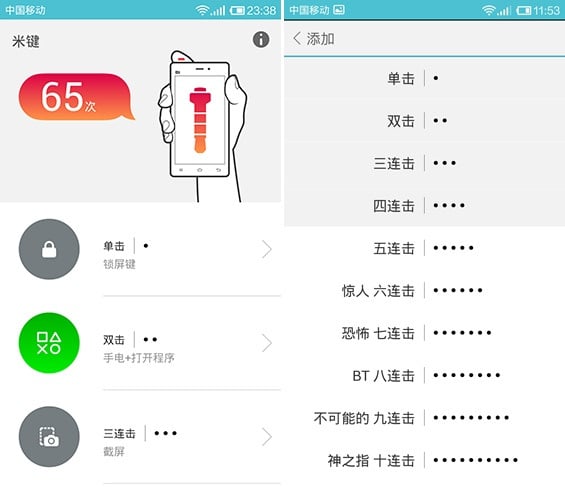 We are almost all aware that Xiaomi, the Chinese company we love, boasts about 70% turnover thanks to accessories.
For a few days Xiaomi officially announced that in the first week of April will make available a new Mi product plate; but it is not about a smartphone or a tablet but something much smaller: the MiKey a key Multifunction for our mobile devices.

But this is not a real revolution, in fact this accessory, for the eyes more careful, may result a copy of Pressy, also a multifunctional button launched thanks to the platform KickStarter.
But let's see what are the main features of Mikey and try to compare them with Pressy's:
MiKey Xiaomi:
Device activation takes place via the Jack of 3.5 headphones, just insert the MiKey inside to interface it with the smartphone and enjoy many features including:
Quick start of a voice recording
Take a photo
Sends a pre-set quick sms
Start the torch
Starts a quick call to a preset number
Disables Screen Rotation
it locks the screen
clean the ram
performs a screenshot
These are just some of the key features of MiKey that will be implemented by the user thanks to an initial configuration, in fact we will be able to set a function by making a number of short or prolonged clicks on the MiKey.
Similar, if not the same, are the functions of Pressy, accessory launched by KickStarter which counted nearly $ 700.000 for initial funding. But we at Smartylife ask a question that we will answer: What should I buy? The MiKey or Pressy?
One of the main features of both gadgets has not been mentioned above: the price!
Pressy's price is around the 20 €, while the price of the MiKey will be 4.9 Yuan, which at current exchange rate is approximately € 0.60, a very attractive price!
We look forward to Xiaomi making this device available so we can see it, hopefully not too late, in the shop section of Smartylife.net!
via | [email protected]