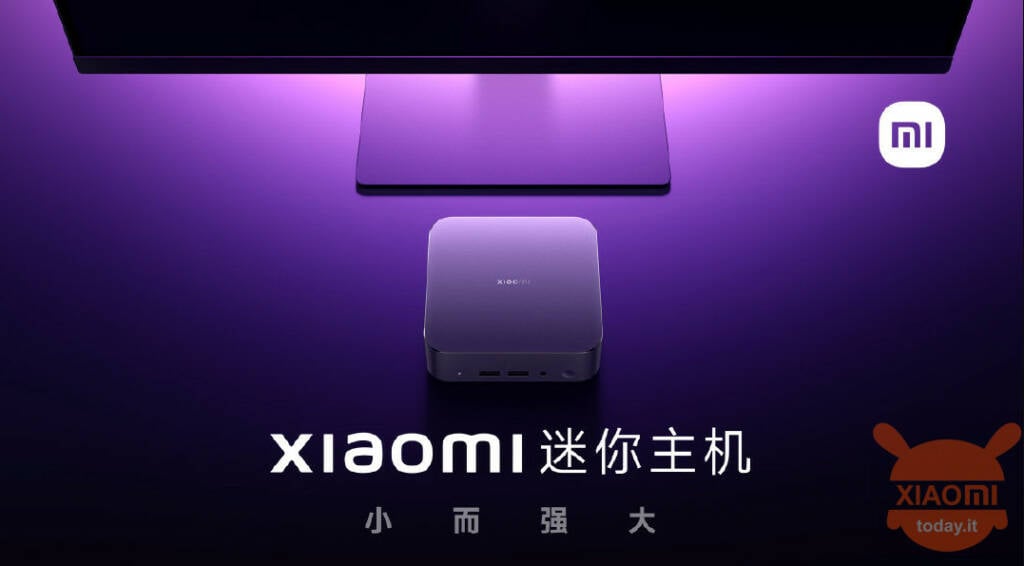 Are you interested in OFFERS? Be smart and subscribe to our Telegram channel! Lots of discount codes, offers, pricing errors on technology from Amazon and the best online stores.
As scheduled, Xiaomi today unveiled the new series 13 and WatchS2, but not only. The Chinese brand has also launched three new "desktop" products: the Xiaomi mini host, the Sound Pro and the 10G Router.
Official Xiaomi mini host, Sound Pro and 10G Router in China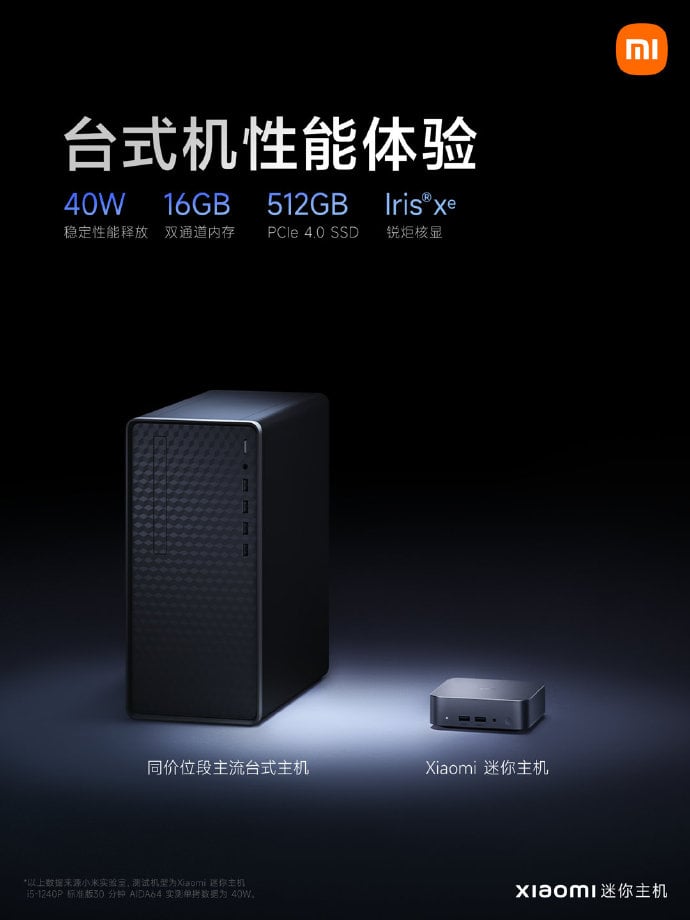 Let's start with the Xiaomi mini host, the first mini PC of the Asian brand. The product was built in close cooperation with Intel for five months. Similar in length and width to Intel's NUC, but thinner and weighing just 473 grams, it is known as "the smallest mini PC with mainstream performance".
The main body adopts the same CNC integrated carving process as the Apple Mac Mini. The one-piece aluminum alloy material has undergone multiple processes such as CNC, metal sandblasting, anodizing, and has a final chamfer.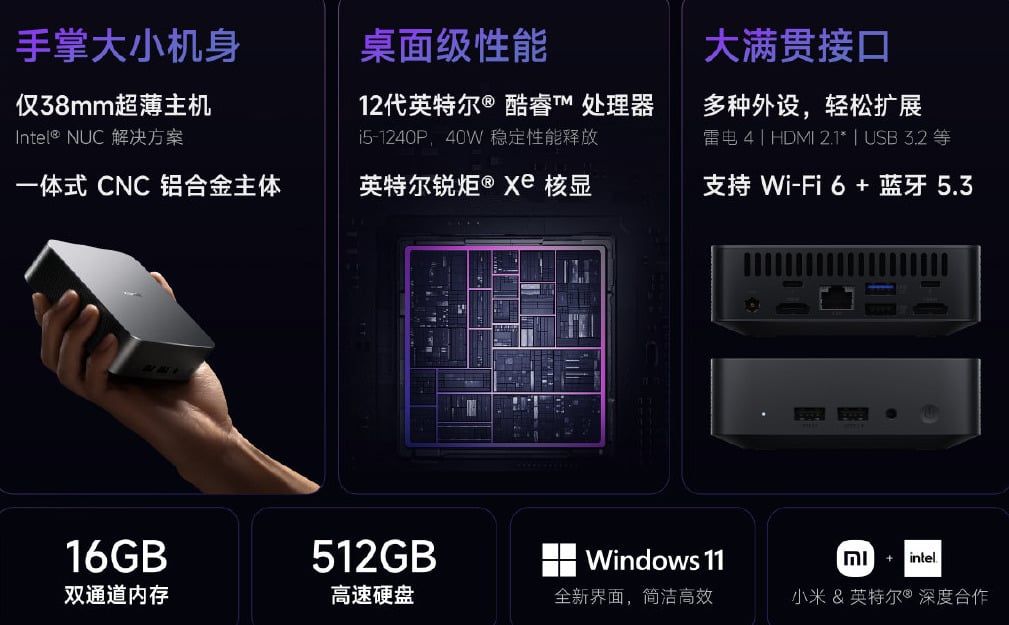 In terms of specifications, the Xiaomi mini host adopts the 5th generation Intel Core i1240-12P processor, with 12 cores and 16 threads, with a maximum turbo frequency of 4,4GHz, an integrated 80-unit Xe core graphics card, and has a standard basic power consumption of 28W.
For cooling, we find a large diameter fan, dual heat pipes for dissipation, the full load speed of the fan is 4600 RPM and the cooling fin area is 44753 square millimeters, which is almost 4 times that of traditional gaming notebooks. With the metal body, the performance can stably go to 40W and it supports 7×24 hours of uninterrupted working.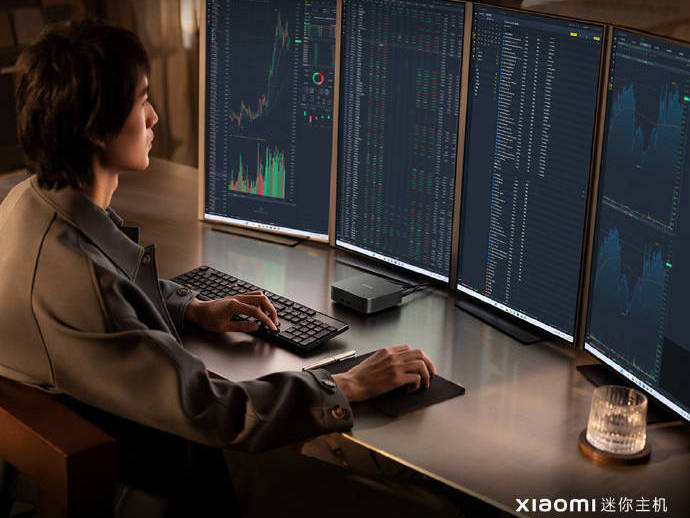 There are three preset performance modes that can be adjusted in the BIOS. You can choose 28W silent mode, 33W balanced mode (default), 40W cool performance mode, and even support customization for 50W max power.
As for memory, we have 16 GB of DDR4-3200 dual channel RAM and a 4.0 GB PCIe 2 M.512 SSD, it is expandable up to 32 GB of memory, 4 TB SSD and a second SSD can be installed, but note that the length is limited to M.2 2242, and it only supports SATA transfer protocol.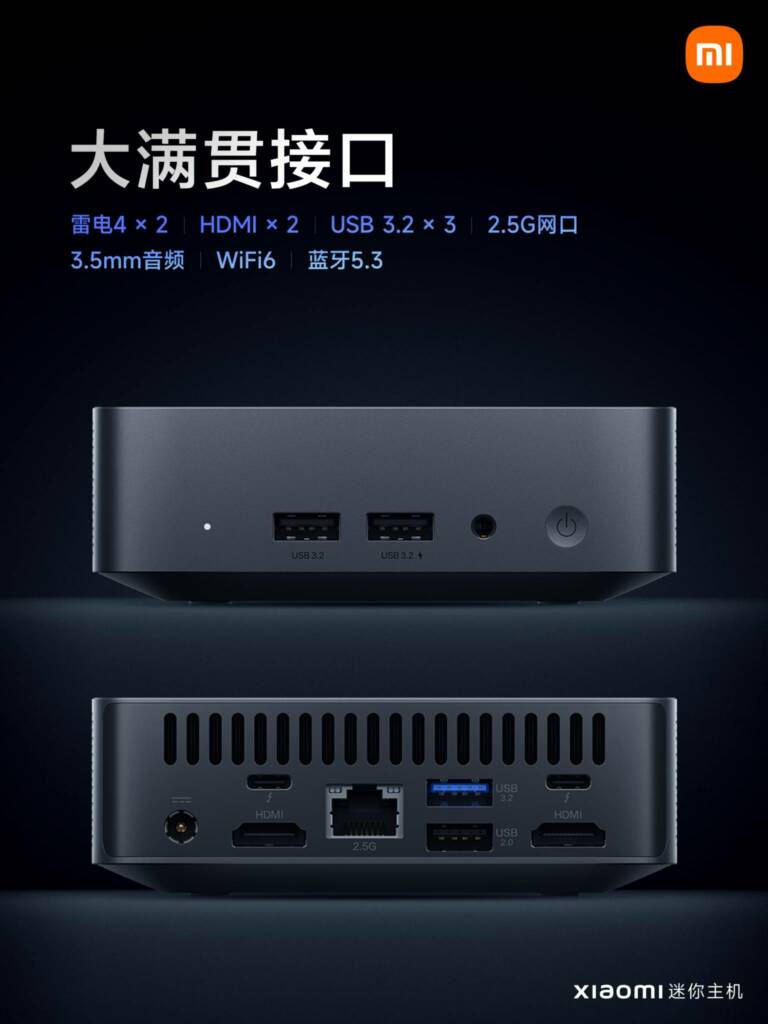 Other specifications include 2.5G wired network card, AX211 Wi-Fi 6 (Bluetooth 5.3) wireless network card, dual Thunderbolt 4 interfaces, dual HDMI 2.0 interfaces capable of outputting four 4K displays, three USB 3.2 ports and one USB 2.0 port .
The operating system is Windows 11, but it is compatible with Ubuntu 22.04 LTS, and it also supports installing MIUI+ to integrate into the Xiaomi ecosystem and connect to Xiaomi phones and tablets.
The Xiaomi mini host has a starting price of 2799 yuan (380 euros) for the version without hard disk and RAM, while the version with 16 GB + 512 GB costs 3999 yuan (540 euros).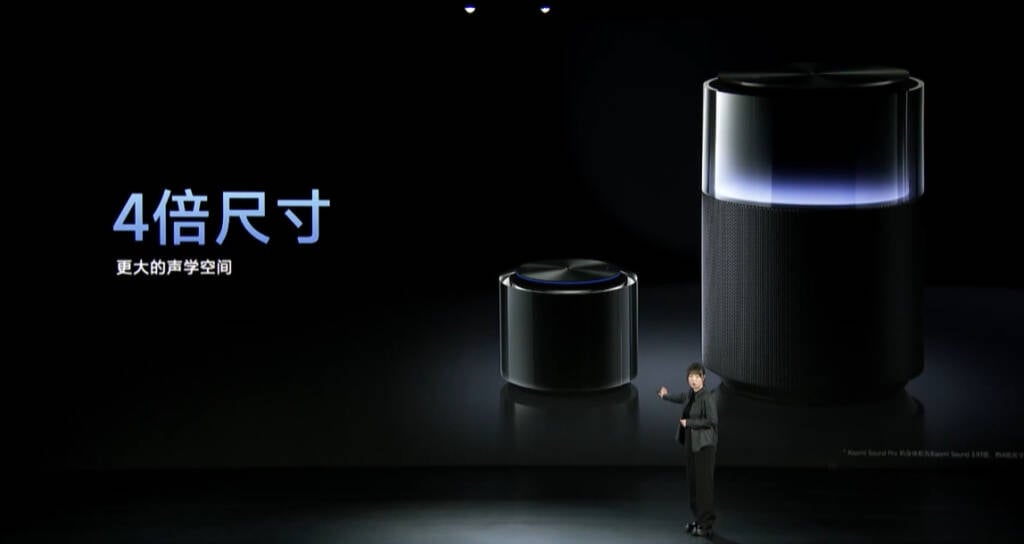 Now let's move on to the Xiaomi Sound Pro which is much larger than the previous Xiaomi Sound. In addition, the top of the Sound Pro has a transparent design, surrounded by colorful LED beads, which can form a light effect when playing music, showing the treble and bass in real time.
In terms of acoustic configuration, the Xiaomi Sound Pro is equipped for the first time with 7 acoustic units, including three 1,5-inch 5W full-range speakers, three tweeters and a 4-inch 40W woofer that manages to manufacturer up to 91 dB.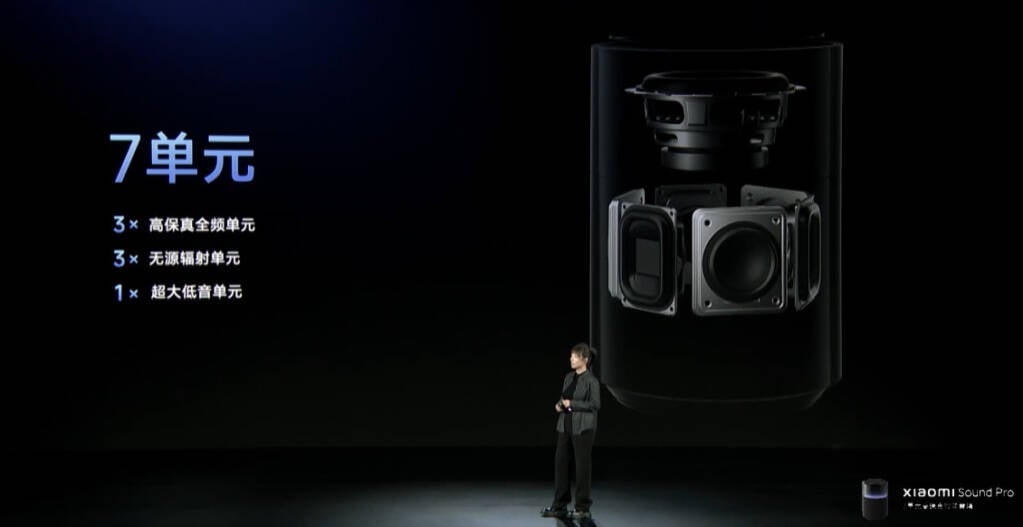 The Xiaomi Sound Pro has been tuned together with Harman and supports HARMAN AudioEFX audio software. The speaker has also obtained the "Excellent High-Fidelity Audio" certification from the China Audio Industry Association.
In terms of connectivity, the Sound Pro supports NFC, Bluetooth 5.1 (supports A2DP), 3,5mm Aux wired connection, AirPlay2 and Wi-Fi (2.4G/5G). The speaker supports up to 8 expansions to create a whole-home sound system.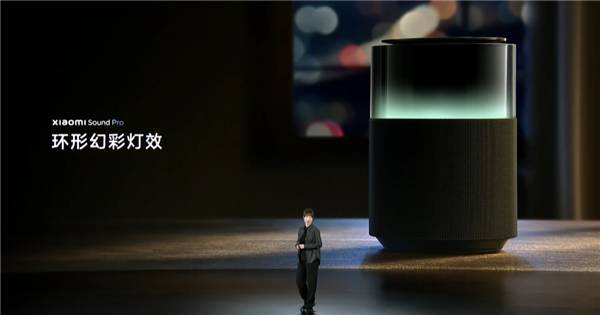 Finally, the Xiaomi Sound Pro supports the Xiao Ai virtual assistant to be able to control more than 4700 smart devices with voice commands.
The Sound Pro will be sold in China at a price of 999 yuan, about 135 euros.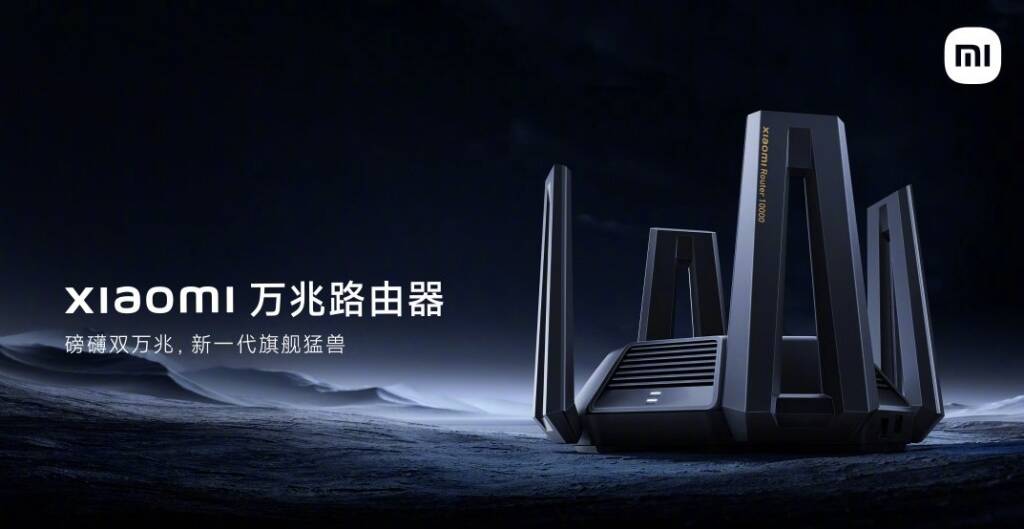 Last but not least we have the Xiaomi 10G Router, with a maximum speed of 10023,6 Mbps which supports 2,4G/5,2G/5,8G with 4×4 modulation, 4K QAM and 5,2 GHz supports a bandwidth bandwidth of 160 MHz.
In terms of interfaces, we find a 10G SFP+ optical port (10G), 1 10G Ethernet port, 4 2.5G WAN/LAN adaptive network ports and a USB 3.0 port (300 MB/s).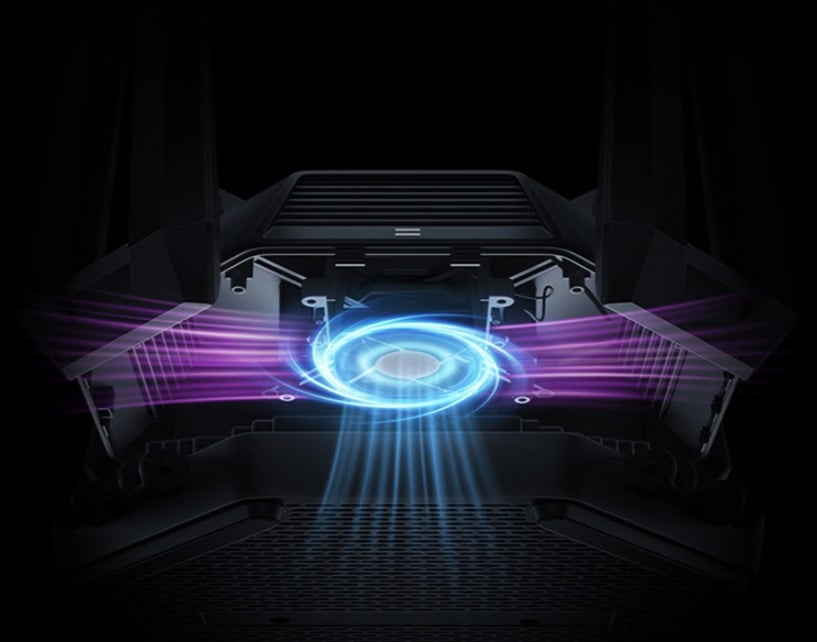 The router is powered by a Qualcomm Networking Pro 1220 processor, with a main frequency of 2,2GHz, along with 4GB DDR2 memory (supporting 1000+ accesses to whole-house devices). The product is equipped with 12 high-gain antennas, dual cooling systems, including a silent fan for active cooling and 4 pieces of nano-sprayed aluminum foil for passive cooling.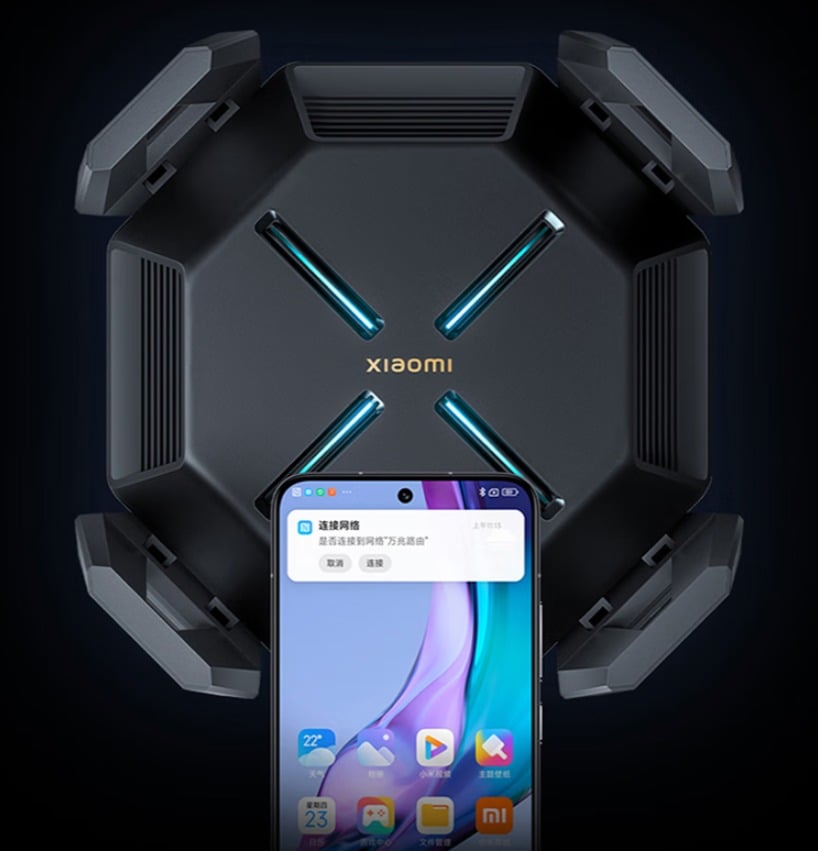 In terms of main functions, the Xiaomi 10G Router supports NFC one-touch login without password, tri-band Mesh network (independent backhaul, up to 10 networks), Baidu network disk online and local mutual transmission, Xiaomi exclusive acceleration /Redmi, Docker open source expansion, family Internet protection Wait.
The Xiaomi 10 Gigabit Router is priced at 1799 yuan, around 245 euros.
Xiaomi Mi AX3600 Router
8 used by 64,39 €
7 February 2023 12: 54

Amazon.it
Price updated on: 7 February 2023 12:54