A few days ago we talked to you of first Xiaomi Mini PC. An unreleased product that we didn't expect to see but that will surely make a fortune. Beyond the technical specifications that we have briefly seen previously, I immediately asked myself one thing: is it a clone of the Apple Mini or is it upgradable? In essence - the hardware of the device can it be improved? Can I replace the RAM and internal memory of the Mini PC?
Xiaomi's new Mini PC is a really interesting product that we look forward to trying. While we wait though, let's see if it can be improved
The answer to the question we asked ourselves comes from China. The Xiaomi Mini PC can actually be improved from a hardware point of view. Poco after the presentation, the host fell into the hands of bloggers, who first looked under its "hood". As it turned out, Xiaomi's miniature computer design allows you to upgrade RAM and install a second unit, however with a caveat. The miniature motherboard houses two SO-DIMM slots for RAM. By default, a pair of 8GB Samsung modules are installed, which can be replaced if desired. As a system unit, the brand has chosen a 512GB Yangtze brand SSD with a PCI-Express 4.0 interface.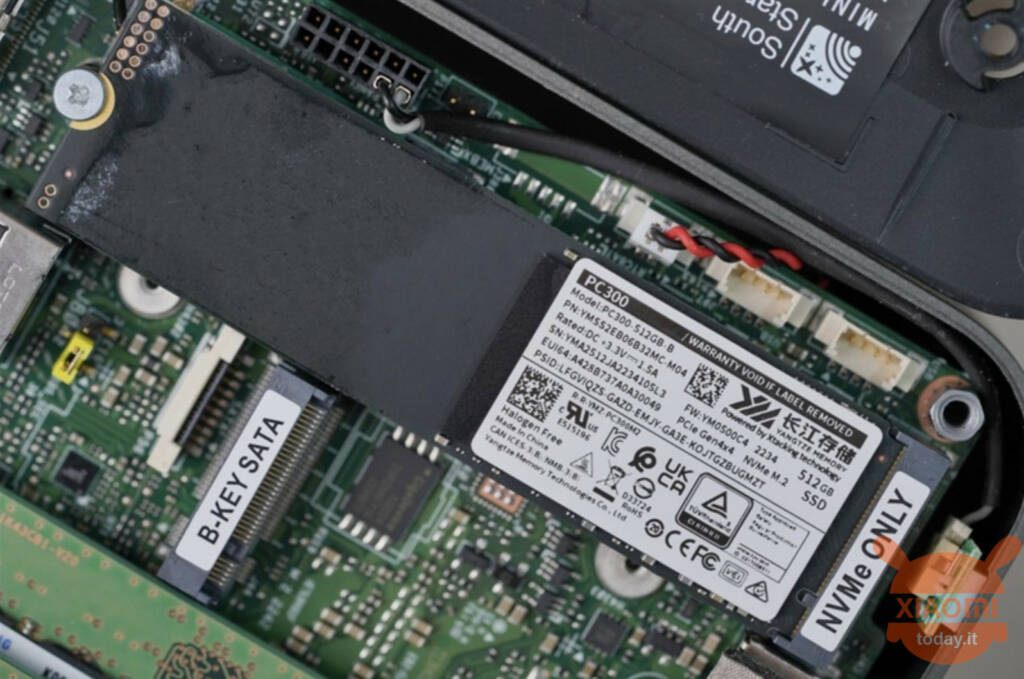 The user also has access to a second M.2 slot for installing another unit. True, already with the SATA interface, which imposes a limitation on the speed of reading and writing data. But good to know: evidently it is designed to do so. Despite its modest size, the Xiaomi mini PC case has room for a decent number of connectors, including HDMI 2.1, Thunderbolt 4 ed Ethernet.
In essence, the device of the Chinese brand can also be improved from the hardware point of view. Now we have to wait for it official presentation in the West (if there will be) to prove it. Xiaomi Mini PC with Intel Core i5-1240P processor has already appeared on sale in the Chinese market at a price of €530 (at current exchange rates).