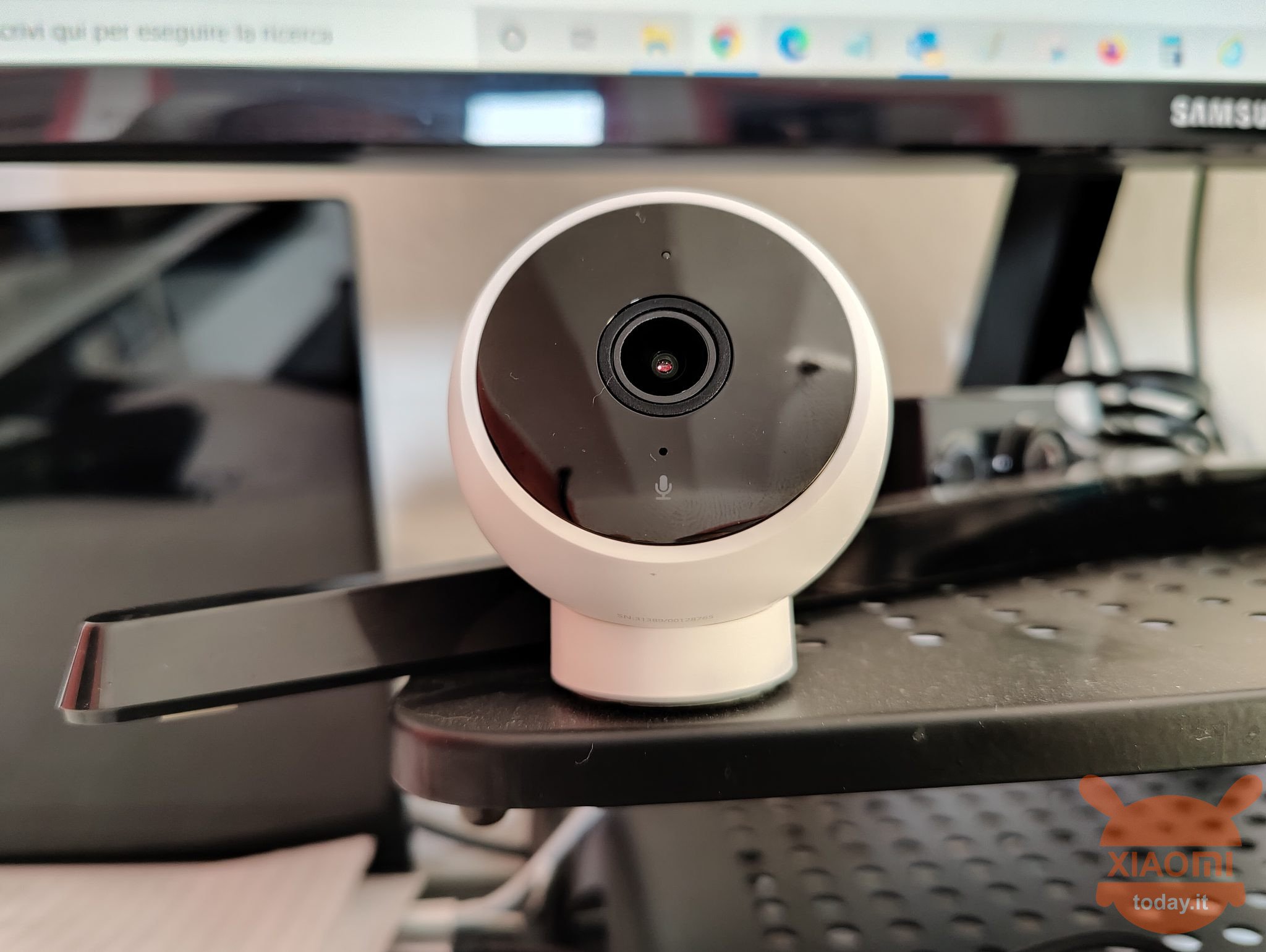 We have already proposed many of them, and today it is the turn of the Xiaomi MJSXJ03HL Camera 2K surveillance camera which as a peculiarity has that of being able to be installed in many places thanks to its magnetic attachment. In addition to this it will be able to view and record in addition to the canonical FullHD definition, its resolution reaches up to 2K so as to give you a fantastic user experience.
Xiaomi MJSXJ03HL Camera 2K
🇨🇳 Banggood Express Shipping (No Customs)
CONFEZIONE
In the package you will find:
Video camera
Magnetic camera mount
Magnetic sticker
USB Type C power cable
Food with Chinese attack
User manual (only in Chinese language and with the wrong QR Code! Then we will deepen)
As for the power supply, don't worry, you just need a simple adapter (costing about € 2) or you can use any other 1A power supply.
CONFIGURATION Xiaomi MJSXJ03HL Camera 2K
The configuration is very simple, even if there is a problem I have been beating my head on for some time, but you will be luckier and you will ski it thanks to my info about it 🙂
First of all, if you have not already installed it, download the Mi Home application from the store of your smartphone. In the configuration you will then have to use China as the server (country), because if you put Germany (or other servers in Europe) the camera will not be detected. Once you have configured Mi Home with your account, you will need to enable BT and location on your phone and search for a new device using the "+" symbol at the top right of the main screen.
At this point the room will be detected, it will ask you for the wi-fi line on which to connect it (with relative password), it will connect to its virtual wi-fi network (give the authorization to do so) and you will arrive at the passage I was telling you, the one that made me waste a lot of time, namely scanning the QR Code in the booklet / on the product. If you use the one in the booklet it will give you the error message that the code is wrong. At a glance you will not see the QR Code on the camera but in reality there is! And it is located under the magnetic support which, however, will probably be covered by the magnetic sticker that will not allow you to see it.
Just remove it, scan the QR Code and the configuration will then be almost complete. The next steps will be to set the room where it is located, camera name, etc. Before starting it will also ask you to update the firmware which you will obviously have to do.
SOFTWARE Xiaomi MJSXJ03HL Camera 2K
The software is the classic one of the Xiaomi video cameras and will allow you a truly complete use. Here I list the most important points:
Classic surveillance
Listen to ambient audio
Speak through the camera (which is equipped with a microphone and speakerphone)
See also at night via night mode (infrared)
Record videos on the Cloud (for a fee) or in the camera via micro SD
Home monitoring via motion and face detection (for faces you need to buy space on the Cloud) completely configurable even with direct messages on the smartphone
Time lapse up to 5 hours (on Cloud)
Automation (if you have other Xiaomi smart devices it will be possible to create scenes based on the detection of people in the house)
Unlike other camcorders, with the Xiaomi MJSXJ03HL Camera 2K you will have a pros and a cons regarding the view that here will obviously be fixed. Naturally, it will not be possible to rotate it, but the interesting thing is that you can easily fix it almost anywhere thanks to the magnetic adhesive.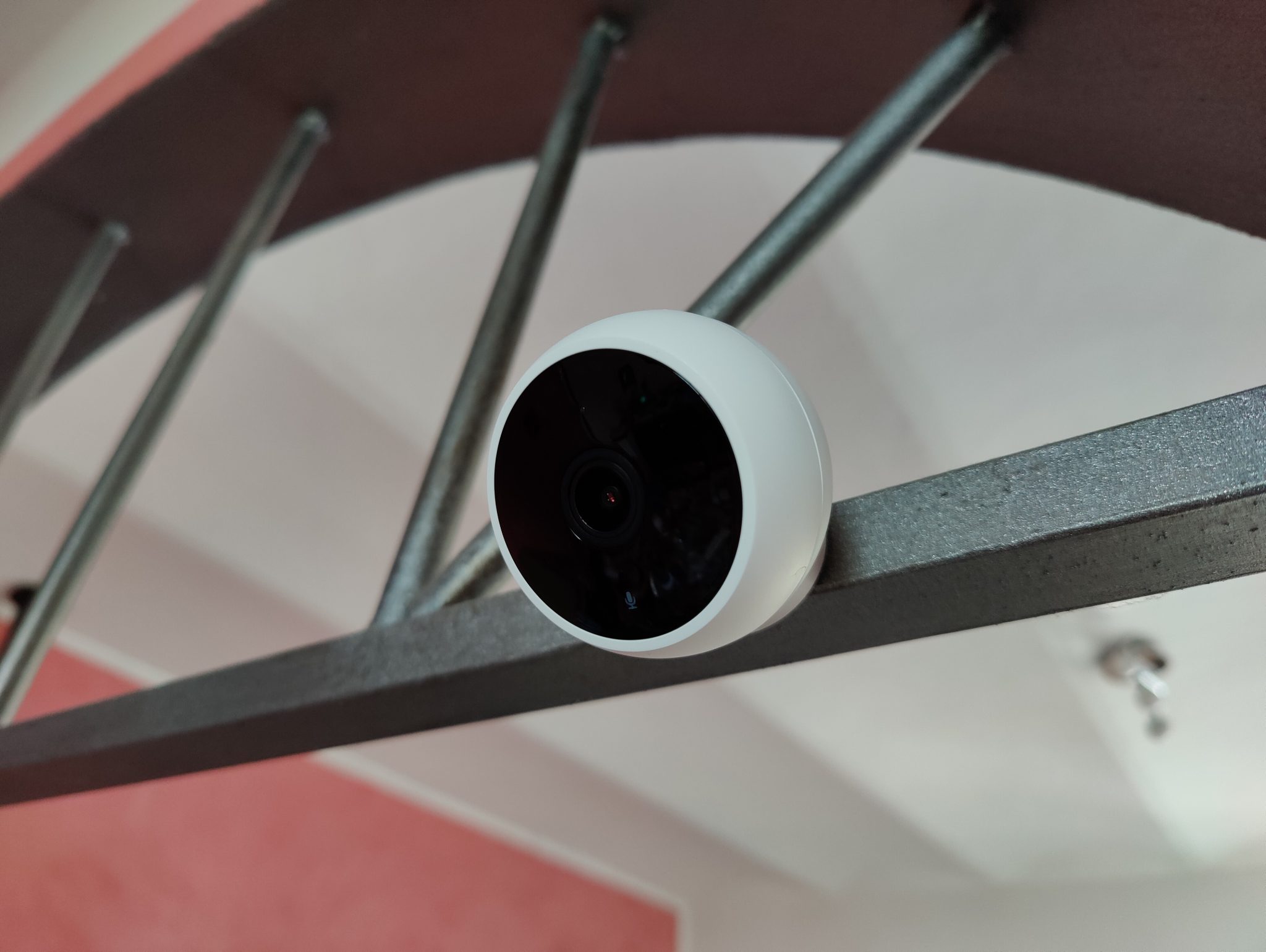 It is not IP 67/68 so it is not recommended to use it outdoors where it could get wet, but even simple humidity will certainly not do it any good. In any case, the working temperature ranges from -10 to + 50 ° so it is evident that the (prudent) use outdoors is possible.
But let's get to the price, which as always remains one of the flagships of Xiaomi products: we can in fact take it home with a good discount on the price list thanks to our partner site BANGGOOD (which we also thank for sending the sample.
So if you need to keep an eye on your home, office, etc. on a tight budget, this is definitely the right product. We remind you that you can install several cameras and then all of them can be controlled by the same application!
⭐️BANGGOOD
🎥 Xiaomi MJSXJ03HL Camera 2K at 26 €
💰 Coupon: Bg32e42d
📌 Buy https://xiaomi.today/3Bt0Gnr
🇨🇳 Banggood Express Shipping (No Customs)