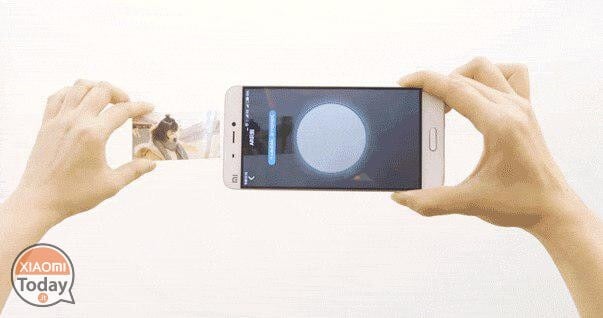 And as we suspected Xiaomi presented on the official website in the crowdfunding area, one small portable printer with the extraordinary possibility of associating a video to the photo in order to animate the same through the interaction with the AR (augmented reality). Xiaomi Mobile Photo Printer Online Xprint is produced by the eponymous company XPRINT, leader in the 3D and AR printing sector and will come crowdfunding proposal to 399 yuan, about 51 euro at current exchange rate, and a few hours after the presentation has already obtained the 365% of the consents.
Xiaomi Mobile Photo Printer Online Xprint uses the sublimation photo printing technology turning photos into true masterpieces capable of reproducing 16,7 millions of colors but above all not suffering from the problem faced by inkjet printing. The print heads are supplied by Kyocera allowing you to reproduce photo details on a professional level with print resolution up to 300 dpi.
The printer transmits photo data via Bluetooth while printing takes place wirelessly as no cables are required for operation. But it is possible take advantage of the NFC connection as well but the functionality is only supported by Android systems. The photos printed by Xiaomi Mobile Photo Printer Online Xprint printer in addition to becoming alive seem to be destined to last forever as they are covered with a thin transparent film that offers protection against water, light, UV rays and scratches.
Another important feature is theextreme compactness of the printer that makes it portable everywhere. But how does this devilry of AR work? Nothing could be simpler, to make an AR photo just upload any video on the proprietary application before printing the photo through the printer. The amazing thing is that the photos will return smooth and clear videos, in fact you can play video up to 120 fps with a maximum latency of 0,5 seconds.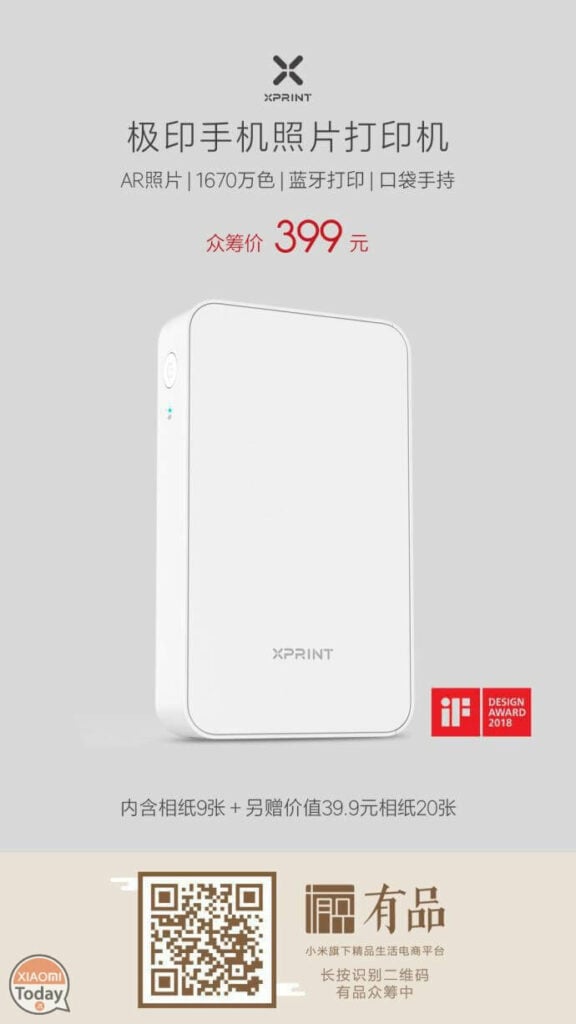 No further details have emerged, but in case of in-depth analysis we will not be late in providing you with the appropriate information.
Are you interested in OFFERS? Follow our TELEGRAM Channel! Many discount codes, offers, some exclusive of the group, on phones, tablet gadgets and technology.