What if the next smartphone Xiaomi will be a device with The modular design? Okay, maybe the next one's is difficult, but with the company we never know what to think. On the other hand, it has decided to produce a form of toilet paper or with rotating flipping cameras. Today, from the teamd of the Netherlands LetsGoDigital, we receive a color patent of one of the upcoming creations of the Chinese company. It is precisely one modular smartphone, Then with interchangeable blocks and detachable cal main body. Really particular solution, used (in a different way) already by Fairphone.
Xiaomi plans to produce a modular smartphone, or interchangeable pieces. A solution used by Fairphone, but with other purposes
<strong>The Eurobursar</strong> LetsGoDigital brings us this unusual patent which was presented at the WIPO in February 2020 and accepted only at the end of April 2021. In the documentation it turns out that Xiaomi is thinking of a bizarre smartphone, albeit super convenient in terms of practicality
. As anticipated, it is a modular design, a
blocks
, in pieces, which can be
interchanged at will
according to the user's needs. The modules that make up the Xiaomi smartphone are three. To better visualize this specially designed smartphone, Dutch graphic designer Jermaine Smit, aka
Concept
Creator
, created a
rendering series
.
The first module (upper part) contains the motherboard and camera system, in the second module (central part) the battery. In addition, a third module is used, which forms the lower part of the smartphone, probably with the speakers for music. The modules are easily interchangeable and can contain additional functions.
Two different types of camera modules are shown and described. The first is a square-shaped camera system, consisting of a triple camera with flash, to the Redmi Note 9. The second instead shows a vertical traffic light, much more classic, consisting of 4 sensors and an LED flash.
As for the front cameras, the smartphone does not consist of any sensor and therefore it is assumed that it has one camera under the display. However, as these modules are interchangeable, it is not excluded that it can "Rotate" them to make the cameras fall into the front instead of posterior. In this way the brand would have the possibility to insert less hardware.
Extra variant
Considering that these are patents, Concept Creator has created a third module to his liking. Taking up the design of Xiaomi Mi 11 Ultra, proposed a module that features both cameras and a second screen.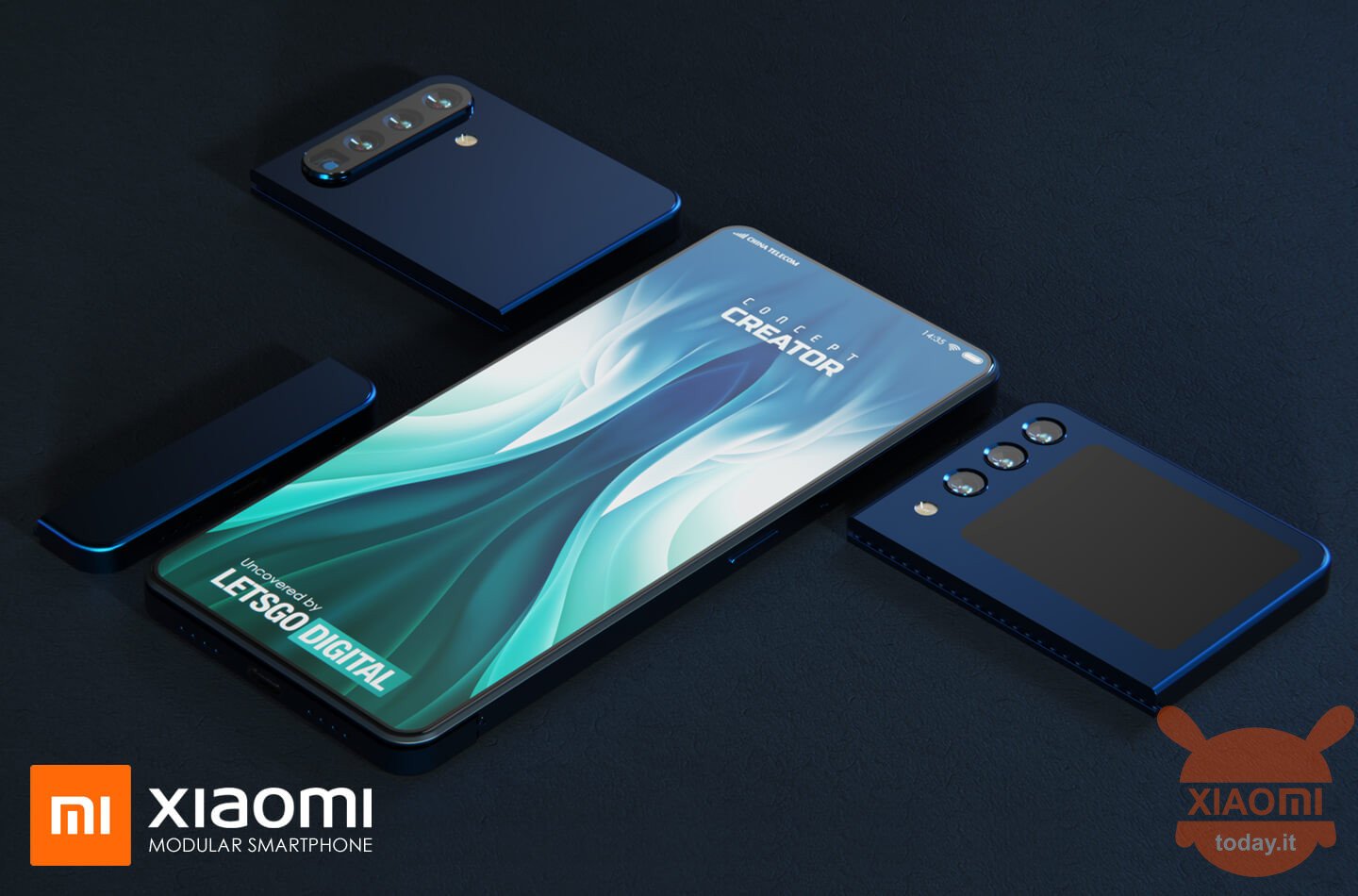 Are you interested in OFFERS? Follow our TELEGRAM Channel! Many discount codes, offers, some exclusive of the group, on phones, tablet gadgets and technology.