It seems that lately the gaming sector for both Xiaomi one of the most fruitful ones. In the last period our beloved company is concentrating a lot on this branch, perhaps because it has understood that with an aggressive policy of prices as only you can do could bring a very good slice of users who love gaming. If until now Xiaomi however focused on this with smartphones (you see Black Shark) and PC (we refer you to it here for the review of the Mi Notebook Pro 15.6 "GTX Edition edited by our Emanuele), it does not mean that he stops: in fact it seems that he has his hands in the dough with regard to a new product, or a curved monitor dedicated to eSports. Let's see what this is all about.
Xiaomi curved monitor for eSports from 34 "QHD + ready for November
Obviously we start by telling you that this monitor, which we will call for convenience Xiaomi eSports 34 "QHD +, will be available starting from November only for the Chinese market. It follows that if the product was not designed for other incompatible smart devices in our country, then we too could buy it.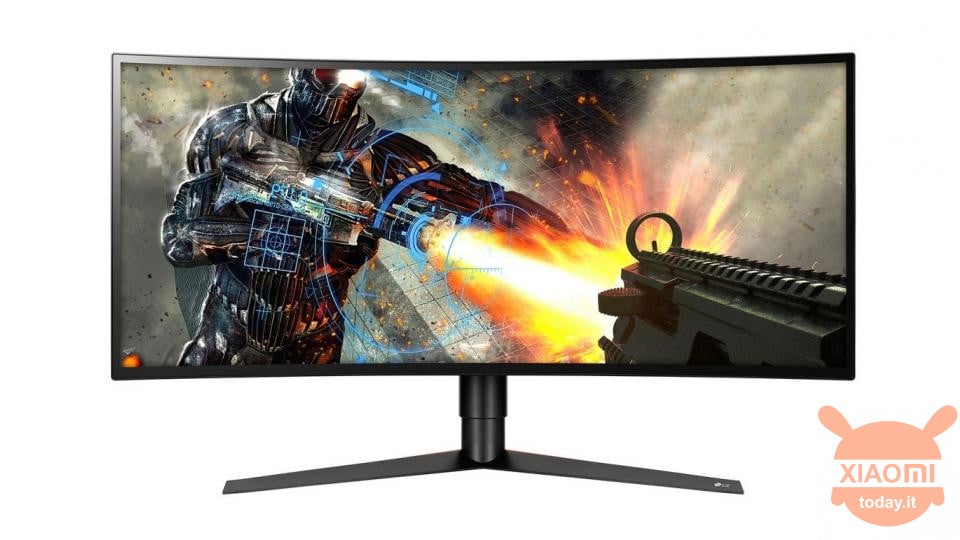 Many users are wrongly led to think that QHD, acronym for "Quad High Definition", having to do with the definition a 4K: there is nothing more wrong actually, as the real resolution for this definition is 2560 x 1440 pixel
,
double the Full HD
for instance.
The 4K instead has a resolution of 3840 x 2160 pixels
and is identified with the acronym
UHD
. If we see the numbers then we note that this monitor has a
resolution significantly lower than that of 4K
, so be careful not to be deceived by the acronyms. Other information we have received about the monitor in question is the
21 form factor: 9
it's a
refresh rate of the panel to 144Hz
, essential for all gamers.
As far as the assembly is concerned, Xiaomi has relied on the company "Century Innovative Technology"Based in Hong Kong. We assume that this partnership has been made possible by the fact that Xiaomi is unripe in terms of experience in the branch of monitors and therefore he asked a big man to help. On the other hand, the only Xiaomi branded products aimed at gaming are smartphones Black Shark, among which the very latest stands out Pro 2 with SoC Qualcomm Snapdragon 855 Plus, and several PCs including the Mi Notebook Pro 15.6 "GTX Edition or the very latest Mi Gaming Laptop 2019 who entered the leg a few days ago during the Chinajoy.
Are you interested in OFFERS? Follow our TELEGRAM Channel! Many discount codes, offers, some exclusive of the group, on phones, tablet gadgets and technology.