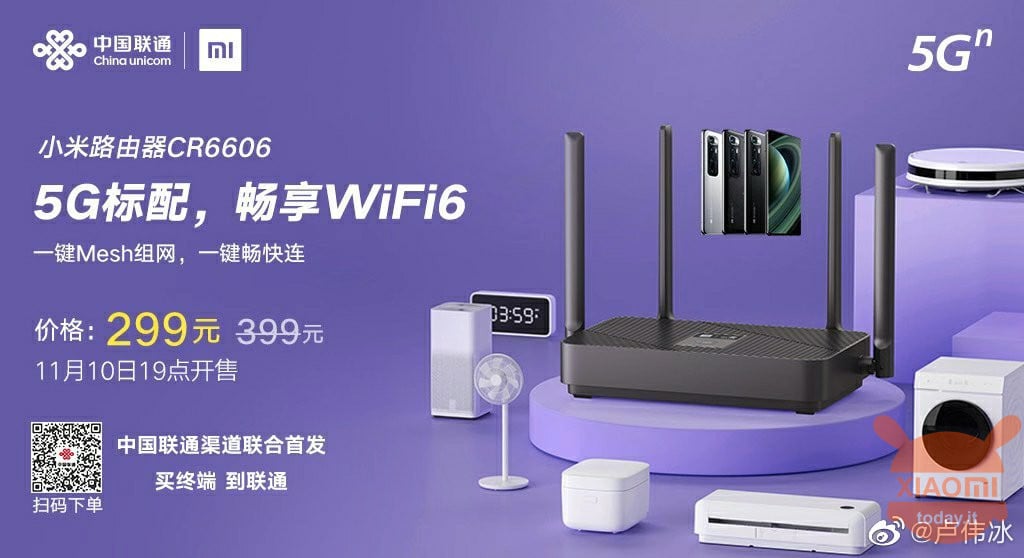 Xiaomi also continues to innovate in the connectivity sector with the launch of a really interesting new router; we welcome the Xiaomi Mi Router CR6606.
Xiaomi Mi Router CR6606 presented with 5G and WiFi 6 support for only 299 yuan (38 €)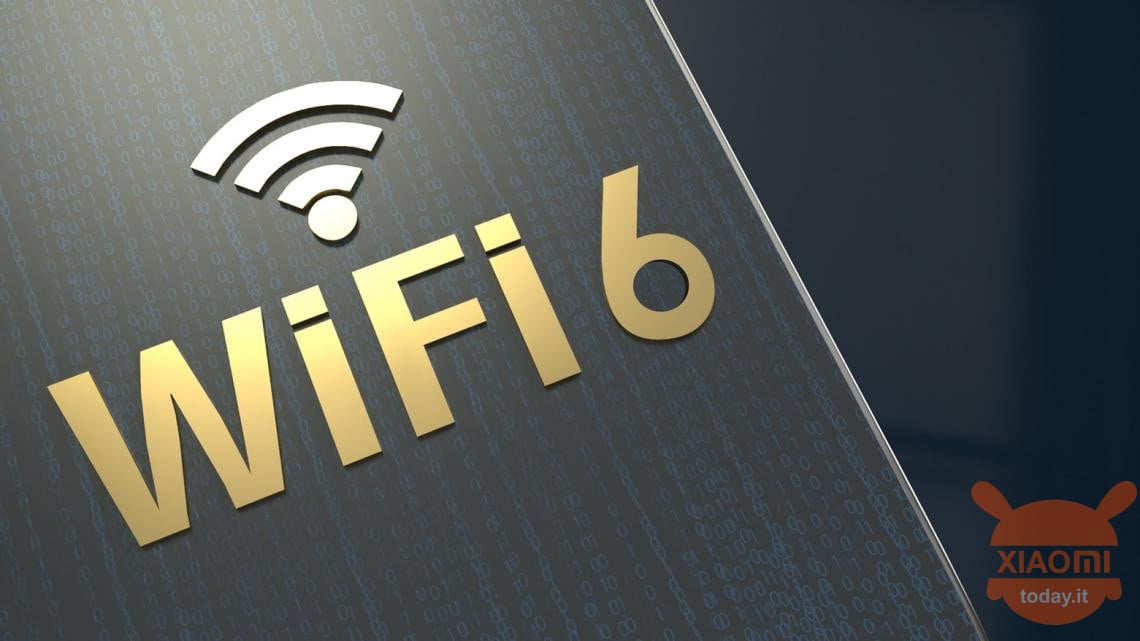 The Mi Router CR6606 is a product born from a collaboration between Xiaomi and the Chinese telephony giant China Unicom. Thanks to this collaboration, the router will in fact be able to bring 5G connectivity, we suspect through a SIM of the Chinese provider already inserted inside it.
The router will then share the new generation connectivity with our devices in an ultra-fast way with the help of WiFi 6 technology. So we will be able to surf at very high speeds and in a completely wireless way (obviously there will always be a connection to the router to the electrical outlet).
As for the rest, the Xiaomi Mi Router CR6606 supports Mesh technology that can be set very easily and will be released with 3GB of data included with the purchase (it has not been specified for how many months).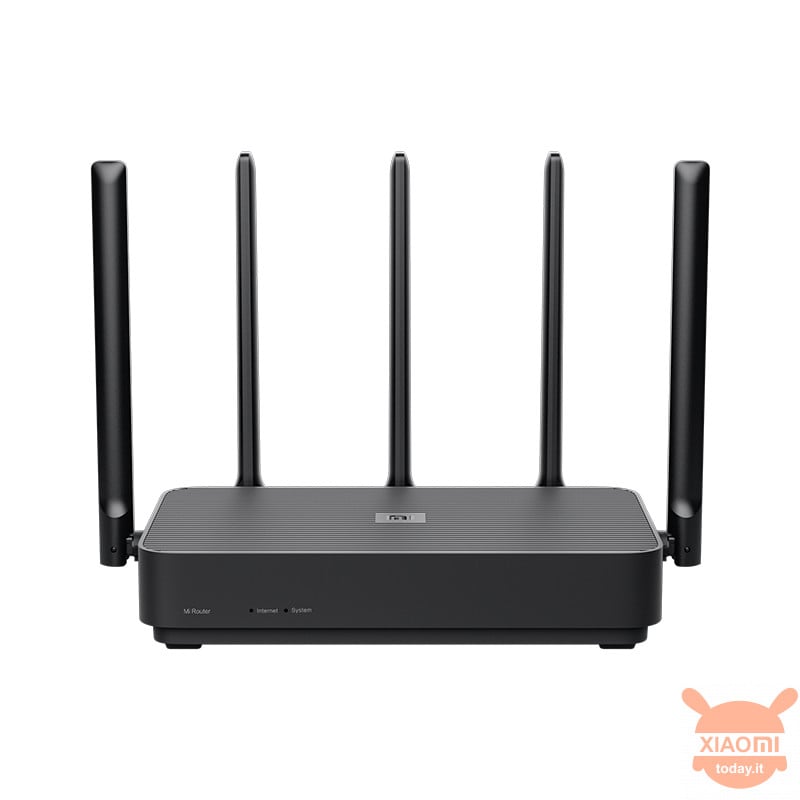 The router then comes with a very ordinary design, a parallelepiped with rounded edges and a total of 5 independent high performance signal amplifiers. These five amplifiers should allow the router to reach the maximum speed allowed by the WiFi 6 standard and at the same time reach every corner of the house.
In particular, the four antennas should include 3 PA type signal amplifiers and 2 LNA signal amplifiers. Thanks to this combination it will be possible to obtain a longer transmission distance of the router signal, stronger through the walls and which therefore facilitates a wide coverage of the home. We then specify that with PA we mean the power amplifier, which therefore increases the signal transmission power and with LNA we mean the low noise amplifier that can improve the signal reception sensitivity.
Clearly there will be features such as WAN and LAN ports on the back, USB port for uploading data and much more.
Finally, for prices, the Xiaomi Mi Router CR6606 will go on sale at the special price of 299 yuan (38 €), a price that will rise to 399 yuan (51 €) once the promotion is over.
19 January 2021 16: 55

Amazon.it
Price updated on: 19 January 2021 16:55
Are you interested in OFFERS? Follow our TELEGRAM Channel! Many discount codes, offers, some exclusive of the group, on phones, tablet gadgets and technology.