Continue our section on 3 news on the Xiaomi brand. We will not make words, we will be quick and we will score as a sniper, but not for this the content is to be underestimated, so read carefully.
Xiaomi releases the MIUI 9 Global Beta 8.5.10
As you know, it is about two weeks since Xiaomi interrupted the release of updates on the MIUI Developer China and Global versions, as the energies of its collaborators are all directed towards the future MIUI 10. And so surprisingly today the company has released the new 8.5.10 version which, to tell the truth, reports a poor changelog, ie
Settings (Redmi Notes 4 Qualcomm / Redmi Notes 4X)

Correct - Forced closing of settings when clicking on print services
Perhaps there are also minor improvements and minor optimizations given that the update also involves other devices including: Redmi Notes 3 Qualcomm, Redmi 4X, Redmi 4A, Mi 5, Mi Note 2 and Mi Mix. As always, if you are interested in downloading, you must go to the thread pages on the official forum.

Redmi S2 is shown in the first AnTuTu test
Just over 24 hours have passed since the presentation of the new entry level of the Chinese company, Redmi S2, that from its keeping a medium-level technical sheet, offers characteristics that we will hardly find on devices of the same price range and this could create a leading role for the new device in the market segment to which it is placed. Recall that the Redmi S2 again adopts the processor that for a long time has accompanied the previous smartphone of the company, ie the Snapdragon 625, but it is anyway interesting to see how this can perform on the Android Oreo system enriched with AI functionalities related to photography. Here then appear the first AnTuTu test of Xiaomi Redmi S2 which scores 78079 points, definitely not bad and more than enough for a product that stands as a base price about 131 euro.
3GB RAM 32GB ROM Fingerprint Recognition
3GB RAM 32GB ROM Fingerprint Recognition
3GB RAM 32GB ROM Fingerprint Recognition
Xiaomi India launches the Mi VIP Club program
Xiaomi India seems to be increasingly competitive, not only offering smartphones and products of various kinds with an excellent quality / price ratio, but alsonurturing innovative and decidedly attractive services for all of my Mi Fans. In fact, a few days ago, a awards program called Mi VIP Club, classifying VIP users in four levels: Silver, Gold, Platinum and Diamond. Already last year Xiaomi India had tested the Reward Mi service which consisted of rewarding fans with exclusive benefits such as F codes and discount coupons to redeem on selected products. Mi VIP Club will also add birthday gifts for Platinum and Diamond users but also small souvenirs for every Mi Anniversary e advantages linked to exclusive events in which many products will be sold at an advantageous price with a limited number of quantities.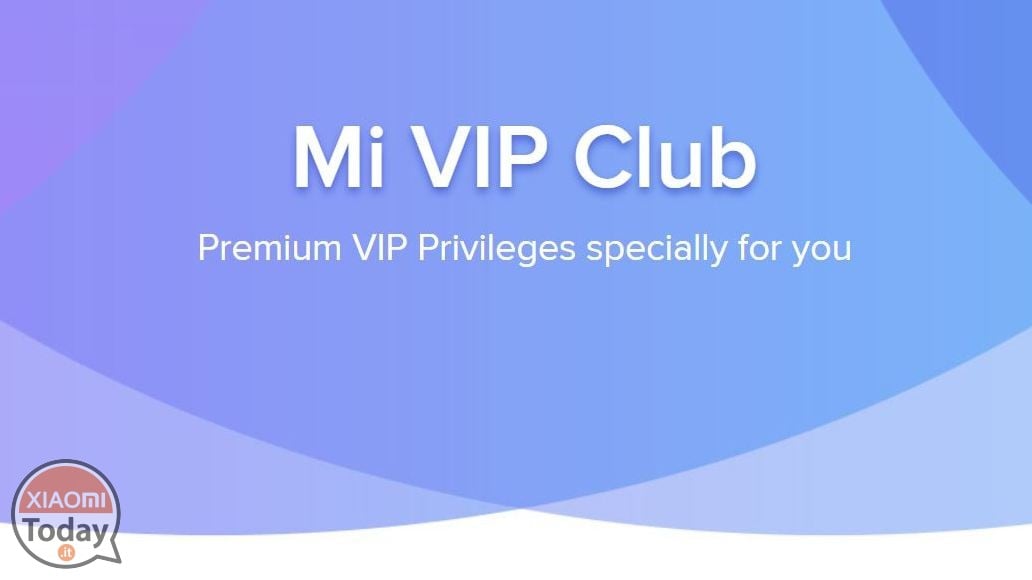 Are you interested in OFFERS? Follow our TELEGRAM Channel! Many discount codes, offers, some exclusive of the group, on phones, tablet gadgets and technology.