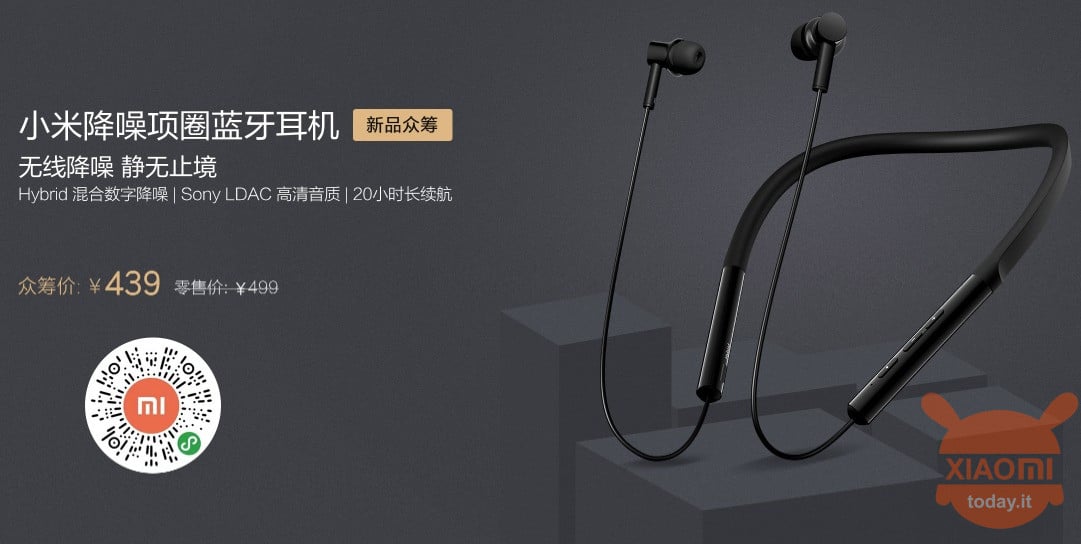 Are you interested in OFFERS? Be smart and subscribe to our Telegram channel! Lots of discount codes, offers, pricing errors on technology from Amazon and the best online stores.
The metropolises of today have reached levels of noise pollution never seen before in the history of mankind and, most probably, this is not destined to decrease in the coming years. Noise pollution does not disturb us only when we are listening to our favorite songs, but it can even cause psychological, pressure and stress problems to people who are continually subjected to them.
Also for these reasons, headphones with noise reduction technology have gradually become more popular and used by many. Today in particular we have to see the new Xiaomi Noise Canceling Collar Bluetooth Headset, or a pair of headphones that will be formalized tomorrow that promise results never seen before.
Xiaomi Noise Canceling Official Collar Bluetooth Headset, goodbye noise?
Let's start by explaining that most noise-reducing headphones currently on the market adopt a fairly simple system. In fact, through a microphone the environmental noise that once passed through the "brain" is transformed into a sound wave of opposite nature is recorded. This neutralizes noise in fact or at least produces this effect for those who use them.
Xiaomi headphones promise instead to bring more advanced technology called Hybrid Active Noise Canceling Technology. This technology is the combination of Feed-forward ANC systems (external microphone to headphones) and Feedback ANC (microphone inside the headphones). We will therefore have a much more effective noise reduction with the support of a wider range of noise.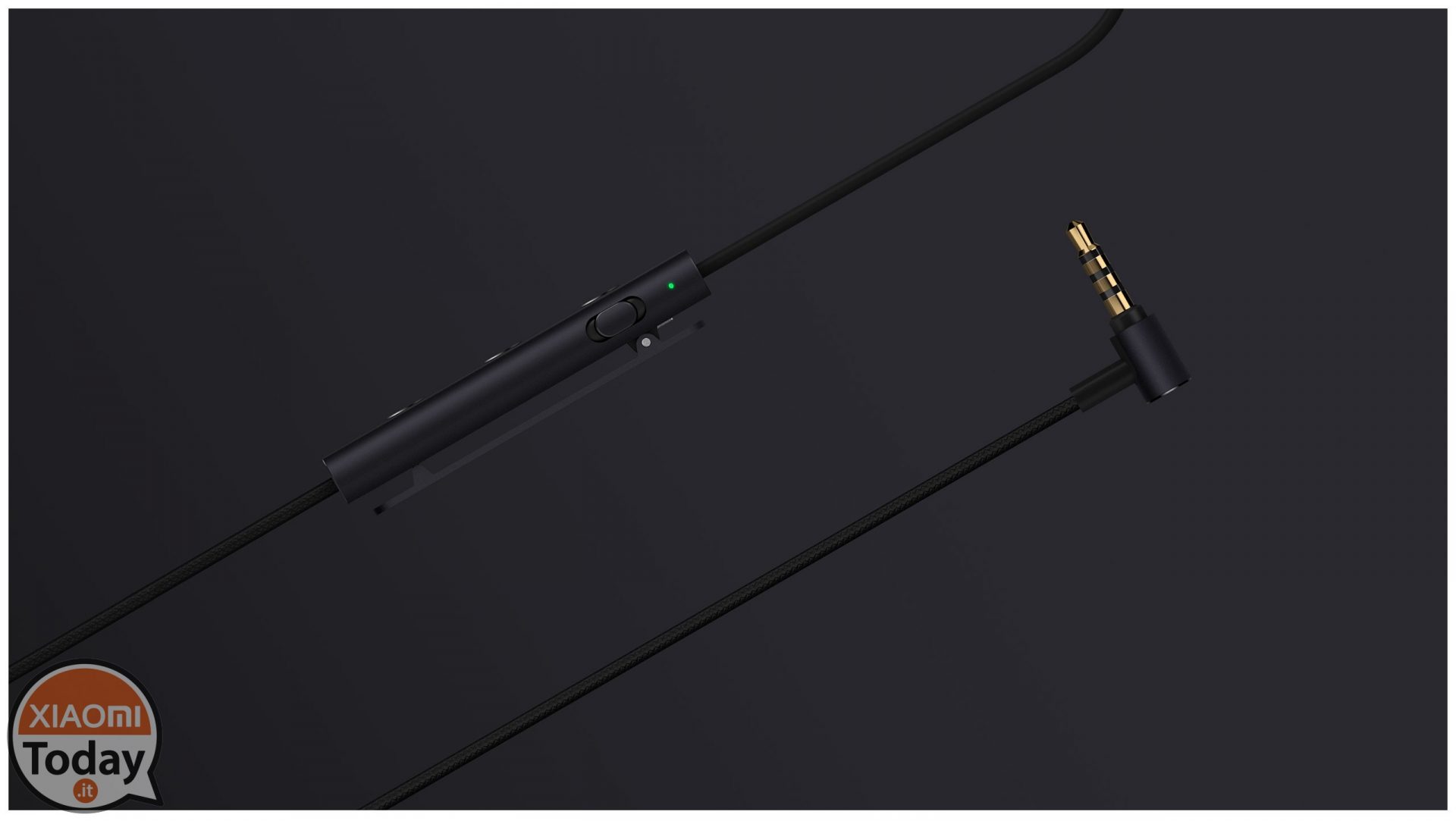 Xiaomi is not new in the production of headphones with ANC technology, already in the 2017 in fact the Chinese brand presented the Xiaomi Noise Canceling Headset, a pair of USB Type-C earphones that supported noise reduction in the range of 50 to 1500Hz for up to 20 decibels. The headphones that we will see tomorrow will be of the Bluetooth type and with a plastic headband to rest them on the neck.
At the moment we have no other information about it if not the price they will have during the crowdfunding campaign, or 439 Yuan (on 56 €), while once on the market the Xiaomi Noise Canceling Collar Bluetooth Headset the price will rise to 499 Yuan, on 64 euros at current exchange rates.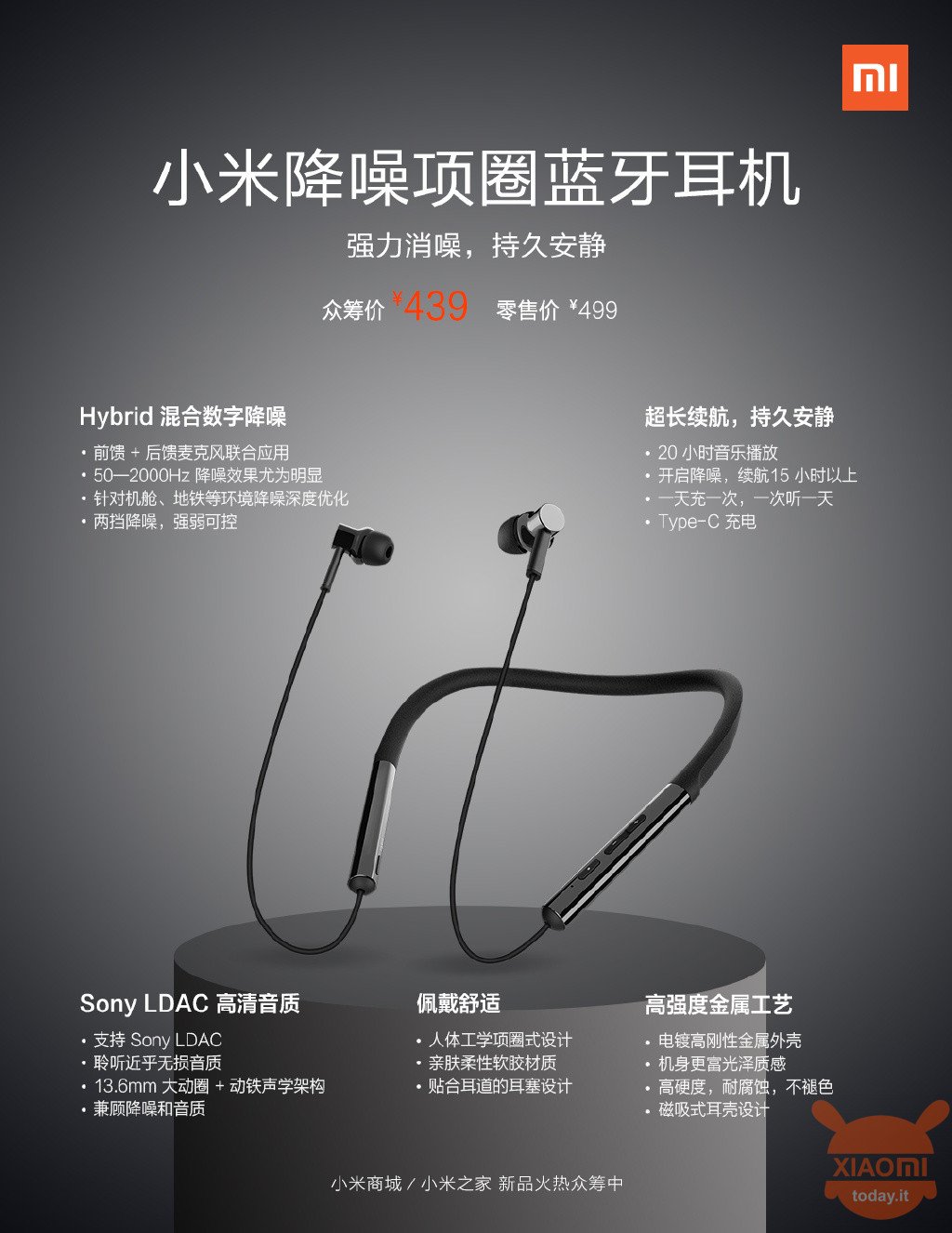 Xiaomi Noise Canceling Collar Bluetooth Headset [UPDATE]
The headphones have just been formalized and we have therefore discovered more details. Perhaps the most interesting is the new "Flight Mode" which will allow us to activate noise cancellation even with headphones disconnected from the smartphone (yes, without Bluetooth connection) and without background music. So in fact we can "isolate" ourselves almost completely from the outside world with a simple click.
We also learned that the earphones use dynamic coil speakers with a diameter of 13, mm and a flexible iron architecture. This dynamism allows the device to reproduce low frequency sounds much more faithfully and to have a wider range of sounds. The speakers are then assisted by an LDAC produced by Sony for a Hi-Res audio transmission without loss of quality, no reduction in frequency or degradation of sound.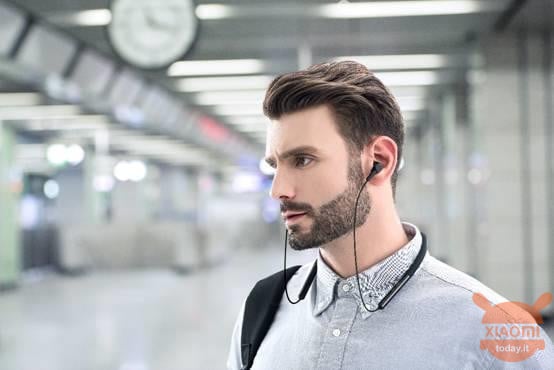 At the same time, the headphones adopt a fifth generation Bluetooth module, we will therefore have a higher transmission speed, a better shield against interference, a more stable signal and lower energy consumption. Xiaomi then promises to have equipped the new headphones with a large battery (capacity not communicated) for an autonomy of up to 20 hours of music playback, with the active noise reduction the autonomy drops to 15 hours.
Finally, as far as materials are concerned, the Xiaomi Noise Canceling Collar Bluetooth Headset uses a soft rubber mixture on a metal body. Obviously the soft rubber part is the one that will then rest on the neck and is therefore also skin-friendly, meaning it will not cause skin problems. We then have four buttons to pause the music, change the song, activate noise reduction and a reversible USB Type-C port for charging.

Redmi 20000mAh 18W QC3.0 Fast Charging Version
🇨🇳 Standard Register Shipping✈