Despite the fact that all the rumors leaked to date had made us think that the Xiaomi sub-brand, Pocophone, had it been set aside by the Chinese giant, today instead comes a new leak that would change the cards on the table.
As you may have already understood from the title, in fact, an image has just appeared in China that would portray an accessory of the Pocophone F2 (or Poco F2), effectively confirming its existence.
Xiaomi Pocophone F2: Check the protective film online
The image in question would be a photo of the protective film of the Poco F2. As we can see, the smartphone would have a more modern design with a much smaller notch than that of its predecessor. Inside the notch we will find a front camera, while the other sensors will be hidden at the top of the device.
Unfortunately, however, there is always the "chin" (or lower edge) of a certain thickness, even if we never expected a truly full screen design on a smartphone that has the specific ratio / price and not aesthetics as its strong point .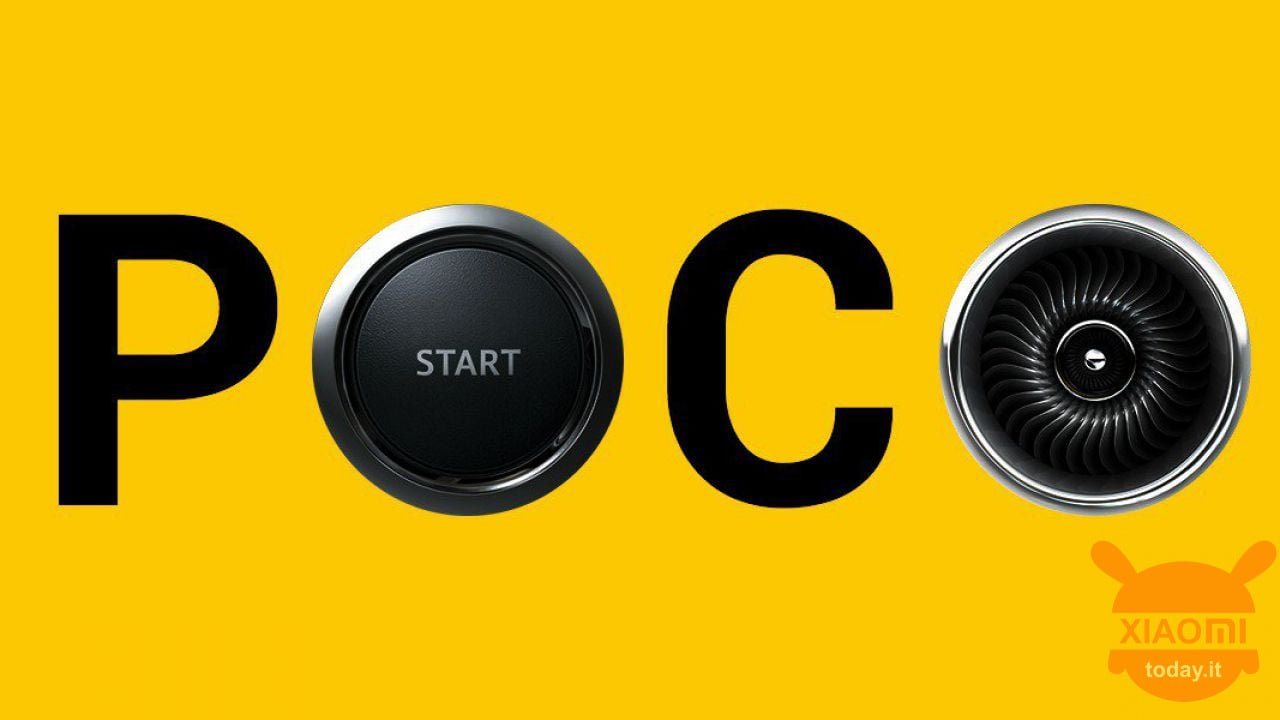 Internally, the Pocophone F2 should adopt a latest-generation processor like the Qualcomm Snapdragon 855, assisted by up to 8GB of RAM. That said, a benchmark run on GeekBench and leaked online a few days ago might suggest the opposite.
As we can see in the image below in fact, a smartphone called "Xiaomi POCO F2"It would have been tested on the famous benchmark platform with results that cast doubt on the presence of the Snapdragon 855. We have" only "1776 points in single-core mode, while in multi-core the smartphone reaches 6097 points. In addition, the device in question seems to equip only 4GB of RAM.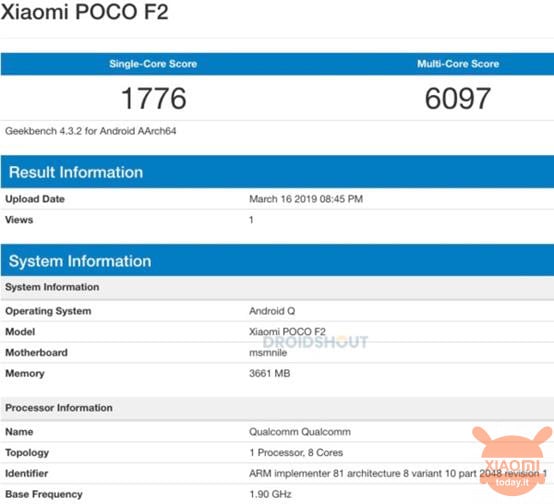 In any case, we recommend taking this benchmark with pliers, as it would not be the first time that a test is manufactured to confuse the waters. We can only say that after the release of the Redmi K20 series, the Pocophone brand has lost some meaning, although it could still bring missing features on the Redmi series like the microSD card reader.
Now tell us yours. Are you waiting for the Poco F2 or would you prefer to buy a global version of the Redmi K20 Pro? Let us know in the comments section below!
Are you interested in OFFERS? Follow our TELEGRAM Channel! Many discount codes, offers, some exclusive of the group, on phones, tablet gadgets and technology.