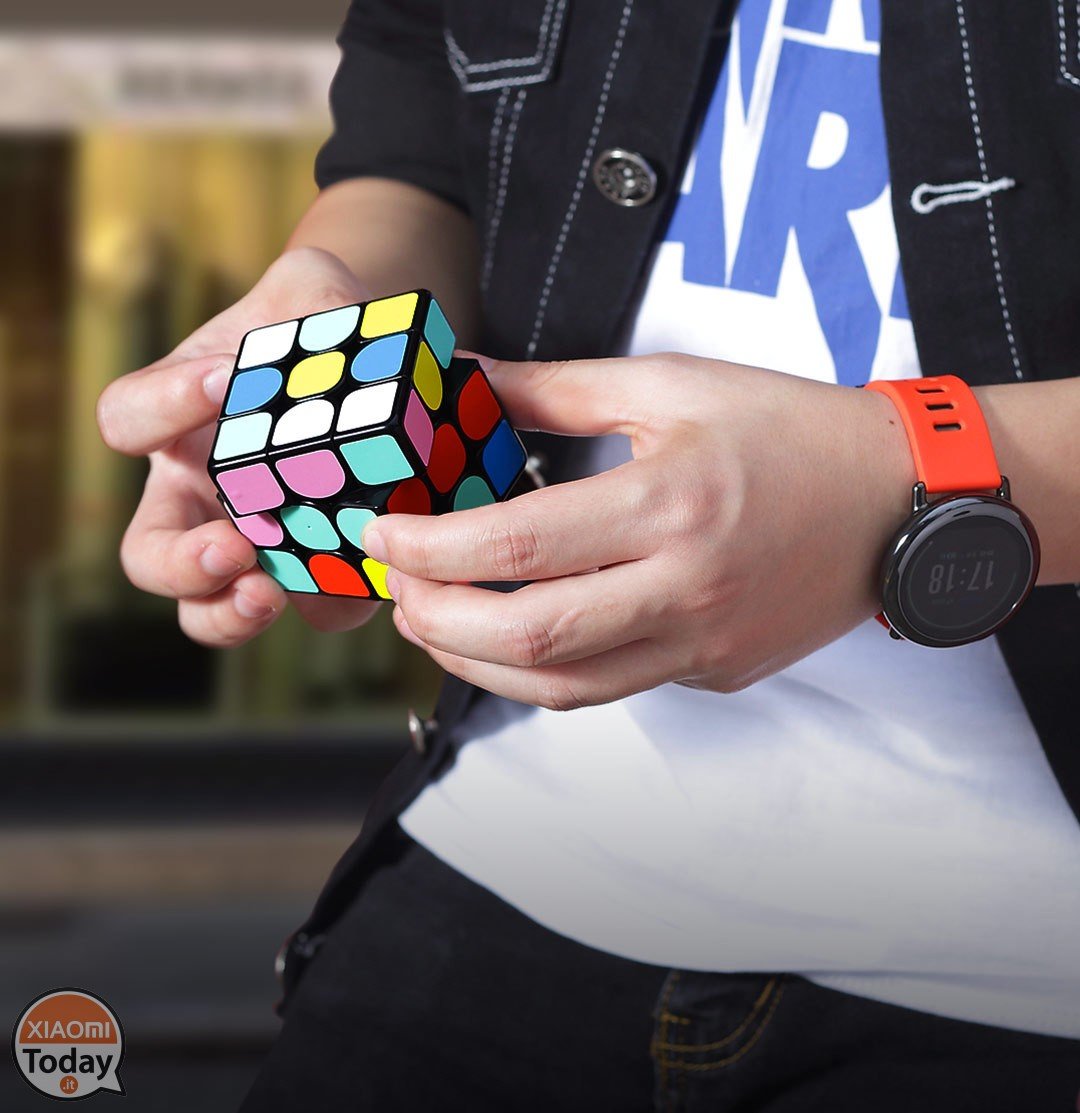 Again Xiaomi delights us with a puzzle, a game suitable for all ages that resembles a cube of Rubik but in reality it is much more. GiiKER Super Cube consists of 300 pieces a sensor to 6 axis and an algorithm to automatically recognize the status of the cube to be used with the app, all at a price of only 99 yuan, about 13 euros at the current exchange rate with start shipments from 01 May 2018.
GiiKER Super Cube i3 (dimensions of 56,3 x 56,3 x 56,3 mm) is manufactured by Foshan Jike Innovation Technology Co. Ltd. Ltd. compatible with both Android systems from the 4.4 version up and with iOS systems via a dedicated application that will revolutionize the standard Rubik cube concept. Indeed the powerful algorithm able to communicate with the Xiaomi cube offers the possibility to interact with tutorials and new challenges, via the Bluetooth 4.1 LE built into the smart game.
The software supplied with GiiKER Super Cube offers us interactive exercises that will allow us to understand the mathematical logic behind the Rubik's cube, and thus playing the brain is able to learn the complex combinations offered by the game.
Training daily we will be able to complete the resolution of the puzzle in just 30 seconds (variable speed depending on our manual skills). But in addition to following the tutorials provided by the app, this one is also capable of detect in real time the movements we are making giving us positive or negative feedback depending on the action taken.
But besides this GiiKER Super Cube can be used not only as a Rubik 2.0 cube but also as a new puzzle thanks to the challenges that the application offers us, even challenging our friends. All progress will be memorized for later consultation.
GiiKER Super Cube it is recharged via a common USB socket and considering 1 hour of play per day allows us aautonomy up to 30 days, while in standby mode we arrive at 3 months. Well and if you really get tired you can always use it as a nice tech ornament.