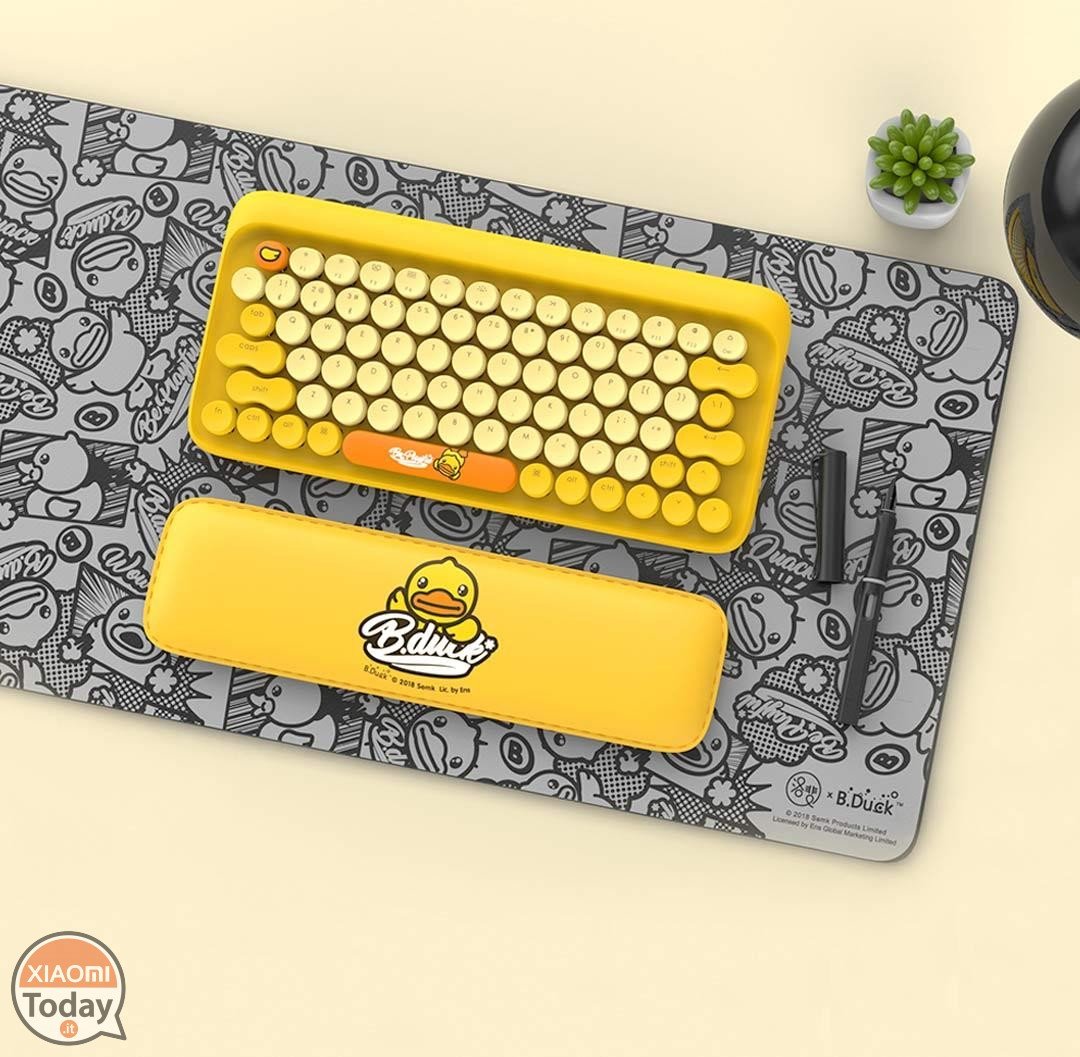 We have repeatedly said that Xiaomi also thinks of his little fans and that often they dedicate products that would tempt us adults too. These include the new product presented today in crowdfunding on the proprietary platform, namely the B.Duck Bluetooth mechanical keyboard, proposed at the price of 599 yuan (about 80 euro) and with availability to shipments to date 30 June 2018.
Xiaomi Redmi Note 6 Pro 4 / 64Gb Global
FREE Shipping from Italy 2gg - Italy Guarantee 🇮🇹
198€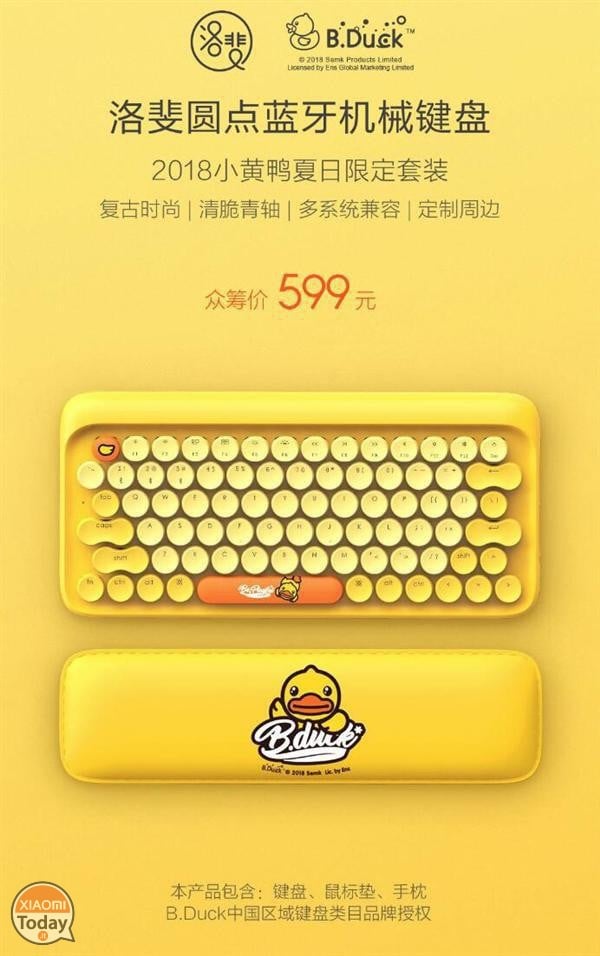 Specifically, the B.Duck keyboard is also composed of a comfortable wrist rest and a double face sub-panel from the pariah measures 900 x 320 mm and made of high quality natural rubber with a durable and comfortable weave at the same time. As mentioned the underside has two prints, one of which is completely yellow with the design of a duck and the other side much more modern with a series of ducks on a gray / black background.
Xiaomi presents the B.Duck mechanical keyboard, dedicated to children but to appeal to adults
The palm rest is filled with memory foam cotton and covered with easy-to-clean and hypoallergenic PU material. Needless to say, comfort is guaranteed because the padding can fully absorb the weight of the wrist and arm.
Although it is a product for children, the B.Duck keyboard does not lack anything, in fact design is definitely one of the strengths, in retro style that recalls the style of vintage typewriter, with 79 circular keys really impressive with GATERON system, which gives a feeling of beating that can be associated with what we feel when playing a piano. Compatible with both Windows, Mac / iOS and Android systems via Bluetooth dual mode which therefore allows connection to two devices simultaneously.
But the surprises do not end here, as the B.Duck mechanical keyboard is backlit with 4 different levels of intensity thanks to integrated LEDs which emit a white light, which does not bother the eyes. Moreover the feet under the base can be adjusted allowing an inclination of 6 ° while the battery integrated with 4000 mAh can be recharged via USB cable supplied with 90 ° inclined head allowing therefore avoiding the annoyance that you usually have with normal cables. In addition we find an energy saving system that allows us to protect the energy of the battery in case we forget the B.Duck mechanical keyboard turned on.
Are you interested in bidding? Follow our Telegram Channel!
A lot of discount codes, some exclusive offers from the group, phones, gadgets and gadgets.