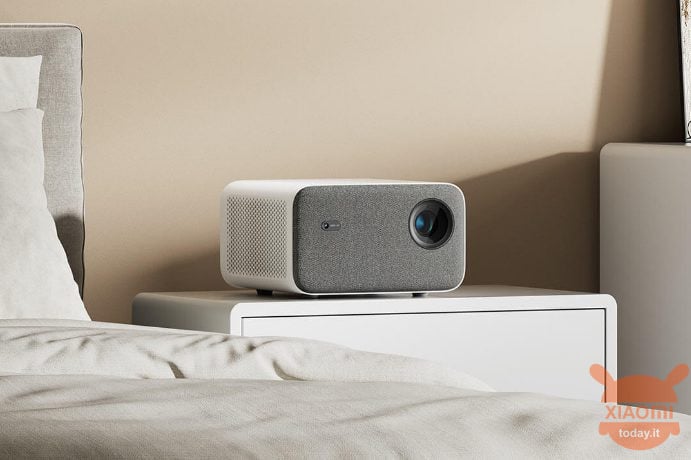 Among the many products announced today by the Chinese brand, we also find the new Xiaomi Projector 2S. The new projector was launched in a crowdfunding campaign on the well-known Xiaomi Youpin platform. The retail price of the product is 3499 yuan (507 euros), while its price during the crowdfunding campaign will be 3199 yuan, on 460 euros at current exchange rates.
Xiaomi Projector 2S launched in China: 850 ANSI lumens at 3199 yuan (460 €)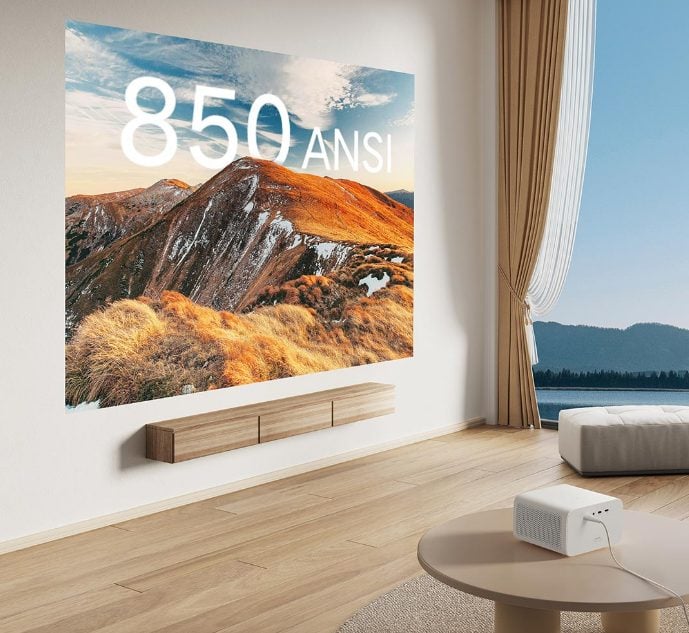 Going to the product specifications, the Xiaomi Projector 2S manages to produce a brightness of 850 ANSI lumens at a resolution of 1080P and supports a 709% Rec.100 color gamut, so a quality projector, but not a high-end one.
In any case, the Xiaomi projector supports omnidirectional automatic correction, whether it is front projection, side projection or ceiling mounting, you can automatically project an image with the right proportions without having to adjust everything manually.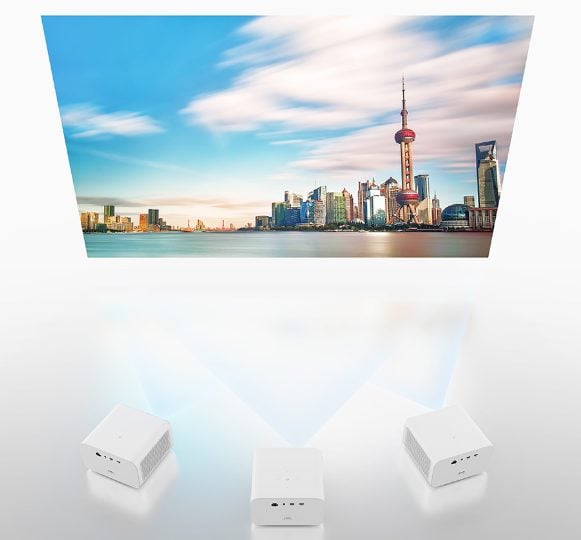 In terms of performance, this projector uses the Amlogic T982 chip, the highest frequency is 1,9GHz and has 2GB of dual channel RAM and 16GB of storage. In general, compared to the Amlogic T972, the performance of the Amlogic T982 chip has been improved by 100%.
In other respects, the Mi Projector 2S supports a feature for image quality enhancement with AI (Artificial Intelligence) and MEMC motion compensation, as well as dual 1,75-inch high-fidelity built-in speakers that support the Dolby standard. Atmos and an HDMI 2.1 interface with a delay effect of up to 40 ms.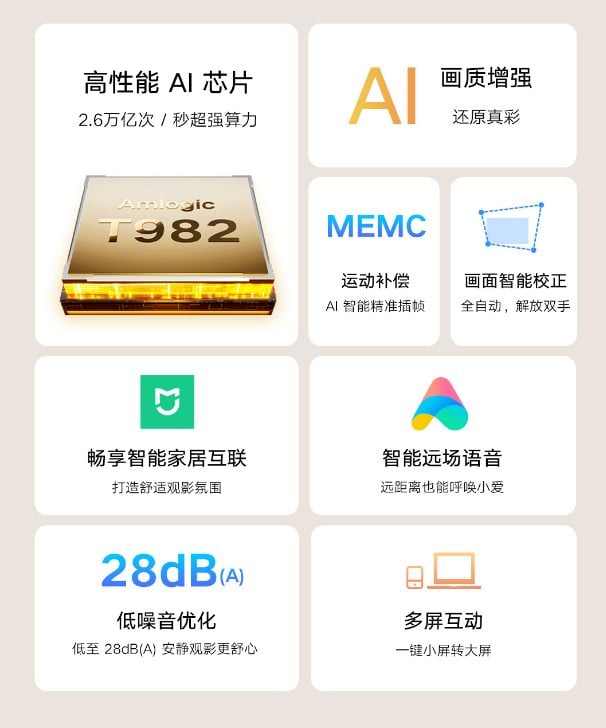 Finally, the Xiaomi Projector 2S is also able to connect to the Mijia ecosystem and from it you can directly control lights, curtains and other smart devices through the virtual assistant Xiao Ai, so as to be able to create a perfect atmosphere for viewing. movie.
Xiaomi Mi Smart Projector 2
26 November 2022 6: 55

Amazon.it
Price updated on: 26 November 2022 6:55