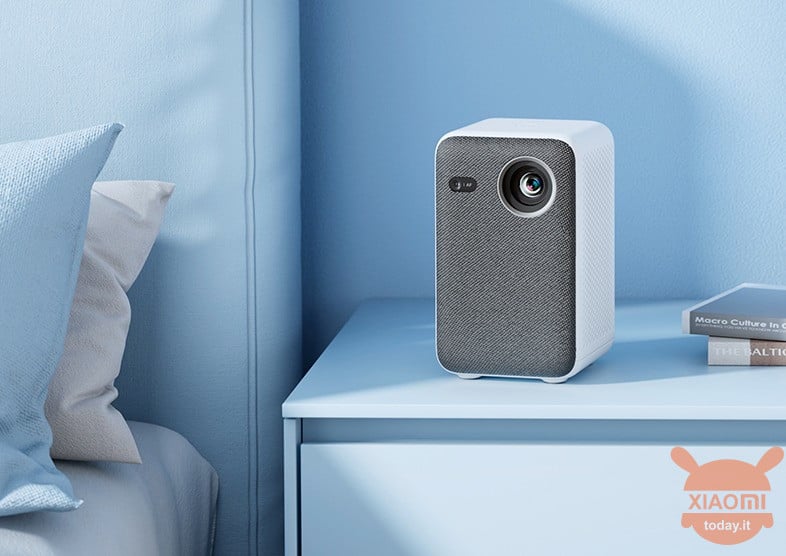 This afternoon, the well-known Chinese brand Xiaomi officially announced the Xiaomi Projector mini with a starting price of 2399 yuan, on 345 euros at the current exchange rate.
Xiaomi Projector mini is the new compact projector to take on a camping trip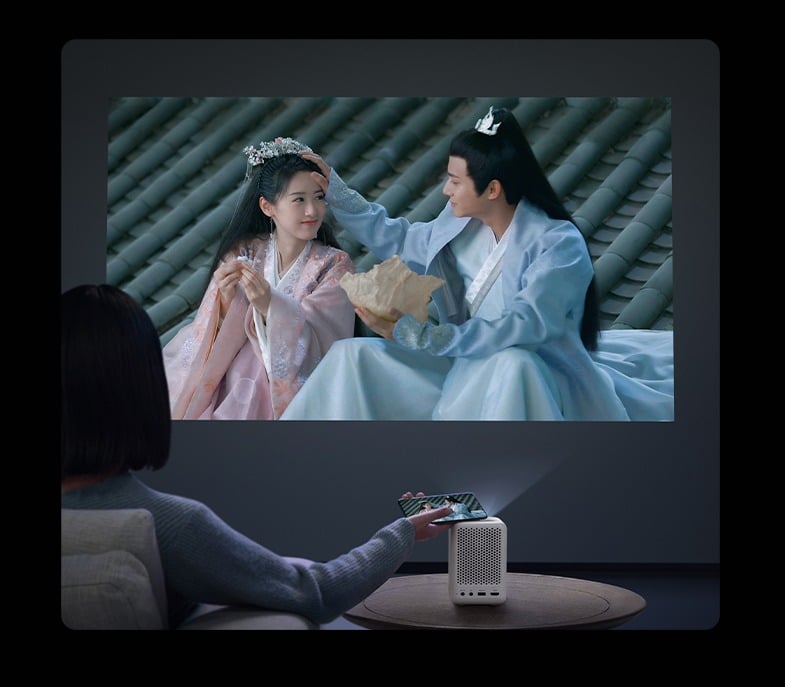 As the name suggests, Xiaomi's new projector has a compact appearance and a net weight of only 1,2 kg, so it's comfortable enough to take with you in case of need. The projector supports NFC one-touch screen projection, this means that you just need to gently touch with a smartphone on the sensor area and the phone screen can be projected by the projector.
In terms of base specs, this projector uses an Amlogic T972 high-performance quad-core CPU, with a 12nm manufacturing process, along with 2GB of RAM and 16GB of internal memory. The viewing of high definition video and the software will then run smoothly and without delays.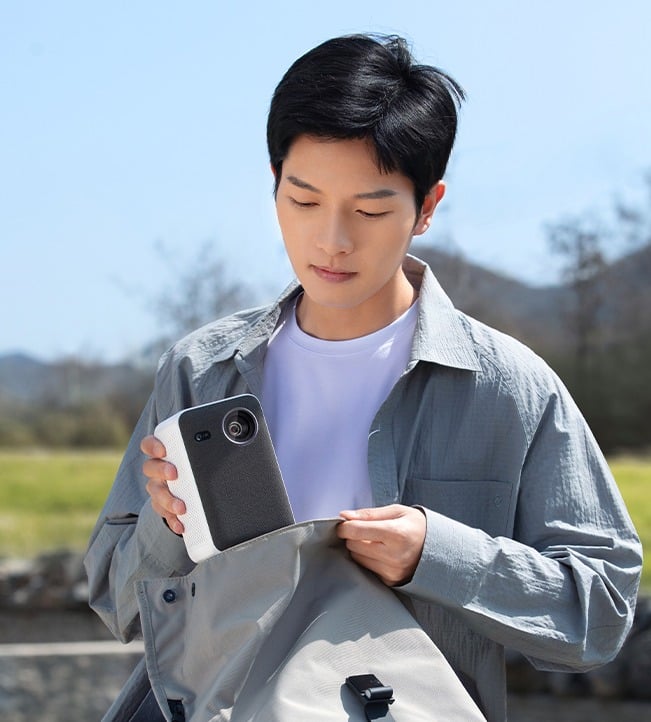 The mini projector is also equipped with a high-sensitivity sensor with Full HD physical resolution, brightness of 250 ANSI lumens, supports intelligent tracking autofocus, four-point keystone correction, and can be freely adjusted up, down, left and right . In addition, this product has passed the Swiss SGS low blue light certification, which can filter out blue light and reduce eye discomfort.
As for battery life, the new product has a built-in 29,97 Wh battery, which can easily last for more than 2 hours. So you can also watch a whole movie if you go camping or outdoor parties.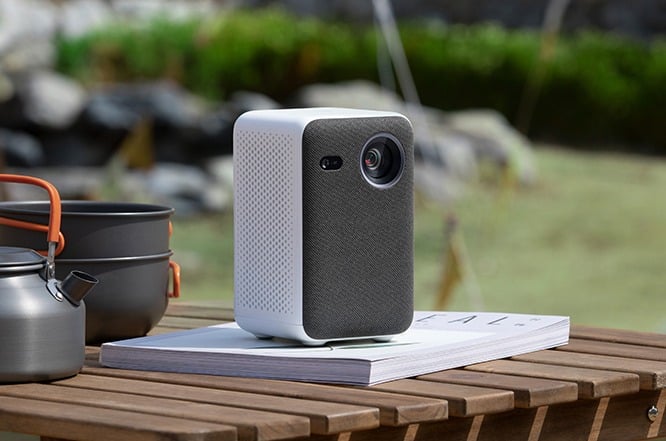 At the same time, the fuselage has a built-in 1,5-inch speaker with a power of 8W and virtual sound field technology for panoramic WANOS sound.
Finally, the Xiaomi Projector mini can be connected to Mijia's other smart home gadgets. For example, by holding down a button on the remote control, we can order Xiao Ai to perform operations such as close the curtains and turn off the lights.
Xiaomi Mi Smart Compact Projector
5 December 2022 15: 47

Amazon.it
Price updated on: 5 December 2022 15:47