Xiaomi Group has just officially announced its financial results for Q1 2020, or in the first quarter of the year.
Xiaomi continues to grow despite the epidemic, here are the results obtained in Q1 2020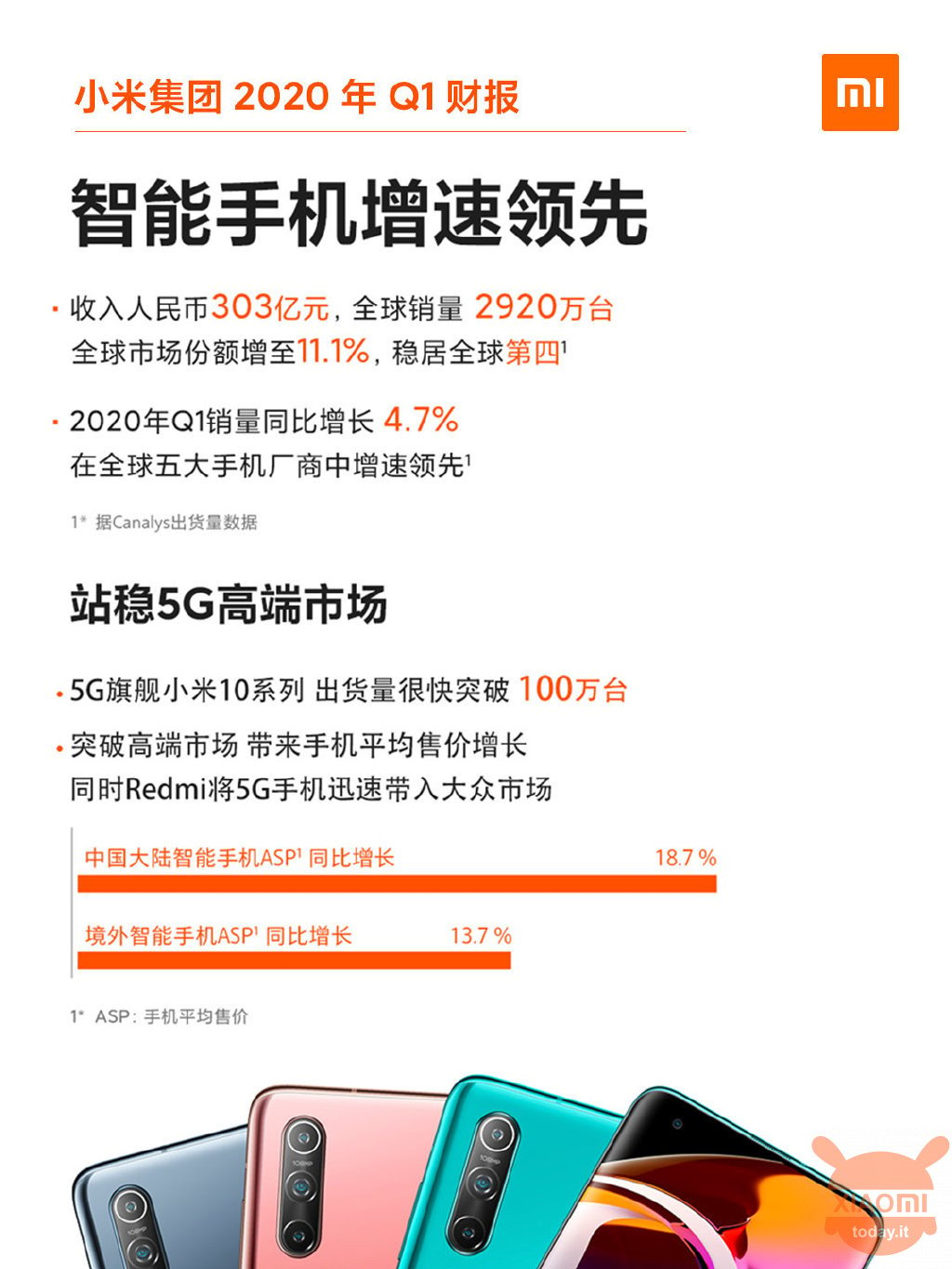 Let's immediately see the real numbers, starting with the revenue. The Chinese brand saw 49,7 billion yuan (€ 6,2 billion) coming in in the first quarter of 2020, when around 47,767 billion yuan (€ 6 billion) was expected to come in. In addition, in the same period in the same period, revenues had been 43.757 billion yuan (€ 5,6 billion), so we saw an increase of 13,6% on an annual basis.
The net profit of the Xiaomi Group for the first quarter was instead of 2.163 billion yuan (€ 295 Mln), with the market forecasting 1.687 billion billion yuan (€ 205 Mln). In this case, therefore, we saw a net profit better than expected but reduced compared to the 3.126 billion yuan (€ 398 million) obtained in the same period last year.
In terms of business in the mobile phone sector, Xiaomi said that despite the negative situation regarding smartphone sales globally due to the Coronavirus epidemic, the sales of the Chinese brand for the first quarter reached 29,2 million units , an increase of 4,7% on an annual basis. Revenues from the mobile phone segment reached 30,3 billion yuan (€ 3,8 billion), an increase of 12,3% on an annual basis.
This is probably due to the fact that the 5G devices and the other high-end models presented in recent months have seen the average price of Xiaomi smartphones rise by about 7,2% or 1038 yuan (€ 130).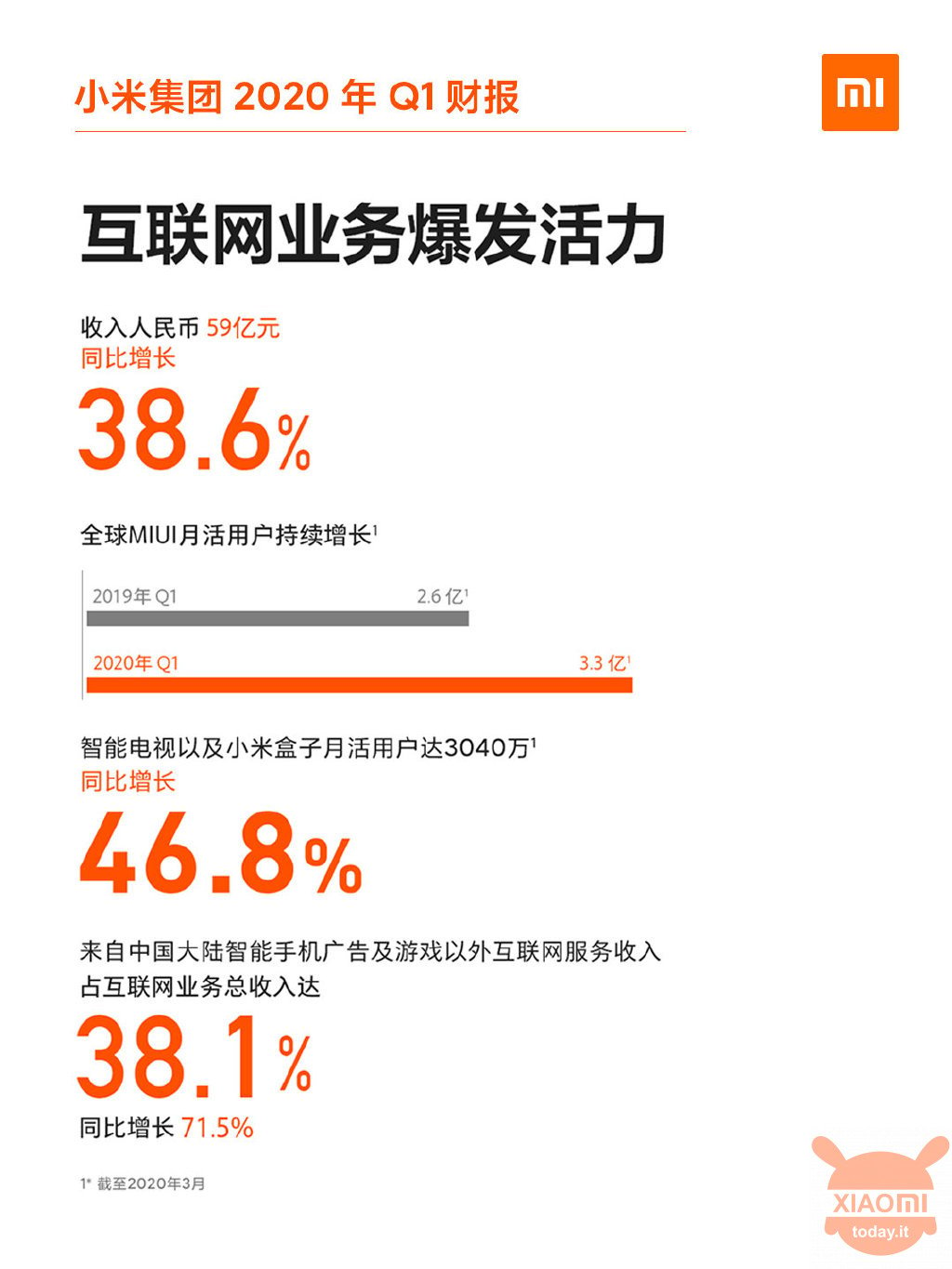 In addition, Xiaomi also revealed that in March 2020, Xiaomi's market share in sales of 5G smartphones in mainland China reached 14,1%. According to Canalys, Xiaomi has reached a market penetration rate of 55,9% always in the Chinese market.
As for the other sectors, IoT products together with consumer products recorded revenues of 13 billion Yuan (€ 1,6 billion). While the revenues for online services have led to the 5,9 billion Yuan mark (€ 747 Mln), an increase of 38,6% on an annual basis, with a percentage compared to total revenues that has gone from 10% to '11,9, XNUMX%.
So, in conclusion, although the epidemic seems to have negatively affected almost all brands, Xiaomi still comes out with relatively positive results.
-8%
Sale
🇨🇳 EU Priority Line Shipping (7 / 15gg, No Customs) ✈
Are you interested in OFFERS? Follow our TELEGRAM Channel! Many discount codes, offers, some exclusive of the group, on phones, tablet gadgets and technology.