Today, Xiaomi Group announced financial results for the third quarter of 2021. Total revenue reached RMB 78,1 billion (€ 10 billion), an increase of 8,2% year-on-year, while the Adjusted net profit reached RMB 5,2 billion (700 million euros), an increase of 25,4% year-on-year.
Xiaomi publishes financial results for Q3: growth continues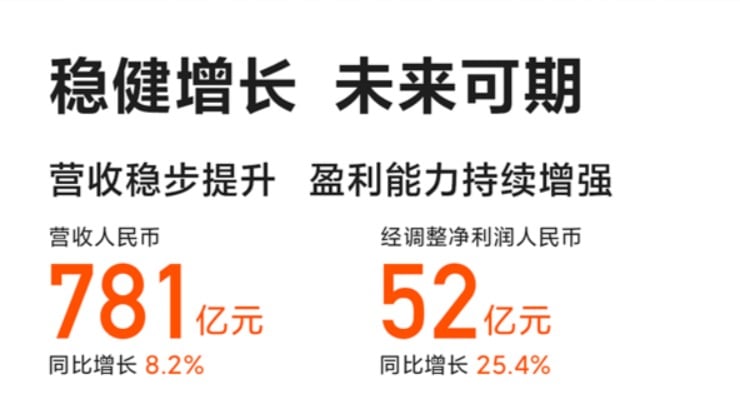 The financial report shows that Xiaomi's xAIoT core strategy has achieved remarkable results globally, with steady growth in various businesses and continual improvement in profitability.
In the third quarter of 2021, Xiaomi's online businesses performed well, with Internet services revenue of RMB 7,3 billion (€ 1 billion), up 27,1% year-over-year.
As of November 22, 2021, the number of global 30-day MIUI monthly active users has exceeded 500 million. Since early 2021, global MIUI has added around 100 million monthly active users, and monthly active users in China have increased by 18,65 million.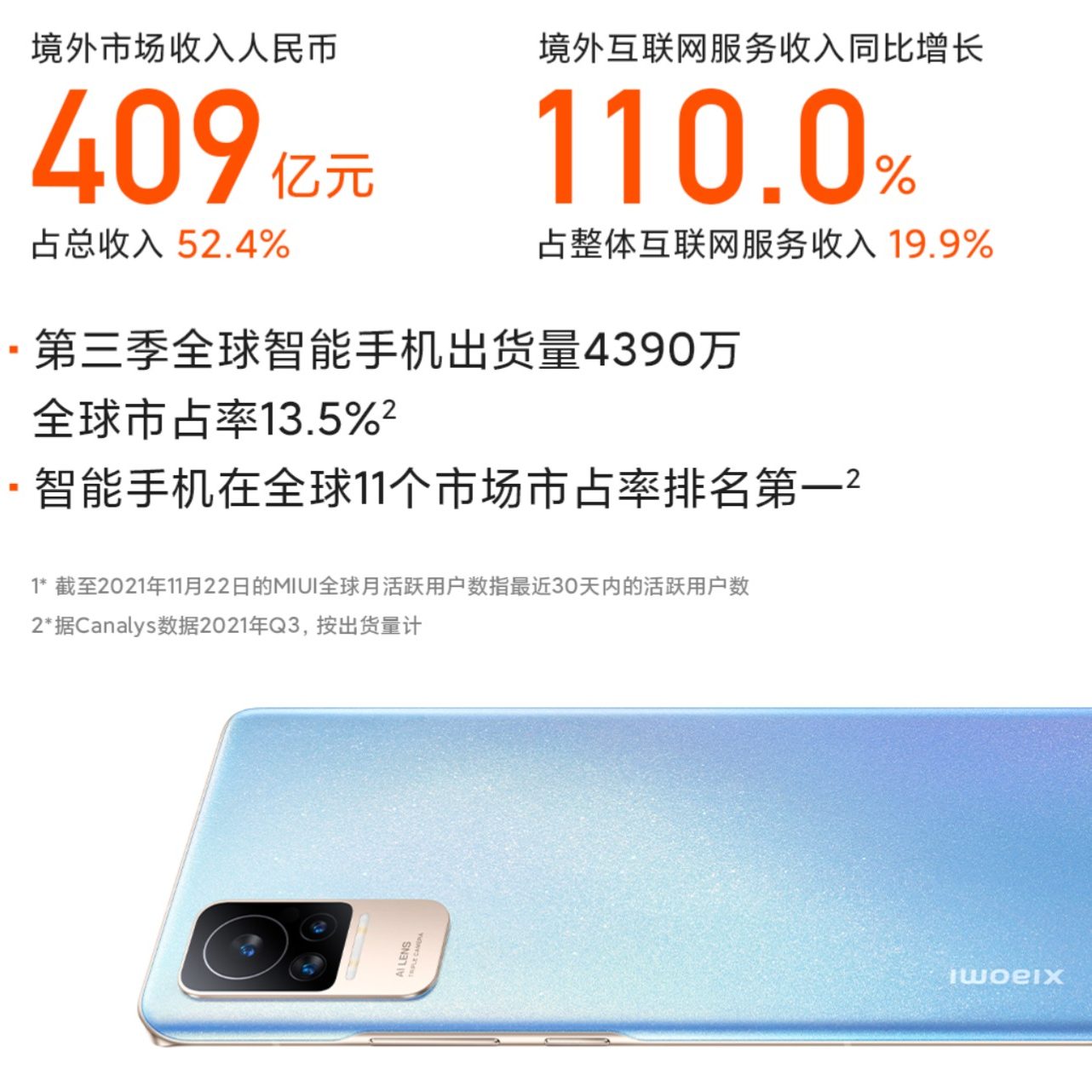 As of September 30, 2021, the number of connected devices on the Xiaomi AIoT platform exceeded 400 million for the first time, with a year-on-year increase of 33,1%; there were five or more devices connected to the Xiaomi AIoT platform (excluding smartphones, tablets and laptops) and the number of users was 8 million, with an increase of 42,8% year on year. In addition, in September 2021, the number of monthly active users of Xiao Ai reached 105 million, an annual increase of 34,1%.
In terms of smartphone shipments, despite the impact of tight global supply of core components, Xiaomi still achieved revenue of RMB 47,8 billion (€ 6,6 billion) and global smartphone shipments totaled 43,9. , 146 million units. Shipments in the first three quarters reached XNUMX million, essentially the same as the previous year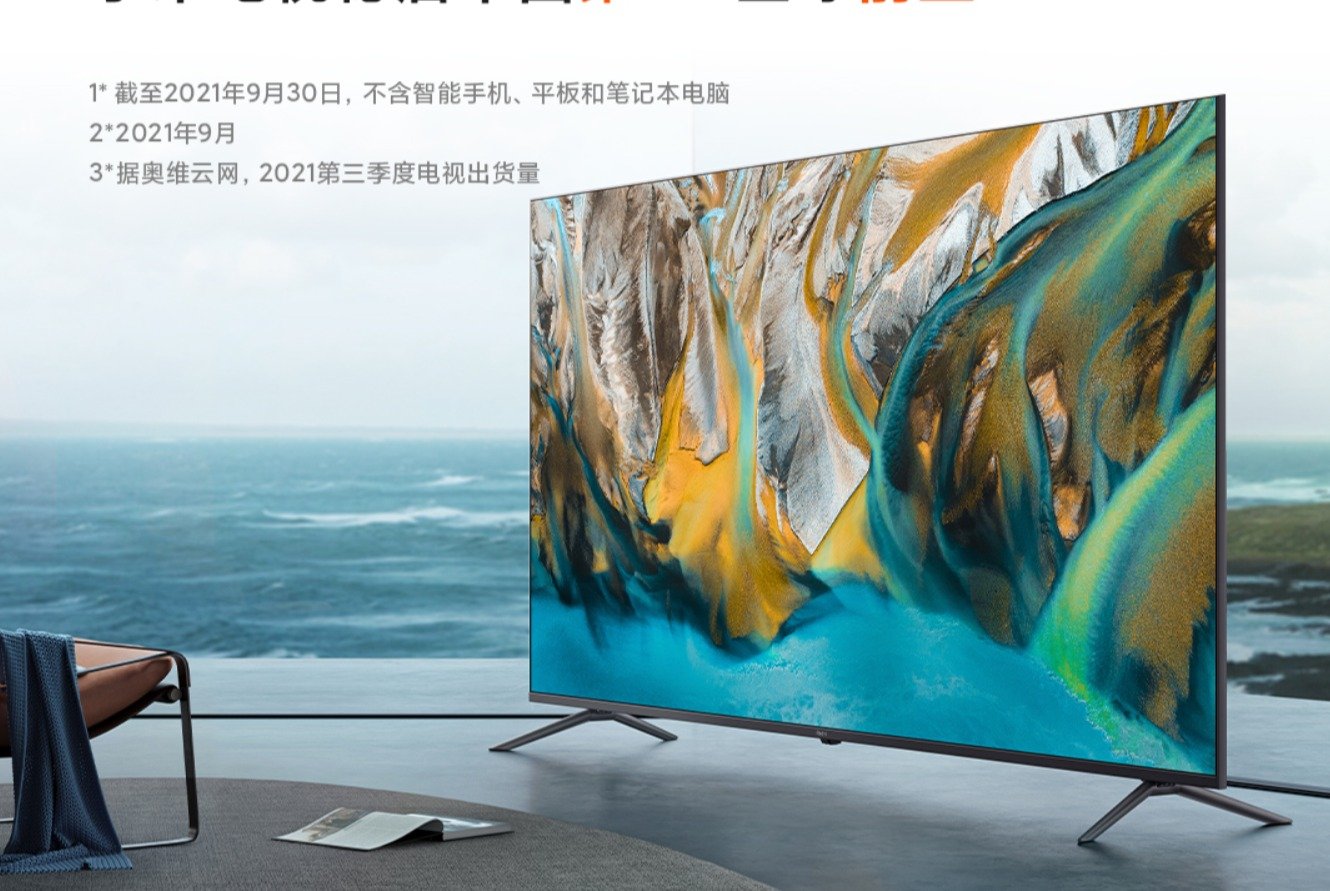 Among them, high-end smartphone shipments have performed well. In the first three quarters of 2021, Xiaomi shipped nearly 18 million high-end devices priced at 3.000 yuan (€ 390) or more in China and $ 300 and more overseas, or more than 12%.
Finally, Xiaomi's smart TV business continues to maintain its leading position in the industry, with global shipments of 3 million units in the third quarter of 2021. According to data from Aowei Cloud Network, Xiaomi TV has consistently ranked first. placed in shipments to China for eleven consecutive quarters. While globally Xiaomi TVs have consistently ranked in the top five.
Xiaomi Mi 11 Lite 5G
7 used by 199,03 €
329,99

€

365,00

€
available
8 December 2022 21: 14

Amazon.it
Price updated on: 8 December 2022 21:14