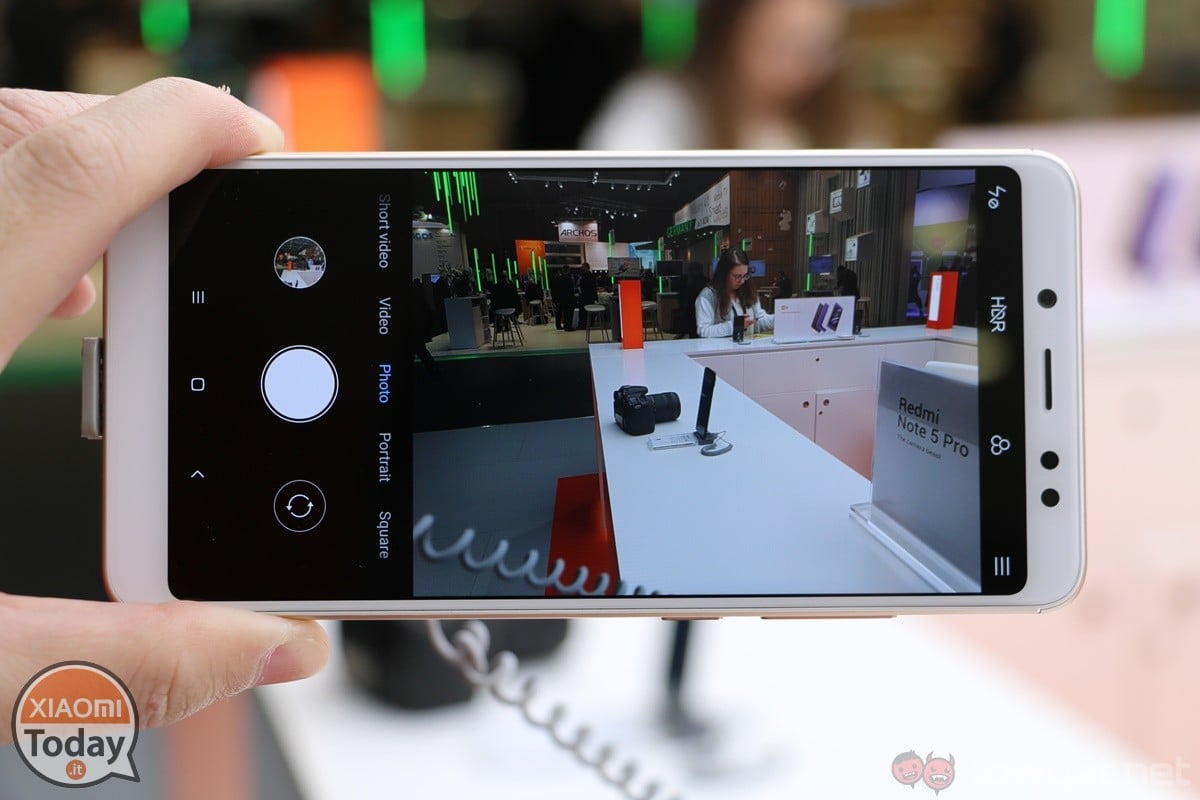 The releases of MIUI 10 in all sauces continue, Global, China, closed beta, alpha and so on and so forth. In addition, the first releases of the most famous custom ROM in the MIUI panorama have finally been published xiaomi.eu that brings all the best features of the new interface, cleaning it up from all the chinoiseries and integrating Play Store and Italian language by default. Who find the article in which we announced the new xiaomi.eu. But having said that, a really good news, involves the most popular mid range owners of this period, lo Xiaomi Note 5 Redmire, which with the latest firmware version MIUI 10 8.6.21 adds the possibility of record video to 60 fps in Full HD resolution.
A really appreciated novelty because, often the camera hardware in Xiaomi devices is not exploited to its full potential, so it is necessary to work with alternative solutions. MIUI 10 therefore not only improves the fluidity of the system, but also brings with it AI pre-charging technology, thus allowing immediate start-ups related to certain applications. The field of application is of course very extensive and we should wait a long time before seeing it active on Global versions. But returning to the photographic sector, so Lei Jun, had promised an incentive for development and improvement, I must say that the maintenance of the promises made is not slow to arrive.
Xiaomi Redmi Note 5: the new MIUI adds the ability to shoot video to 60 fps
It's true!!! Other phones have long since integrated the ability to shoot video to 60 fps, but this is the first time we have seen this feature on a Xiaomi device. Furthermore stabilization remains active which other brands tend to eliminate when logging on to this fps value. It must be said that are still the first "experiments" in fact to judge the final quality of the video, one notices a certain improvement in terms of fluidity but at the same time there seems to be a degradation at the pixel level, as if a dominant background noise is always active. Also, as you can see, one of the modders of the XDA team, has also managed to enable the possibility of shoot videos in 4K, but this is another story that we have told you Let us know if you have any suggestions
Are you interested in OFFERS? Follow our TELEGRAM Channel! Many discount codes, offers, some exclusive of the group, on phones, tablet gadgets and technology.