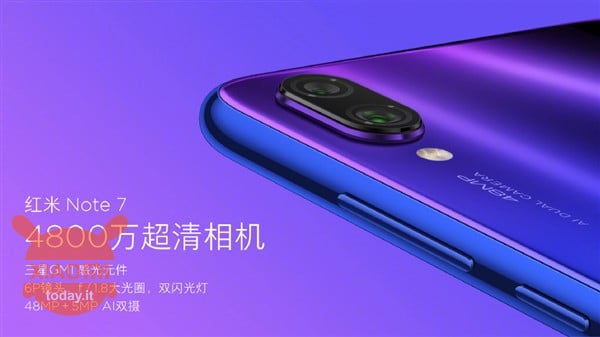 The 10 January 2019 can be considered one of the most important dates in the history of Xiaomi, as the Chinese giant has made official the transformation of Redmi from a simple series of economic devices to a real independent brand.
Xiaomi Redmi 7 Global
ATGRATIS Shipping from Italy 24 / 48h - Cover and Film free
The weaning of the new brand occurred this morning with a bang, or the presentation of the Redmi Note 7, a smartphone that most likely will upset the mid-range category with its unbeatable relationship between high performance and reduced price. But all this you already know, after reading the announcement in this postso why are we talking about it again?
Xiaomi Redmi Note 7 Pro: It will be presented in February with Sony IMX586 sensor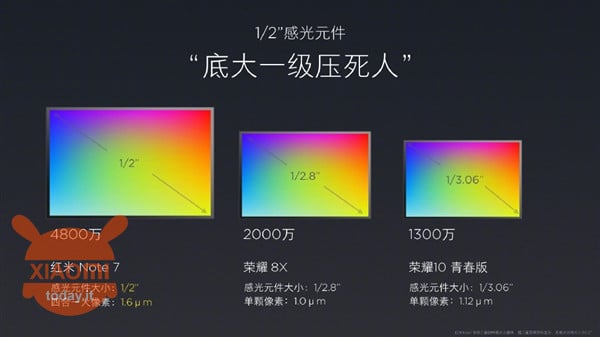 Well, apparently in Redmi it was not enough to present the new Note 7 and they wanted to give a preview of what we can consider his successor, at least on paper, we talk about the Redmi Note 7 Pro.
Yes, you read that right, the Redmi Note 7 has not yet entered the market and has already been officialized the Pro version, do not get too excited, however, from what we can deduce from a simple image that shows the Redmi Note 7 Pro, the only difference with the non-Pro just announced would seem the sensor of the camera.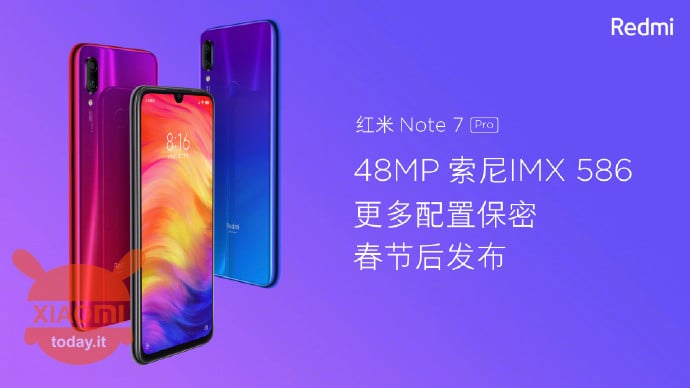 As you can see in the image above in fact, the Note 7 Pro will have a Sony IMX586 sensor from 48MP and not the Samsung ISOCELL GM1, always with 48MP resolution. In addition, we read that the device will be announced after the Spring Festival, or the Chinese carnival that takes place on February 5, then in less than a month.
As for the other specifications, less than surprises, the smartphone should be identical. We will then have a Snapdragon 660 overclocked at the frequency of 2,2Ghz, up to 6GB of RAM, a maximum of 64GB of internal memory expandable via microSD, a majestic 4000mAh battery and a USB Type-C port to charge everything as it should.