Le Custom ROM they may not be appreciated by 90% of users but it is the only way to revive a device in the EoL (End of Life) phase. Basically, a Xiaomi device that can no longer count on the company's official support, and therefore updates, can count on custom ROMs. One of the most popular is the Paranoid Android which, as announced by the official website, introduced Sapphire. Shappire is essentially the new build of the ROM in question that brings many new features. As you may have guessed, some devices Xiaomi, Redmi e POCO they can already be updated. However, this is not a stable version.
UPDATE: OTHER SMARTPHONES HAVE BEEN ADDED TO THE LIST. YOU FIND THEM TOGETHER WITH THE OTHERS BELOW
Here is the complete list of Xiaomi, Redmi and smartphones POCO who can count on the first alpha of Paranoid Android Shappire!
The Paranoid Android team decided for several reasons of skip the version dedicated to the port of Android 11. In fact, before Paranoid Android Shappire, we find the Paranoid Android Quartz which turns out to be the port of Android 10. As you have surely understood, the Sapphire is the custom ROM that brings Android 12 on different smartphones. We have said that several Xiaomi, Redmi and POCO may already be updated. Consequently, on these we can already test Android 12. It should be noted, however, that the first version of this custom ROM is an alpha. This means that it is full of bugs and problems.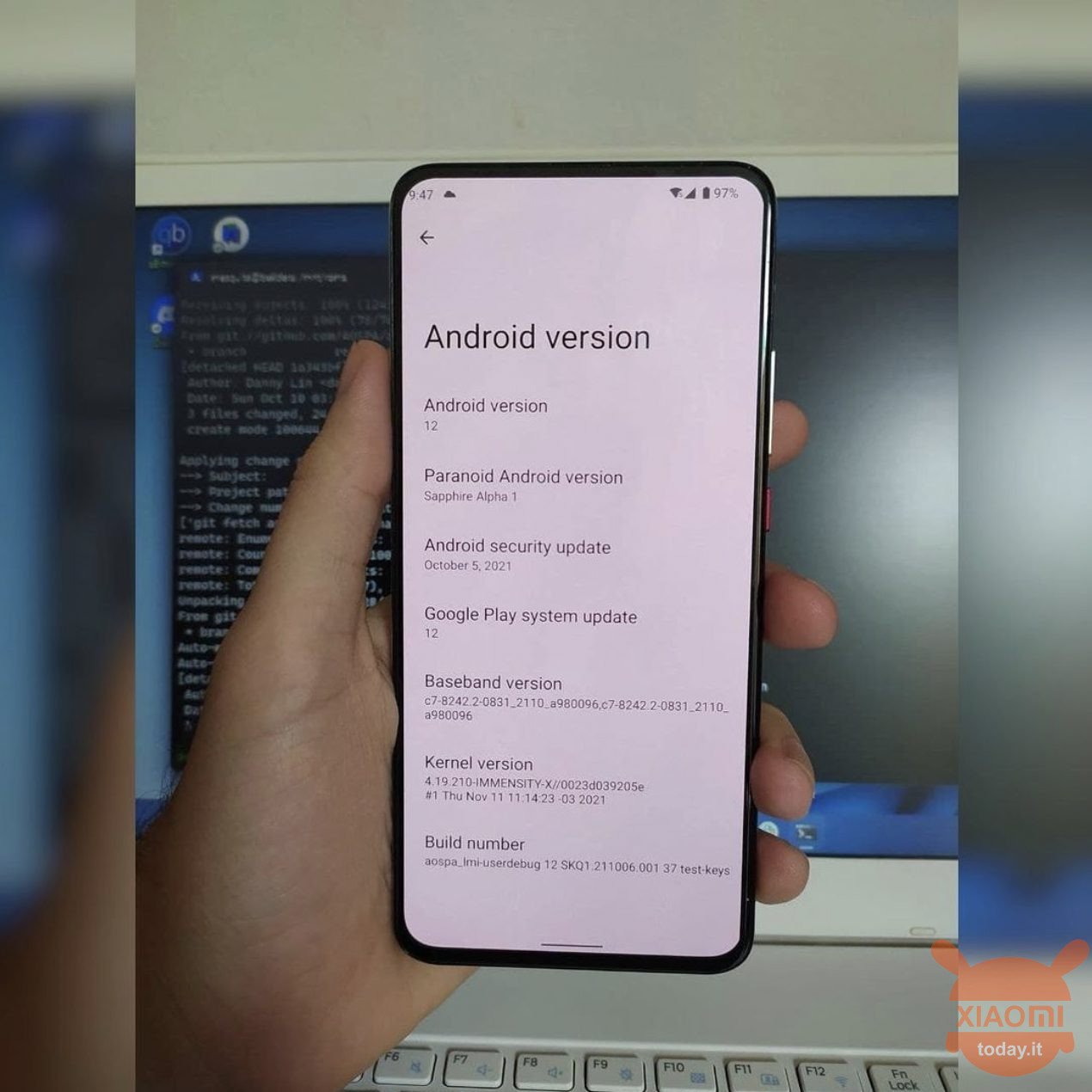 Read also: MIUI 13 officially enters its first test phase | Photo
Xiaomi, Redmi and POCO which can update to Android 12 via the custom ROM Sapphire are:
Xiaomi Mi MIX 2S
Notes redmi 7 Pro
POCO X3
POCO F3
POCO F2 Pro
Xiaomi Mi 10
Xiaomi Mi 10T / Mi 10T Pro
Other devices from other brands are also upgradeable. In this regard, the only channel available for download is the Paranoid Android's Telegram channel (reachable Thu) which, however, presents at the time of writing only the files for two OnePlus smartphones. Based on what we read on the official website, the files for the other devices should arrive within a few days.
POCO F3 | 6 GB - 128 GB | Blue
334,98

€

349,00

€
available
10 December 2022 4: 15

Amazon.it
Price updated on: 10 December 2022 4:15