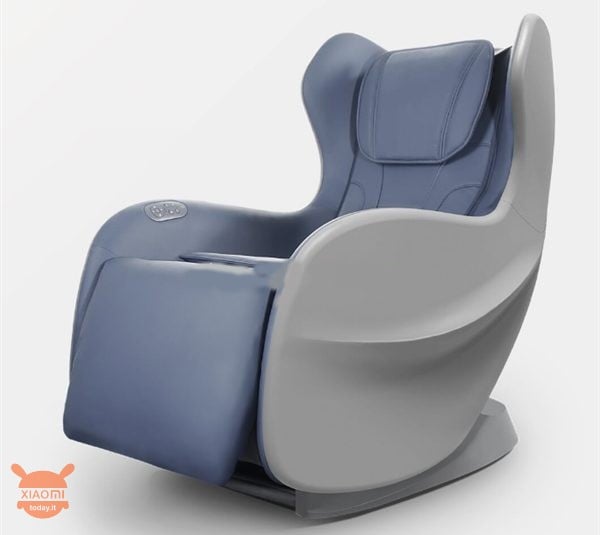 Company Xiaomi he never tires of satisfying the fans and the Mi Fans of its products with continuous innovations such as a wide range of devices. A product already designed is just the One-Dimensional massage chair AI Intelligent Massage Chair. The chair will be produced in collaboration with LeFan Health Technology. The device is designed specifically for a youth audience with the provision of a intelligent three-dimensional massage system, which is adjusted in real time under the shape of the back to achieve maximum effect.
The representatives of LeFan Health Technology state that the motor massager can cover over 90% of the back area. It was designed with the participation of specialists in the Chinese medicine industry involved in the research and development phase. The armchair is ideal for eliminating pain in the cervico-sinister spine, which many young people face. The chair offers six professional massage techniques that can be activated according to user needs. It also supports the voice control through intelligent Xiaomi speakers.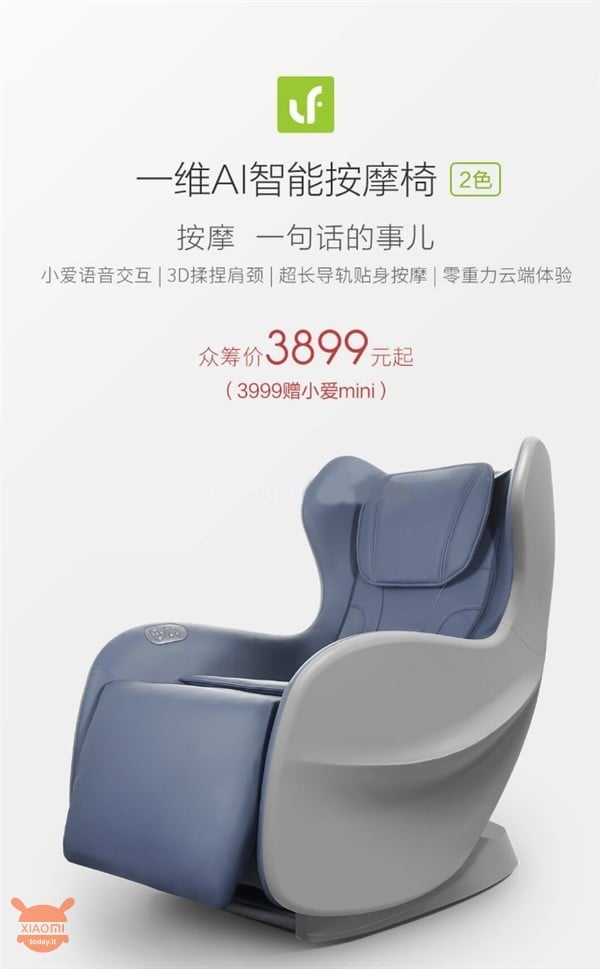 La Xiaomi Lefan AI Massage Chair

will be on sale from 26 July at the price of 491 €. Logically this product will be purchasable only in China and it will be able to be present here in Europe only thanks to retailers like Gearbest that propose the product to a higher price being the only way to import a product into Europe, until the latter arrives in We Store.

This new Xiaomi branded product will surely be a great success for the price very competitive, Both for the medical functions that not all chairs of this type have. Especially then if these functions are aimed at a juvenile public to combat problems that by now more and more young people also meet because of a inconsiderate use of dispositivi like smartphones and notebooks that force you to keep an unhealthy head and back position.
Are you interested in OFFERS? Follow our TELEGRAM Channel! Many discount codes, offers, some exclusive of the group, on phones, tablet gadgets and technology.