When I was introduced to this new one Shunzao Z11 Max to review, his predecessor immediately came to mind Shunzao L1 and the small flaws I had found in daily use.
I was therefore really happy to be able to see with hand that they have all been eliminated and indeed, some very useful "goodies" have been added that make this electric broom a real discovery!
🌐 For sale on GeekBuying
💰 Drops to € 153,41 from € 204,55 (-25%)
🎟 Discount code: SHUNZAOZ11MAX
📌 Buy
https://bit.ly/3V2emzJ
🇪🇺 Fast Shipping from Europe (No Customs)
In package we now find the inevitable two brushes for cleaning floors and carpets, this time however both motorized and, which deserves a special mention, the largest is equipped with a really clever feature that made me adore it
Ingenious anti tangle system
One of the biggest problems I found myself having with all the electric brooms in fact, was the difficulty in cleaning the main brush from my long hair, which unfortunately got tangled around the roller, in this wonderful brush instead, nothing gets twisted thanks to a particular patented mechanism, designed to avoid this annoying problem!
As you can see from the images, in fact, the roller itself is crossed by a plastic part with internal teeth, which cuts the hair, the thread, whatever, which would get tangled around the brush roller, making it really difficult to clean.
In this way we not only overcome the problem of cleaning the brush but also that of the effort in cleaning the various mechanisms that compose it.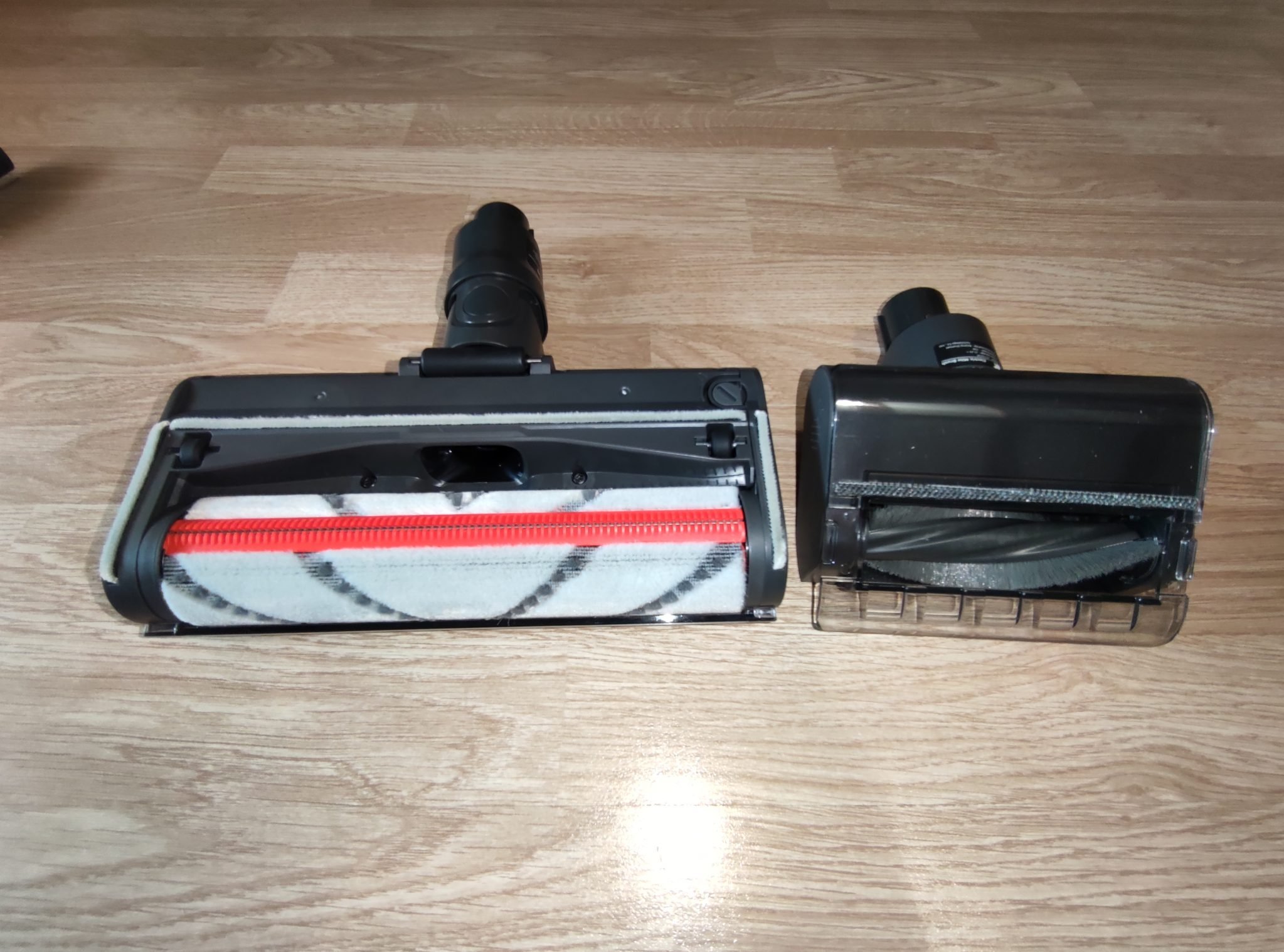 Besides this improvement, I also found a physical button for adjusting the power very convenient, which allows you to have an immediate and precise command and never make mistakes because precisely being physical it is intuitive to the maximum.
But now we come to technical features:
La battery is removable and it is 2500mAh well, so we have an excellent autonomy of 10 minutes at maximum power, 30 minutes on average and 60 minutes with minimum power, and the possibility of extracting it gives us the opportunity to have a spare battery for double the time or even to have a much longer lifespan than the broom itself since it will then be possible to replace it directly at home.
The suction pressure is 26'000 Pa and its suction power 150AW! A BOMB!
It is equipped with a 125000rpm brushless motor, it has a 5-stage dust filtering system that filters even the smallest particles and allergens and we can say goodbye to dust.
It is heavier than its cousin "Shunzao L1", in fact its weight is around 3 kg with the accessories mounted, which does not prevent its constant and daily use because with its excellent suction, the cleaning time is really reduced.
Its lightning-fast charging time of just three hours makes it truly an electric broom worth considering in the now vast market.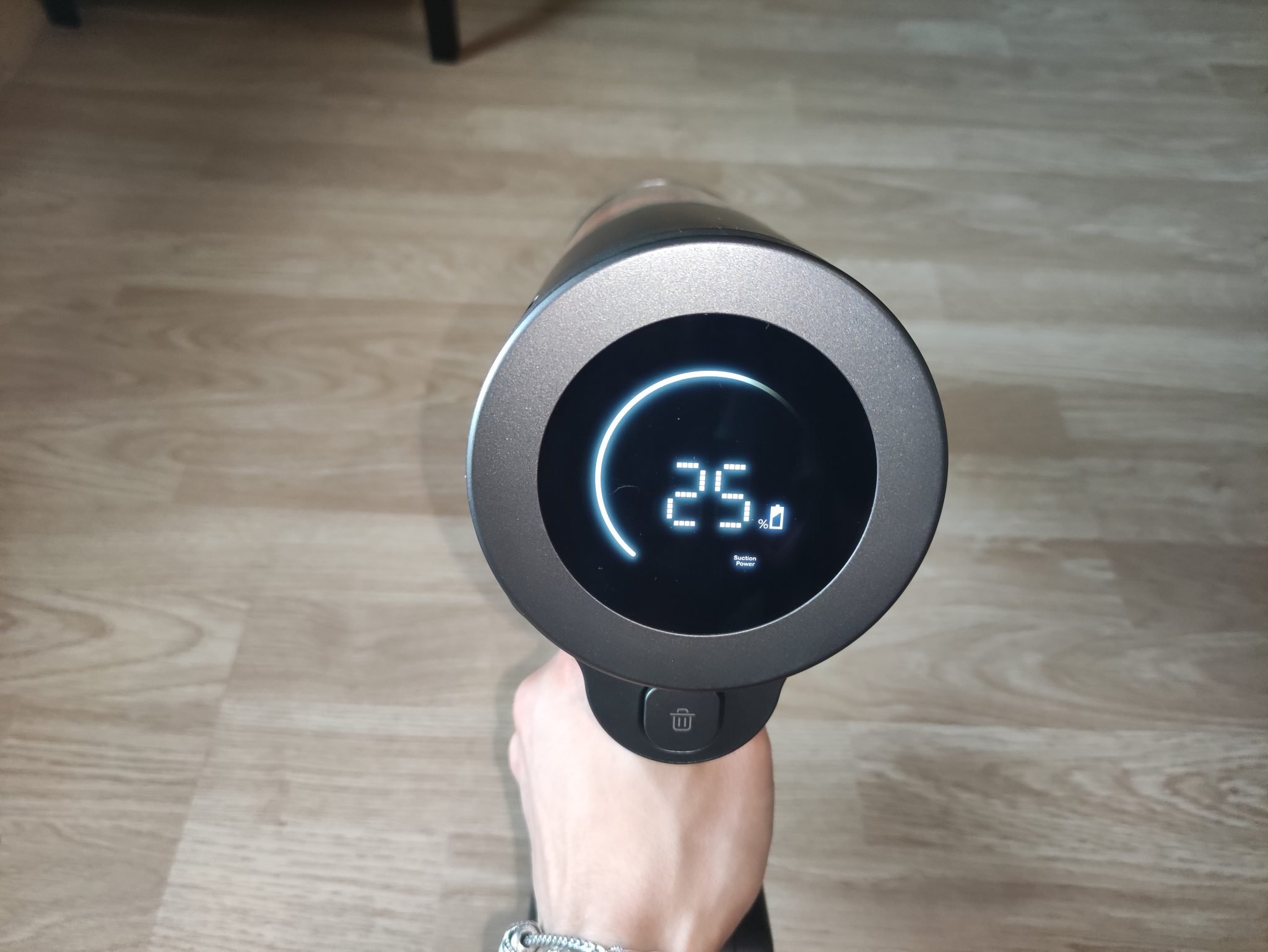 It then has at the base of the body, the container for the dust with a capacity of 500ml, which it has a very intuitive and wonderful method of emptying, in fact, just place it on the bag where we want to empty the tank, press the button of the bin located just below the display and the tank will automatically open and empty in a simple, fast and with minimum effort.
At the moment, therefore, this is in my opinion the most effective emptying method and with the least chance of dirtying around, encountered so far.
the OLED display that we find, contains information on the remaining battery and power and is really easy to read and elegant in its simplicity.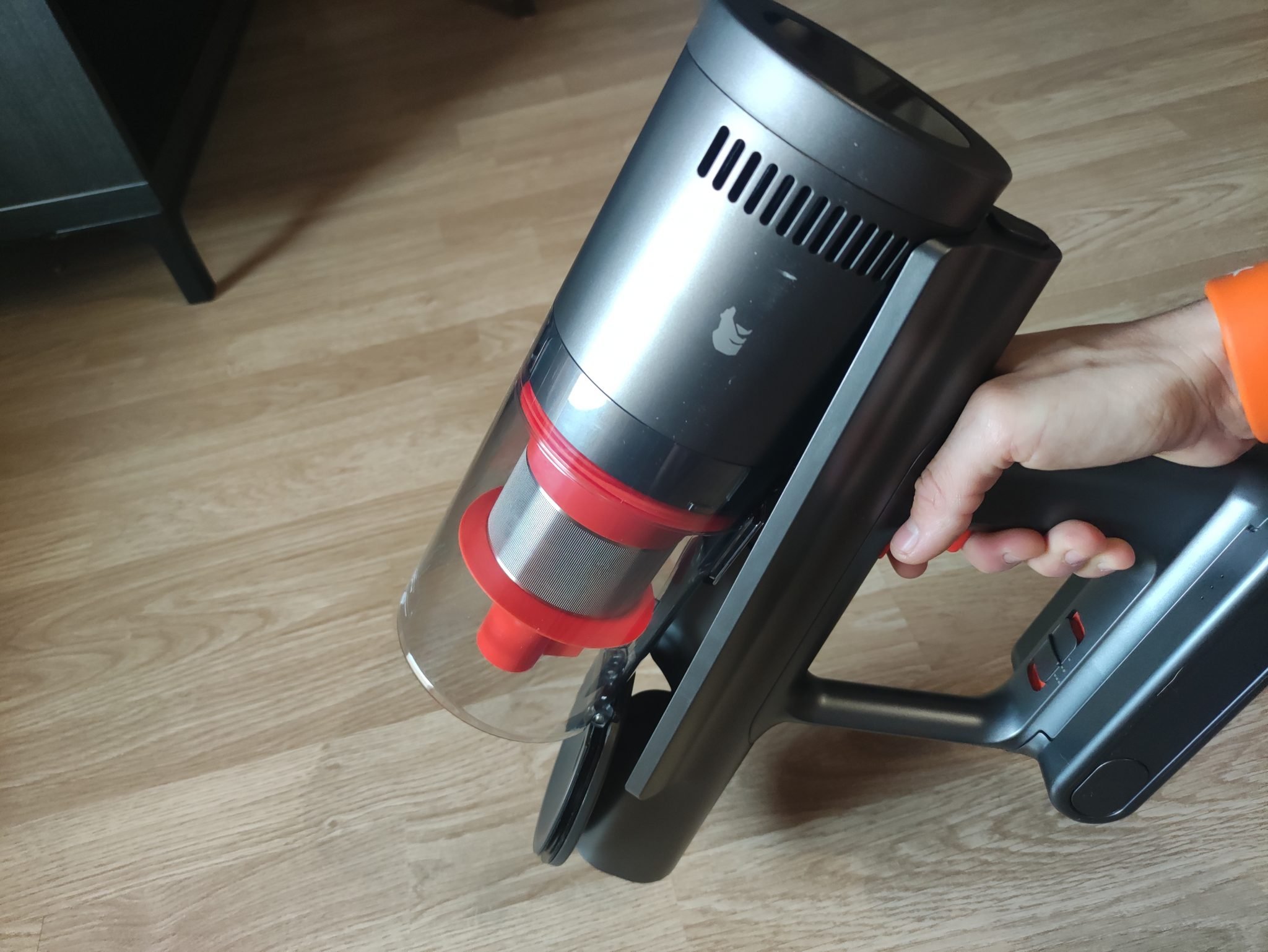 One last thing I really liked is the fact of the suction button, just press it once and it stays on without needing to lock it, one more tap and it turns off immediately.
This is another small improvement that makes it really enjoyable to use.
My conclusions are therefore really positive and felt because the power / novelty combo of accessories, I liked a lot and really impressed me.
Shunzao Z11 Max price and offer
The Shunzao Z11 Max cordless vacuum cleaner was presented with a list price of €299,99 but it is possible buy it on GeekBuying for €153 using the discount code SHUNZAOZ11MAX. It will be delivered free and fast from the warehouse in Europe.
I advise you to take advantage of it!
Shunzao Z11 MAX
Powerful, practical and well made, the Shunzao Z11 Max is appreciated in any situation. The "tangle cutter" system is really effective and simplifies maintenance.
PROS
Removable Battery
Potenza
Accessories
Facilitated emptying
Anti tangle system
Add your review