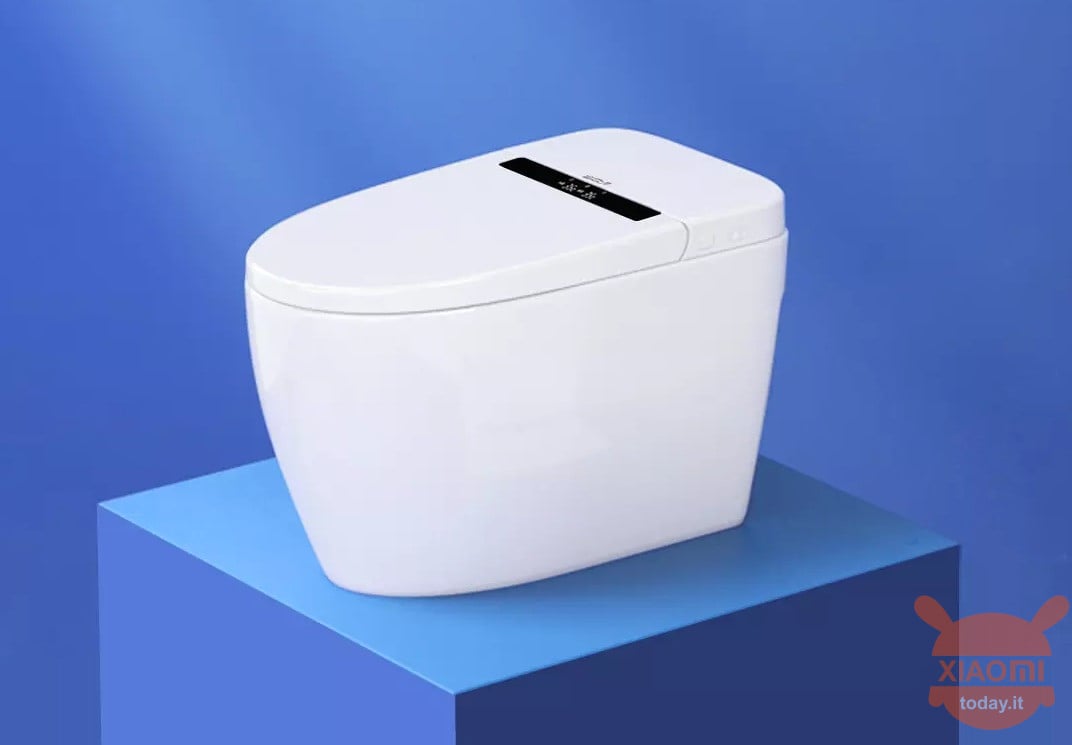 After submitting one underwear and bathroom sterilizer, Xiaomi continues to expand its portfolio of personal hygiene and home care products with a new smart toilet; we welcome the Small Whale Wash Antibacterial Smart Toilet.
Small Whale Wash Smart Toilet: The fully automatic Smart Toilet with external display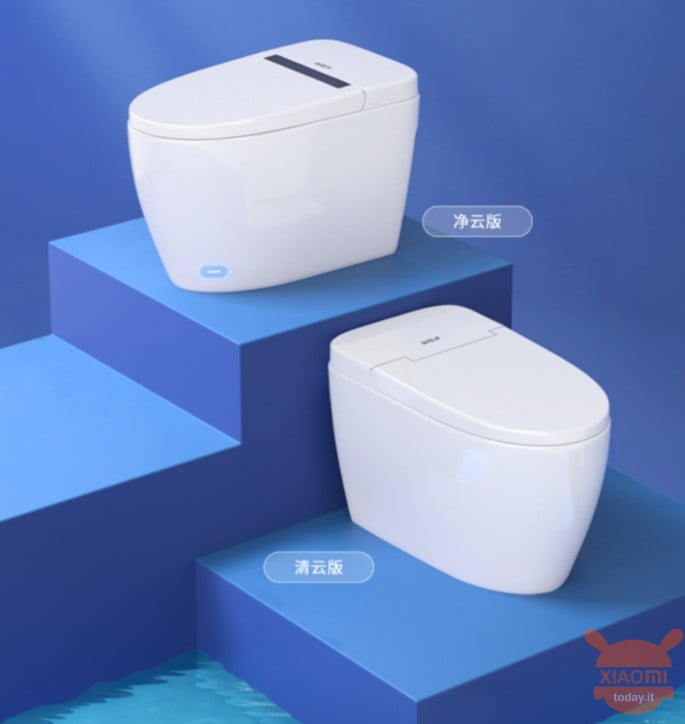 The smart toilet launched today on Xiaomi Youpin has a starting price of only 999 yuan, on 125 euros at the current exchange rate. We say starting price as it is available in two versions, a base called "Qingyun" and a more premium one with the name "Jingyun". These two versions will cost 1999 (250 €) and 2799 yuan (350 €) retail respectively, but in the presale phase the prices are 999 yuan (125 €) and 1599 yuan (200 €).
Both versions of the Small Whale Wash Antibacterial Smart Toilet are designed without a water tank, but with a jet siphon and a high rinsing force and water saving. We then have antibacterial material used for the tablet which also has the functionality to fall slowly without producing noises. Since the product is full of electronics, the brand also points out that the whole is waterproof with the IPX4 standard
A very interesting feature that we don't think we've ever seen before is the one that will allow us to flush the toilet with a touch of the foot. However, we are not talking about a real touch, but we will simply have to place the foot in front of the sensor positioned at the bottom right to activate the cleaning. In any case, the smart toilet supports the automatic washing function after leaving the seat for 5 seconds.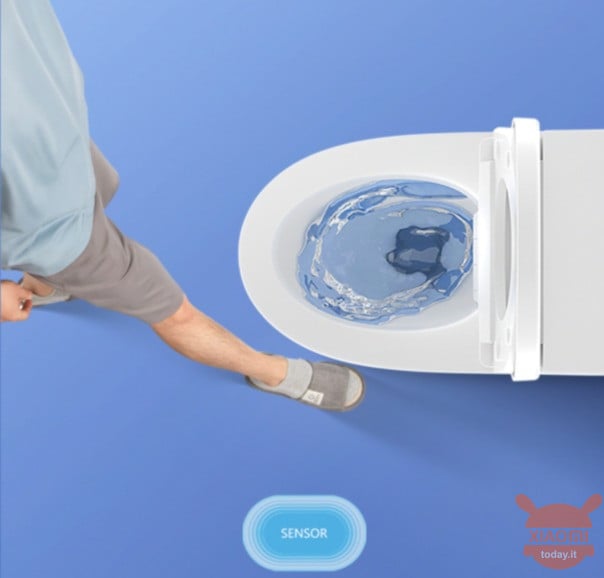 In addition, the two new products also support features such as tablet heating and a soft night light that is activated automatically when we are detected by the sensor. Returning to the heating of the tablet, this can be adjusted to 3 intensities corresponding to 32, 35 and 38 degrees, so you can say goodbye to the typical winter problems.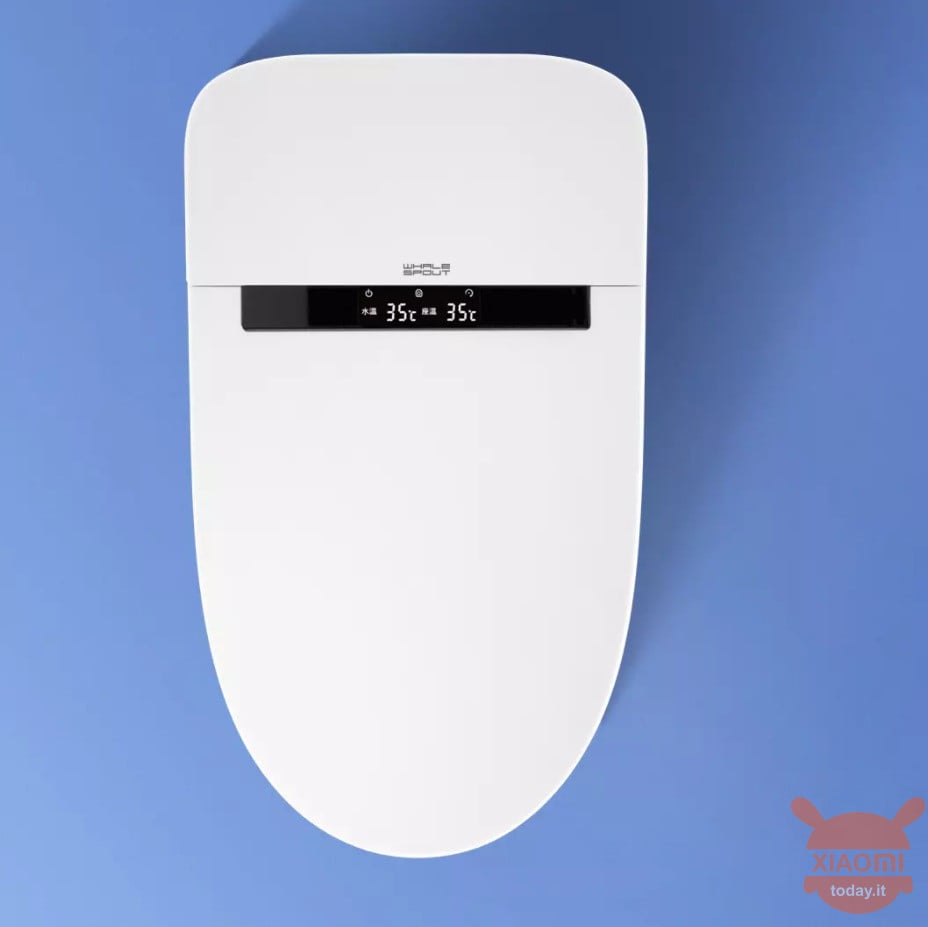 Finally, the Jingyun version supports some unique functions such as that of bidet, hot air drying and washing with massage. It also has a self-cleaning rod, filter for water purification, wireless remote control and intelligent digital display on the lid.
Xiaomi Mi Band 5 Global
🇨🇳 Priority Direct Mail Shipping (15 / 20gg, No Customs) ✈
Are you interested in OFFERS? Follow our TELEGRAM Channel! Many discount codes, offers, some exclusive of the group, on phones, tablet gadgets and technology.