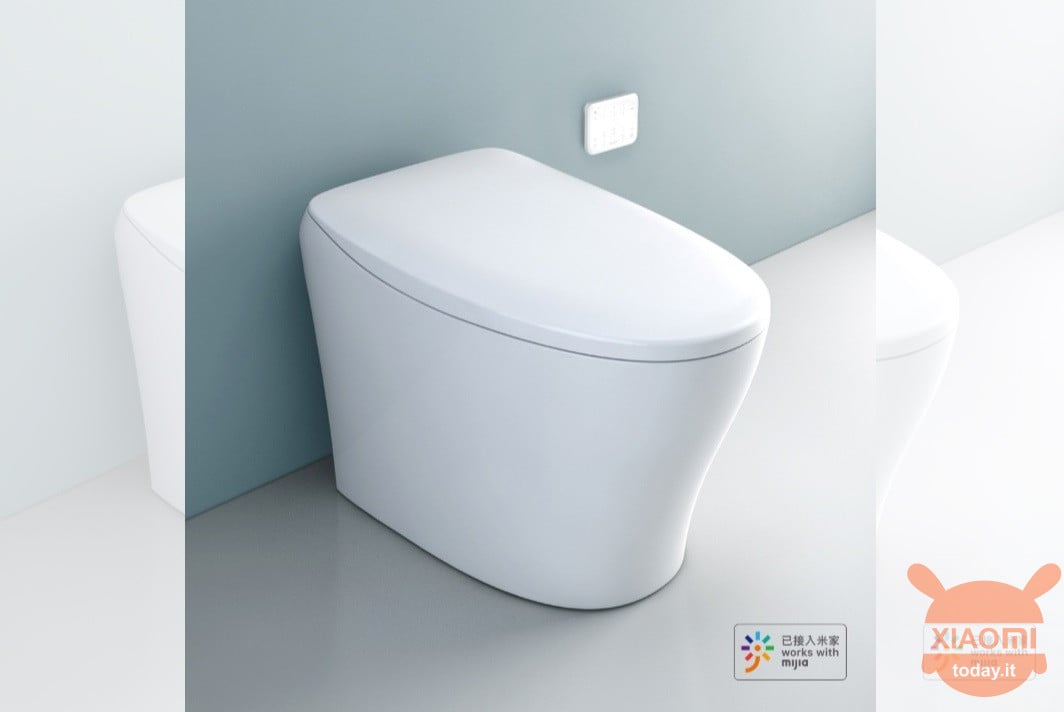 After presenting several smart gadgets for cleaning the house with the various robot vacuum cleaner, air with i purifiers and garments with different ones washing machines, today Xiaomi focuses more on cleaning the body, or at least a part of it, with a new smart toilet, you read that right. Let's take a closer look at the Xiaomi Small Whale Wash Zero Smart WC!
Xiaomi Small Whale Wash Zero Smart WC now in crowdfunding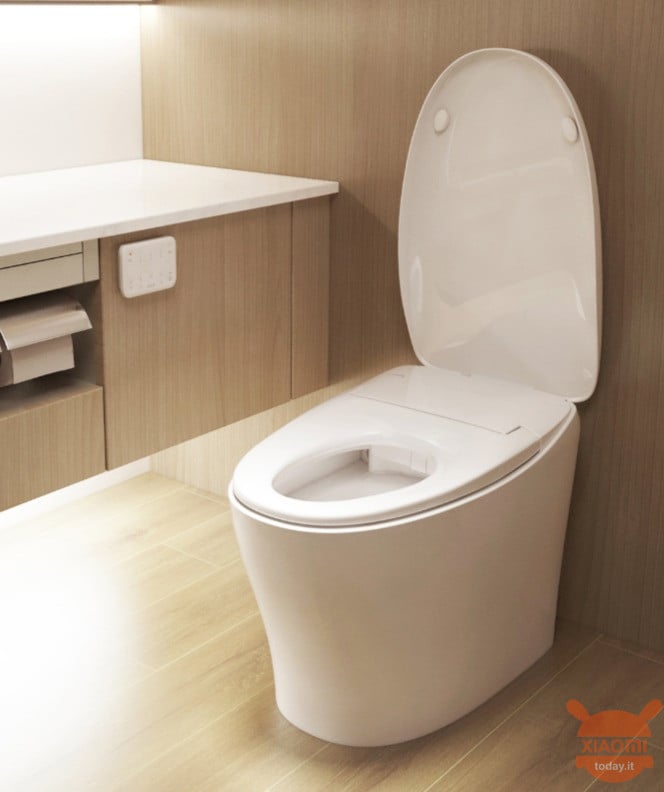 Let's start by specifying that the smart WC was created by the Small Whale Wash brand and not by Xiaomi itself, but the product is crowdfunded on the Chinese giant site at the price of 2899 Yuan, or on the 370 euros at current exchange rates.
The toilet bowl adopts a very simple and slim toilet seat design, combined with the main body in ceramic and cylindrical, while the tablet has a very comfortable ergonomic shape.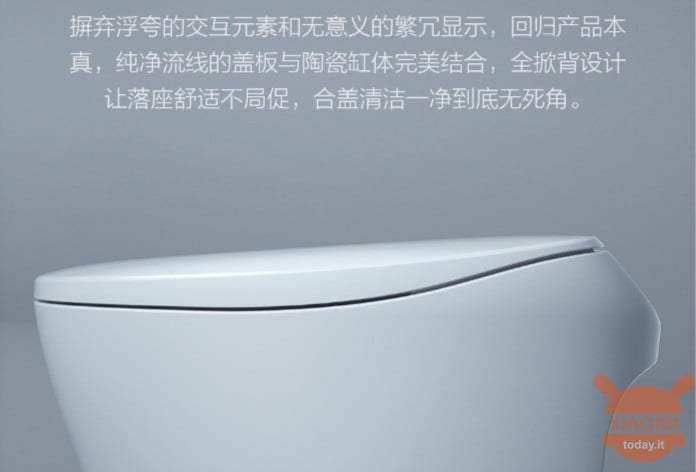 Going into detail, we discover that the ceramic part was glazed with an exclusive enamel produced by the Chinese company Dongpeng, which consists of a bleaching coating and an ECT film that is easy to clean. We then have the high-temperature porcelain that completely covers the ceramic holes for a smudge-free finish. Thanks to this treatment, there is a very smooth surface on which bacteria and "dirt" will struggle to remain attached.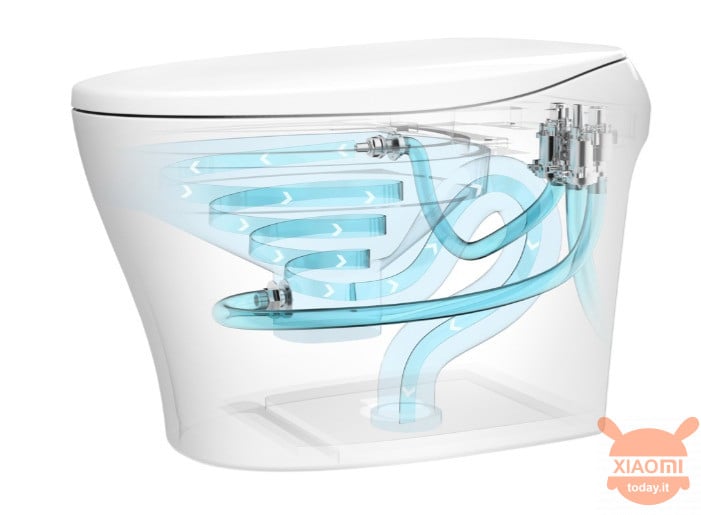 As for the smart side, on the Xiaomi Small Whale Wash Zero Smart WC we find a tablet that can be heated with three different temperature configurations. In addition, an automatic temperature regulation system will take care of decreasing the temperature over time to prevent possible burns. Everything can then be configured directly from the Mi Home application.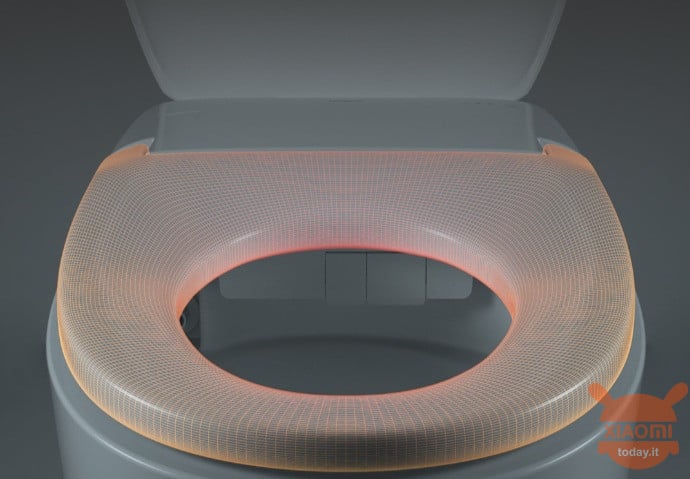 Switching to the body cleaning system instead, it adopts an anti-bacterial ABS + PC material in order to prevent bacteria from sticking to the nozzle. The nozzle is also automatically cleaned in all directions before each use.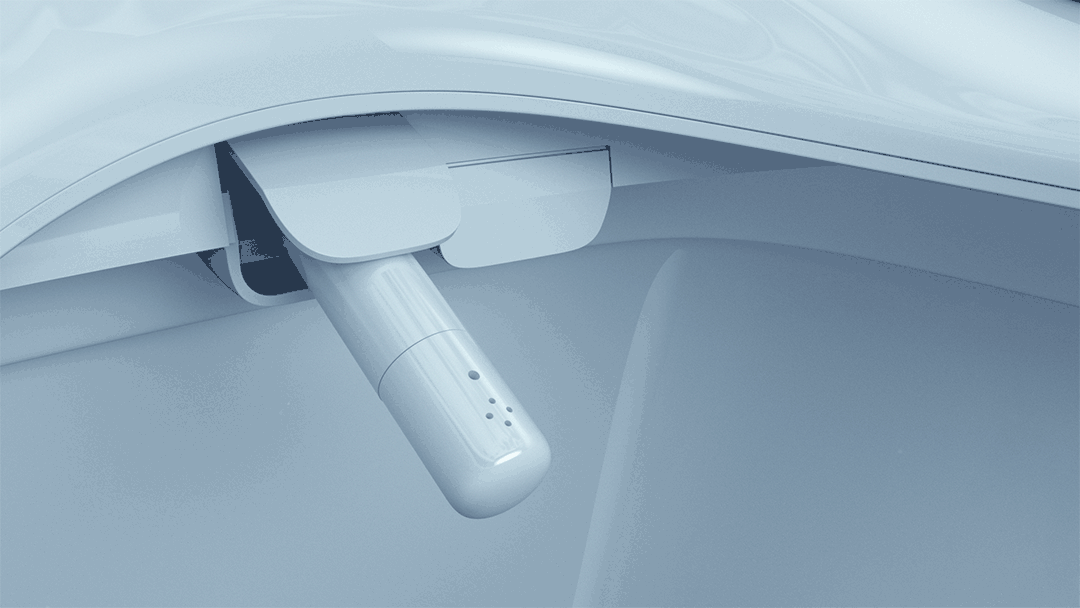 That being said, we do not have the possibility to adjust the temperature of the sprayed water, but there is a ventilation system with hot air, precisely at the temperatures of 36, 43 or 50 degrees Celsius that will dry us after washing.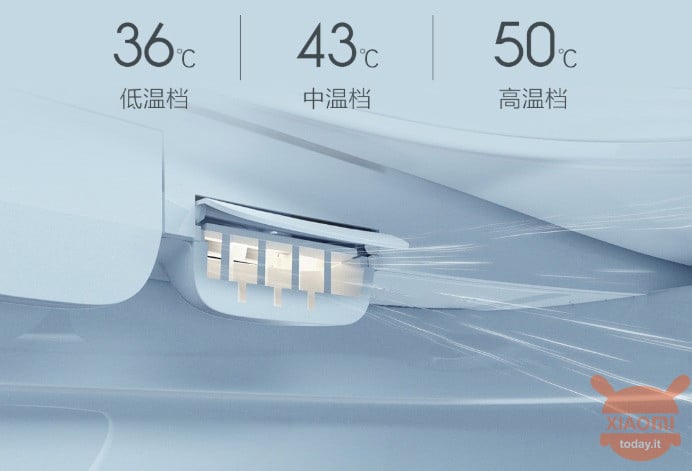 Finally, another very interesting feature is the one that allows the toilet to release an antibacterial foam when we wish. This in addition to killing all the bacteria is also useful to avoid the annoying splashing of water every time we go to the bathroom.
Obviously all these features are configurable through the companion app Mi Home. Alternatively you can use a wireless controller that we can place where we prefer.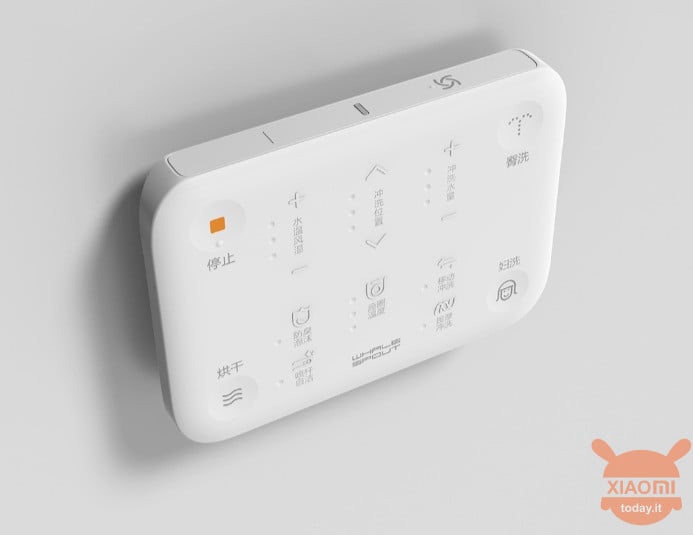 Are you interested in OFFERS? Follow our TELEGRAM Channel! Many discount codes, offers, some exclusive of the group, on phones, tablet gadgets and technology.