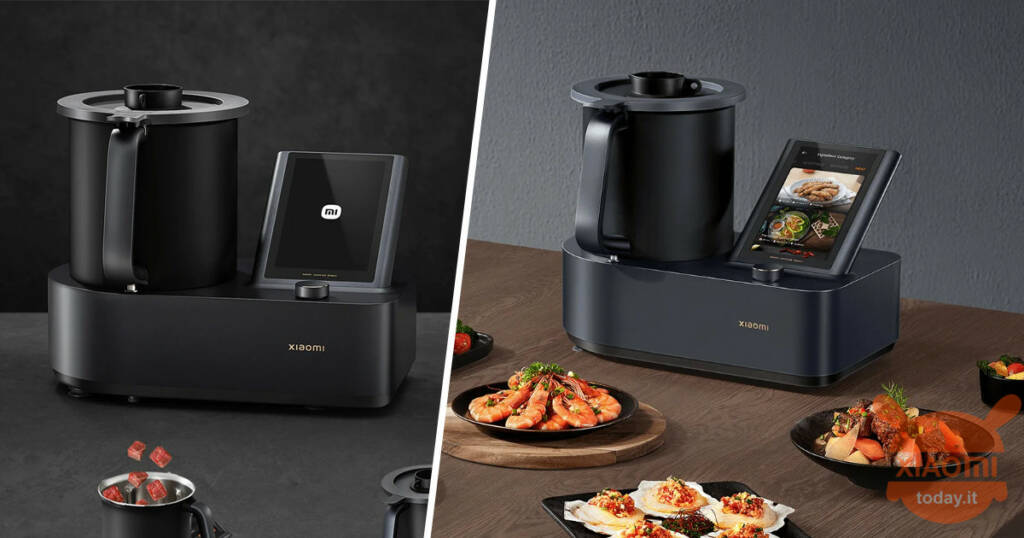 Who knows Xiaomi will know it's not a smartphone-only company. In its vast catalog (so vast that it is called in China "the supermarket of technology") there are also products for the home and specifically for the kitchen. Among equipment of different nature stands out Xiaomi Smart Cooking Robot, a device capable of doing everything the famous does Thermomix di Vorwerk. Let's see the details.
Xiaomi Smart Cooking Robot is the name of the Thermomix equivalent of Vorwerk which is arriving in Italy. Let's see what it is capable of
Before seeing its specifications and price, we know that Xiaomi Smart Cooking Robot will arrive on the market Italian thanks to the declaration of conformity on the official website. Specifically, the kitchen device has a model number MCC01M-1A e MCC01M-2A (highlighting that two models will arrive). Having said that let's see its characteristics. The Xiaomi Smart Cooking Robot offers no compromise in terms of equipment. Its construction with premium and durable materials make it extremely durable, while the inner pot is made three-layer stainless steel.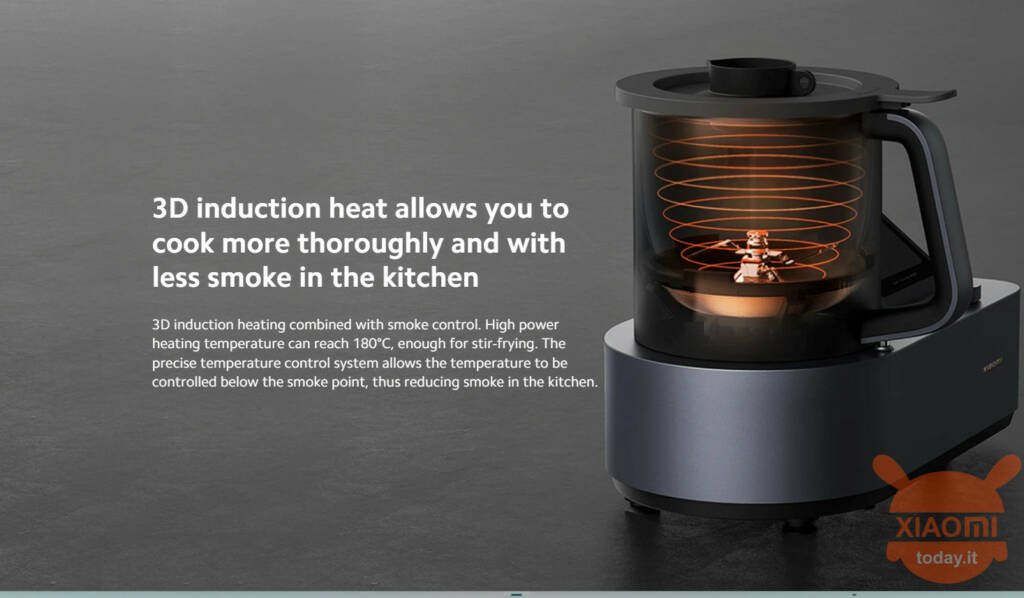 The weight of the robot is 10 kg since the package contains many accessories, made up in total of more than 10 items. Not only the number of accessories, but also the powerful motor, the high performance and the large display make this robot a truly multifunctional intelligent assistant. Some technical details: the "engine" allows to develop a power up to 1700W, which allows induction heating with maximum temperature 180 ° C. The volume up to 2.2 L and a motor with 12 - 40 revolutions per minute mean that it can be used for many preparations.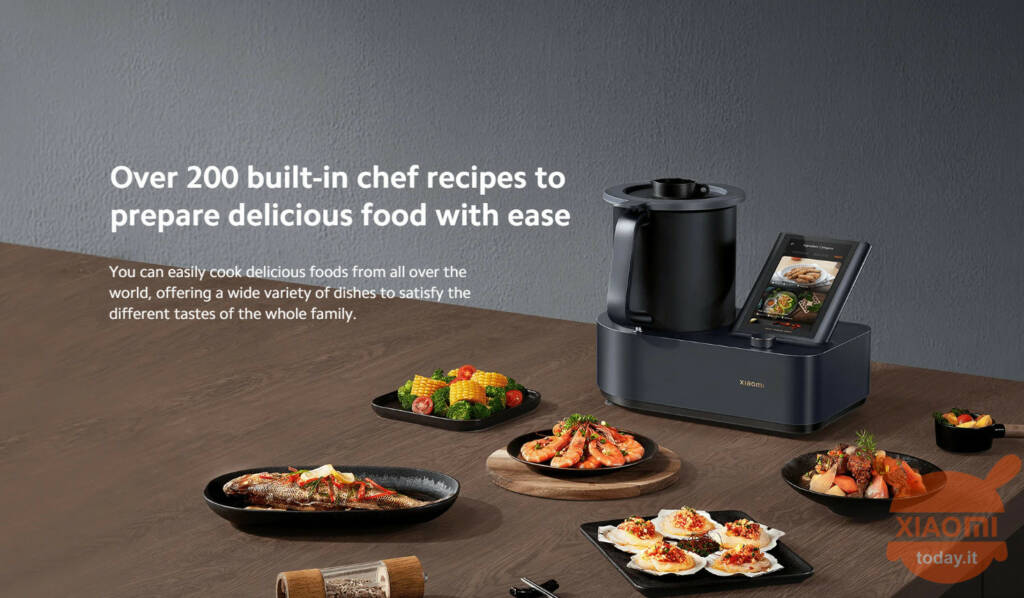 But if all such devices cook, this one has that je ne sais quoi that only Xiaomi gives us. Xiaomi has decided to integrate it special artificial intelligence algorithms, which actively monitor and evaluate cooking time, temperature or, for example, mixing speed. All this, supported by a 8 ″ color touchscreen display. We also know the price of Xiaomi's Thermomixes: €1199 at launch. The release date is unknown, but we assume that it will be presented in November.