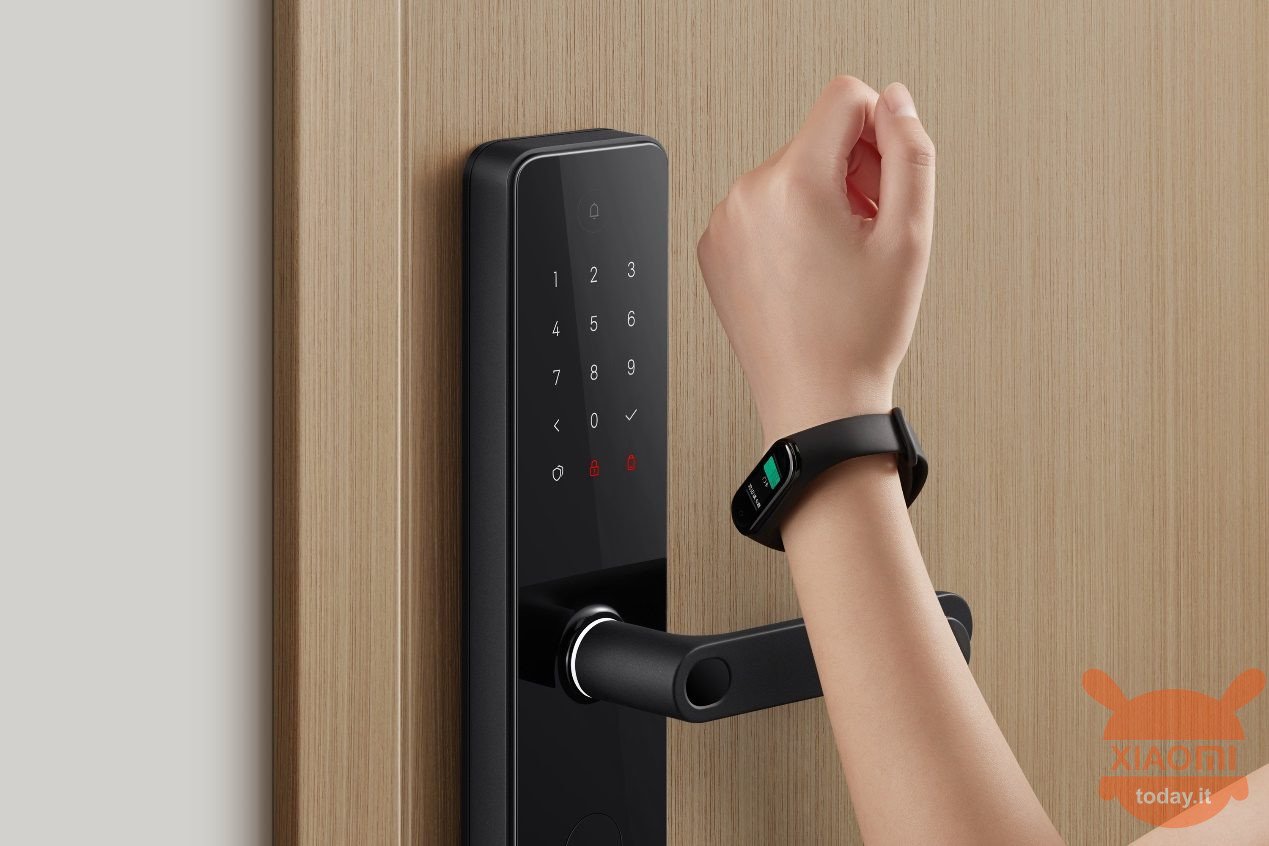 Xiaomi has officially released a new version of its smart lock with the name of Xiaomi Smart Door Lock 1S. The product supports 7 unlocking methods, adopts C-level inline smart lock cylinder, and combines both lock and bell 2 in 1.
Xiaomi Smart Door Lock 1S presented in China: 7 unlocking modes and Apple HomeKit support As just mentioned, the Xiaomi Smart Door Lock 1S is equipped with 7 unlocking methods including fingerprint unlock, password unlock, temporary password unlock, Bluetooth unlock, HomeKit unlock, NFC unlock and key release. Fingerprint unlocking is currently the most widely used unlocking method, with unmatched convenience. In addition, the smart lock adopts a fingerprint module design built into the handle, so that you can unlock the lock by simply holding the handle lightly.
Inside, the Smart Door Lock 1S adopts a very deep straight lock cylinder. So even if the front panel is damaged, there is still a secure mechanical lock. It also uses a C-level lock cylinder, the highest level of security in the industry. At the same time, a deeply customized motor lock body is used, and multiple smart sensors are built in to accurately detect the lock status. While the lock's clutch transmission device is hidden in the body and again, damage to the front panel will not allow the thug to open the lock. In addition, there is a main control chip located on the rear panel to prevent electronic interference and prevent the small black box from unlocking.
Returning to connectivity, in addition to supporting Xiaomi's MIoT platform, the Smart Door Lock 1S has brought support for the Apple HomeKit platform. So you can not only use Mijia APP to authorize Apple HomeKit, but also use Siri to open and close the door.
The Xiaomi Smart Door Lock 1S is now officially on sale in China at a price of 1299 yuan, around 170 euros.
Are you interested in OFFERS? Follow our TELEGRAM Channel! Many discount codes, offers, some exclusive of the group, on phones, tablet gadgets and technology.