Are you interested in OFFERS? Be smart and subscribe to our Telegram channel! Lots of discount codes, offers, pricing errors on technology from Amazon and the best online stores.
A few years ago, smart glasses looked like the future and were on everyone's lips, but due to drawbacks such as large size, poor battery life and few features, these have virtually disappeared from the market.
Xiaomi Smart Glasses Discovery Edition with MicroLED technology announced in China
Well, this morning Xiaomi tries to make them come back in fashion by launching the new Xiaomi Smart Glasses Discovery Edition. Smart glasses that use an innovative MicroLED optical waveguide technology to make the glasses relatively compact.
Optical Waveguide technology is a technology that rotates the light 180 degrees. In particular, it allows the image of the MicroLED screen hidden in the frame of the glasses to be precisely transmitted to the human eye through countless reflections and diffusions through the microscopic lattice structure of the optical waveguide lens.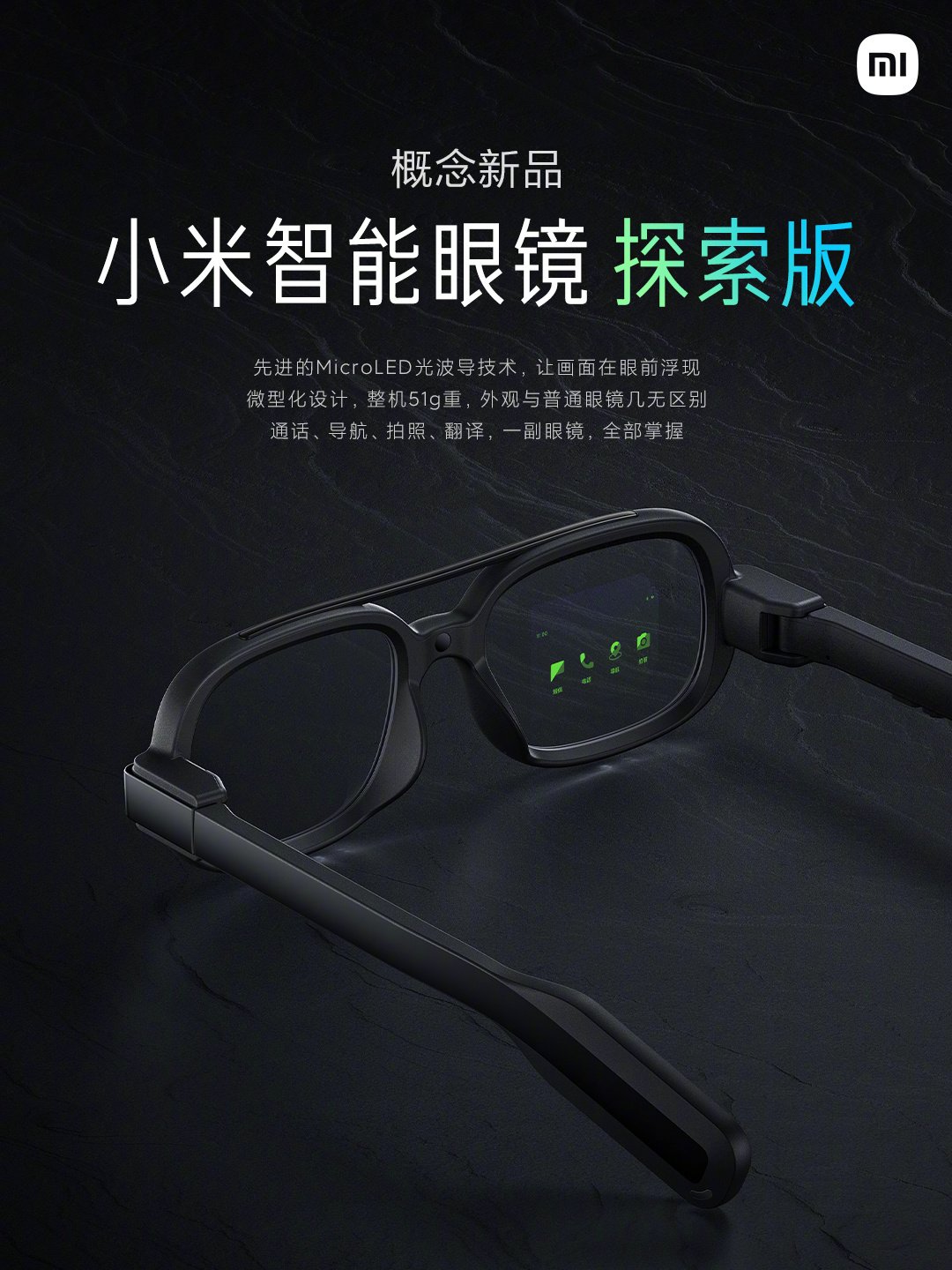 Optical waveguide technology significantly reduces the size and weight of the device. It is also the only technology that allows smart glasses to approach the shape of traditional glasses.
In addition, sufficient brightness is maintained to allow light to reach the human eye through a complex optical structure. This display uses a pure green color for higher luminous efficiency, with the display brightness can reach 2 million nits. Although it is an OLED display, it uses inorganic materials for longer life.
The brand stated that: "These seemingly insignificant glasses bring a magical experience. Wear them and the image will be vivid in front of you ".
From the preview poster it can be seen that the Xiaomi Smart Glasses Discovery has a miniaturized design, weighs only 51g and is about the same size as regular glasses. The only difference is in the size of the rods, which are larger to accommodate the battery.
Inside the lens, we can see a visualization interface in which we can talk, navigate, take photos and translate.
So using the camera on the front you can also perform the functions of "photography" and "photographic translation". The lamp will light up when the camera is in operation to remind the subject to protect privacy. Using the integrated microphone and the algorithm developed independently by the automatic translation team of Xiaomi AI Lab, it will be possible to use the "real-time voice translation" function. What you say is converted to text and translated in real time, which is very convenient when traveling.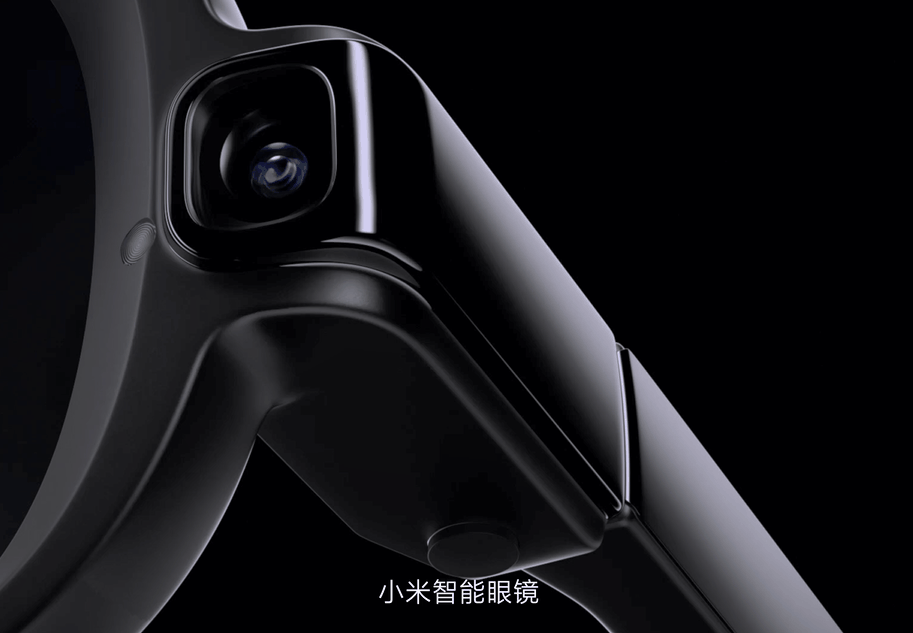 To achieve these functions, the Xiaomi Smart Glasses integrate a quad-core ARM processor, battery, touchpad, Wi-Fi / Bluetooth module and run the Android operating system.
Being a newly developed product, it is not clear when it will be released and what the price is.
26 September 2021 13: 21

Amazon.it
Price updated on: 26 September 2021 13:21